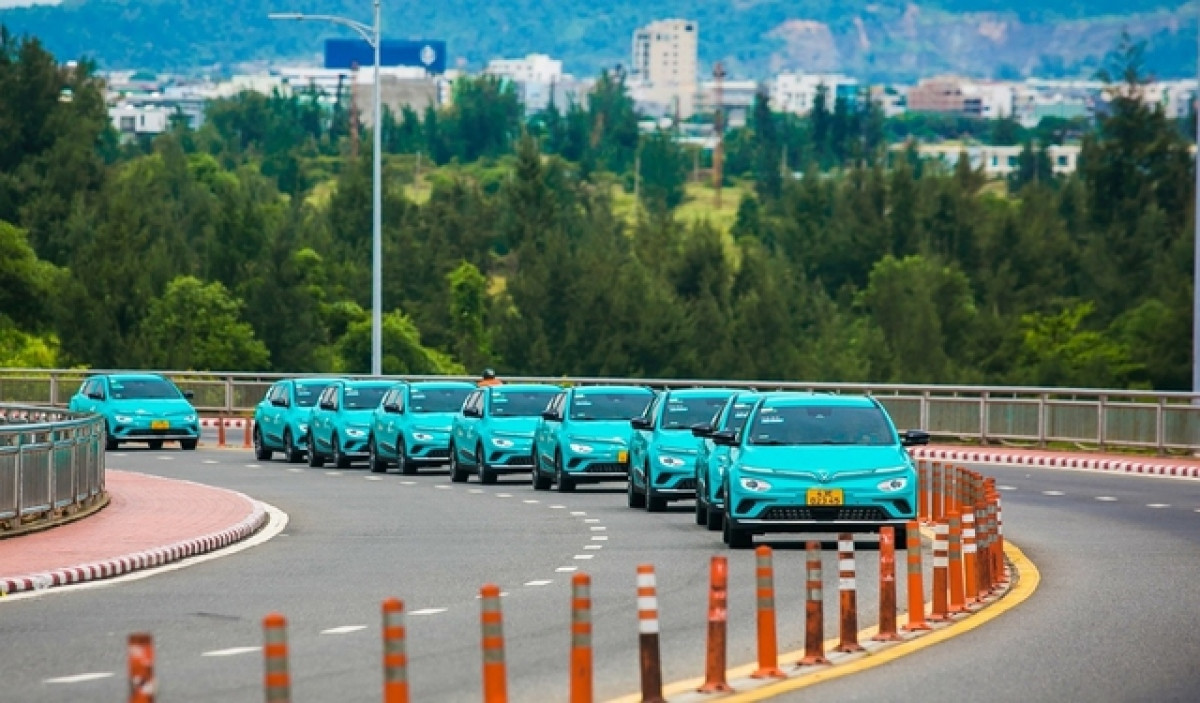 Initially, Green SM Taxi will start operation in its first phase with 500 GreenCar. The firm will provide three kinds of service, the standard GreenCar using VinFast VF e34 and VinFast VF 5 Plus models, and the high-end LuxuryCar using VinFast VF 8.
The starting price for the first 0.5 km of the GreenCar service is VND10,000 for the VF 5 Plus, VND11,000 for VF e34, and VND12,000 for VF 8.
For the next 25 km, the fare for the VF 5 Plus is VND15,500/km, the VF e34 is VND17,000/km, and the VF 8 is VND20,000/km.
From the 26th km onwards, the fare will be VND11,500/km, VND13,000/km, and VND16,000/km for the VF 5 Plus, VF e34, and VF 8, respectively.
Customers can easily book Green SM Taxi services via a nationwide hotline, 1900 2088, just like traditional taxi services, or through the Green SM Taxi application, available on App Store and Google Play. Riders can also hail cars at all Vincom shopping malls, public spaces around the city, or on the road.
Source: VOV