VietNamNet Bridge - According to statistics, hail has appeared in nine localities, leaving one dead, 44 injured and tens of thousands of houses damaged.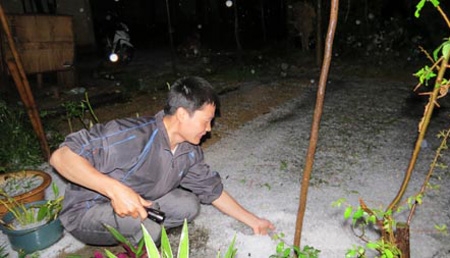 Since March 26, hail has occurred in the provinces of Lao Cai, Ha Giang, Cao Bang, Bac Kan, Thai Nguyen, Son La, Tuyen Quang, Thanh Hoa and Nghe An in northern and central Vietnam.
Lao Cai was the most heavily damaged by ice pieces of 4 to 14cm in size. On March 27 and 29, five out of nine districts of Lao Cai province were attacked by severe hail, which killed one person in Bac Ha district and injured 37 others.
Nearly 12,000 houses were damaged and tens of thousands of hectares of rice and crops were destructed. Initial loss is estimates at over VND271 billion ($13.5 million).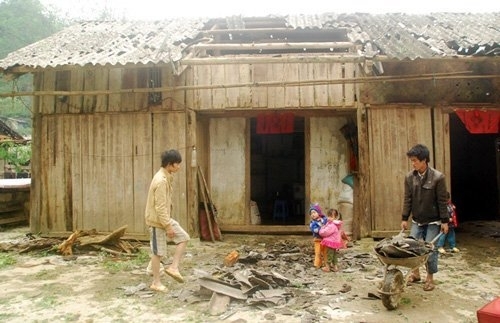 Also on March 27, Ha Giang also suffered from hail, which injured four people, including two students, completely destroyed three houses and damaged thousands of other houses. The total damage is estimated at over VND5 billion ($250,000). On the night of March 30-31, hail attacked Ha Giang again.
On March 29 and 30, Tuyen Quang, Bac Kan, Thai Nguyen and Nghe An also had hail. However, the hail was not prolonged so the damage is mind.
According to statistics, Thai Nguyen had nearly 1,200 houses in the two districts of Vo Nhai and Dong Hy damaged. In Tuyen Quang, the roofs of nearly 200 houses were broken. In Nghe An, 82 houses were damaged; fortunately there was no loss of life.
D.Tam