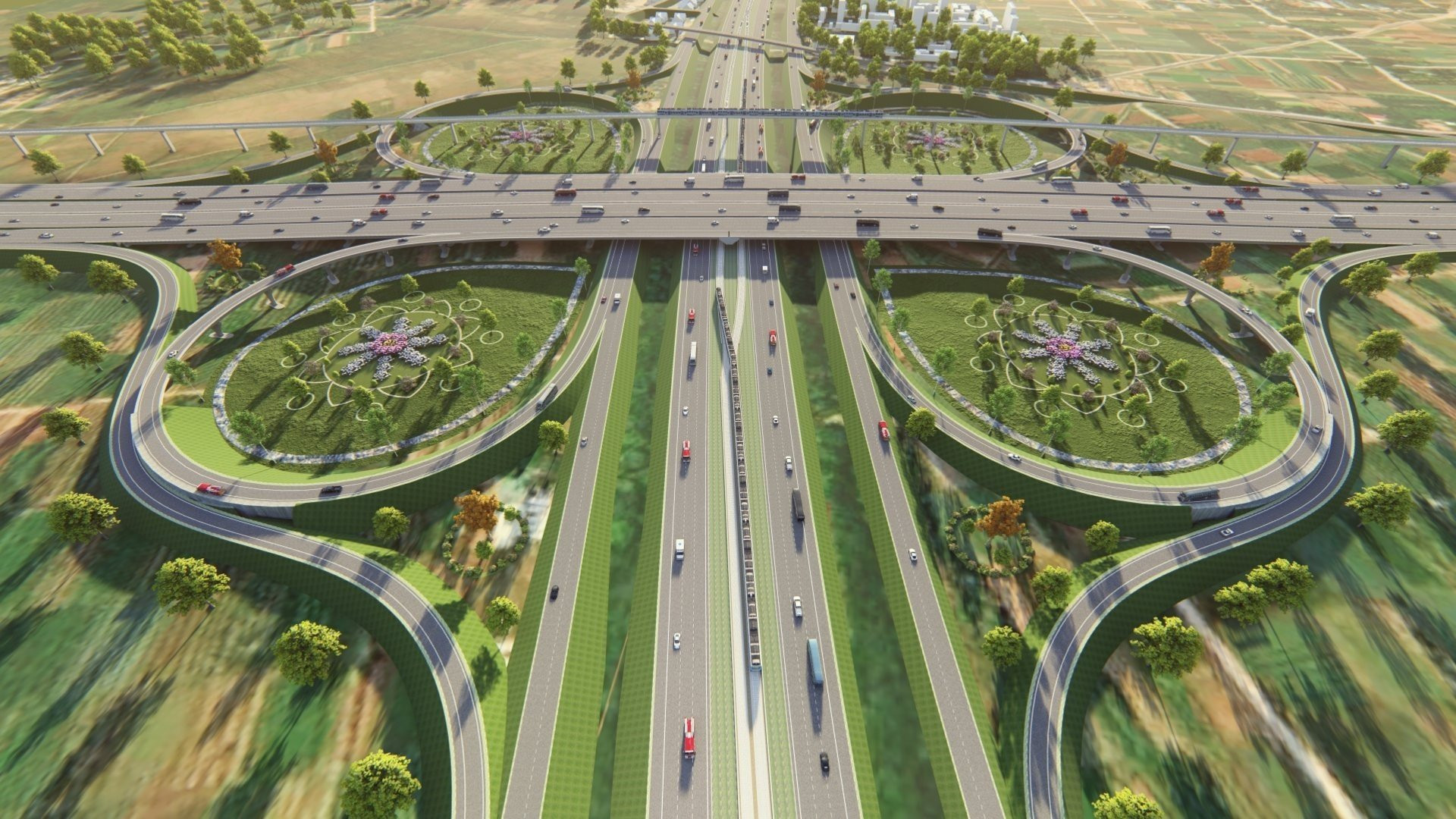 A report on the 15-year implementation of National Assembly Resolution 15 on expanding the Hanoi administrative boundary shows that the city is speeding up planning of the capital city in 2021-2030 with a vision towards 2050.
The city will make breakthroughs in infrastructure development, especially the system of ring roads, radial axes, highway bridges, and key transport works.
Of these, Belt Road No 4 will be completed by 2027, while Belt Road No 5 will be built prior to that year. In the time to come, the city will speed up the pace of implementation of elevated and urban railway projects.
Under the detailed transport development plan approved in 2014, Belt Road No 5 was to have a total length of 331 kilometers (not including the 41 kilometers coinciding with the Noi Bai - Ha Long, Hanoi - Thai Nguyen, Noi Bai - Lao Cai and Highway No 3), which would go through 36 inner and suburban districts of Hanoi, and Hoa Binh, Ha Nam, Thai Binh, Hai Duong, Bac Giang, Thai Nguyen and Vinh Phuc.
The section road through Hanoi will be 48 kilometers long, through Hoa Binh 35 kilometers, Ha Nam 35, Thai Binh 28, Hai Duong 53, Bac Giang 50, Thai Nguyen 29 and Vinh Phuc 51 kilometers.
This will be a road with 4-6 lanes and minimum width of 22-33 meters, and frontage roads on two sides. The total investment capital of the Belt Road No5 of the capital city area is VND85.56 trillion (2013 prices).
Replying to Bac Giang voters recently, the Ministry of Transport said under the road network development plan in 2021-2030 approved by the Prime Minister, the Belt Road No 5 and the section road through Bac Giang will be 50 kilometers long and be built prior to 2030.
The ministry stressed that early investment of the Belt Road No 5 is necessary to create a driving force for development in the region.
As the budget is limited, the capital for mid-term public investment for the Belt Road No 5 has not been allocated.
In its report reviewing the development of Hanoi after 15 years of implementing the National Assembly's resolution on expanding its administrative boundaries, the municipal authorities said the average income per capita in the city reached VND141.8 million in 2022, or $5,991, (calculating with the current exchange rate), or 3.5 times higher than in 2008 ($1,697), the time when the administrative boundaries were adjusted.
By early 2009, Hanoi had 8.43 percent of poor households. By early 2023, the number of poor households had fallen to 2,134, or 0.095 percent of the total population.
Vu Diep