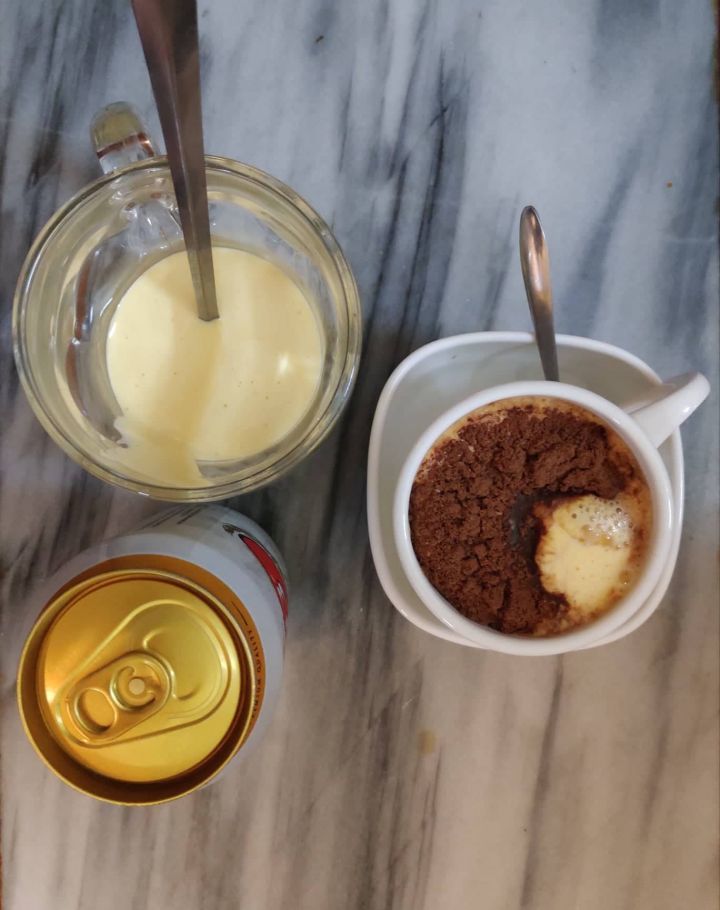 Egg coffeeand egg beer, the unique drinks of Hanoian that impress many tourists. Photo: Le Diem
It praised Hanoi Street Food Tours in the capital, offered by an Australian expat who has lived in Vietnam for 17 years and a local partner; an example that once you love Vietnam, you'll love its food forever, too.
Hanoi Street Food Tours navigates plastic-stool eating around town, which gives color and texture to Vietnamese food, explains Chinese, French, and American influences on the country's cuisine, walks foodies through a wet market glistening with fish, and decodes the food offerings at temples while ambling through holy grounds, according to the newspaper.
It also advises travelers that after "banh da ca" (soup made with tea-colored noodles from Hai Phong), and "banh cuon" (minced pork and wood-ear mushrooms in rice sheets, sprinkled with fried shallots dipped in a sauce that balances salt, sweet, spicy, and sour flavors using ingredients such as chili and kalamansi), enjoy a coffee in a tiny cafe where the floor is littered with pumpkin seed shells, and tuck into heavenly soft and chewy black fermented sticky rice with frozen yoghurt, known as "sua chua nep cam".
Other cities on the list include Porto and Lisbon, Berlin, Barcelona, Copenhagen, Naples and Palermo, Shanghai and Hong Kong, Bangkok, Mumbai, Vientiane, Tokyo, New York, Mexico City, Havana, Lima, Bogota, and Buenos Aires.
Hanoi Street Food Tours was introduced in a CNN promotional video on Hanoi in 2017. Last month, the city signed a memorandum of understanding with the cable news service to continue the tourism promotional campaign on social media and air documentaries during the 2019-2024 period, featuring a different topic each year.
Earlier this year, when the DPRK-US Summit was held in Hanoi, CNN also recommended five of the best dishes in the capital, including "cha ca" (fish cooked with turmeric and dill), "banh tom" (shrimp cake) made from freshwater crayfish or shrimp from West Lake and flour and sweet potato, "bun ca" (fish noodle soup), "bun rieu cua" (crab noodle soup), and "ca phe trung" (egg coffee) - a special drink served at the Summit.
Vietnamese cuisine has also been praised by other international media and organizations. In April, YouGov, a UK-based global public opinion and data company, listed Vietnamese cuisine among the 15 most-favored in the world based on a survey of 25,000 food lovers from 24 countries and territories. Last December, UK lifestyle magazine Tatler also ranked Vietnam's capital among the top 10 food destinations.
Hanoi welcomed around 14.3 million visitors in the first half of this year, including 3.3 million foreigners, up 9.5 per cent and 10.6 percent, respectively, year-on-year, according to the city's Department of Tourism. VN Economic Times