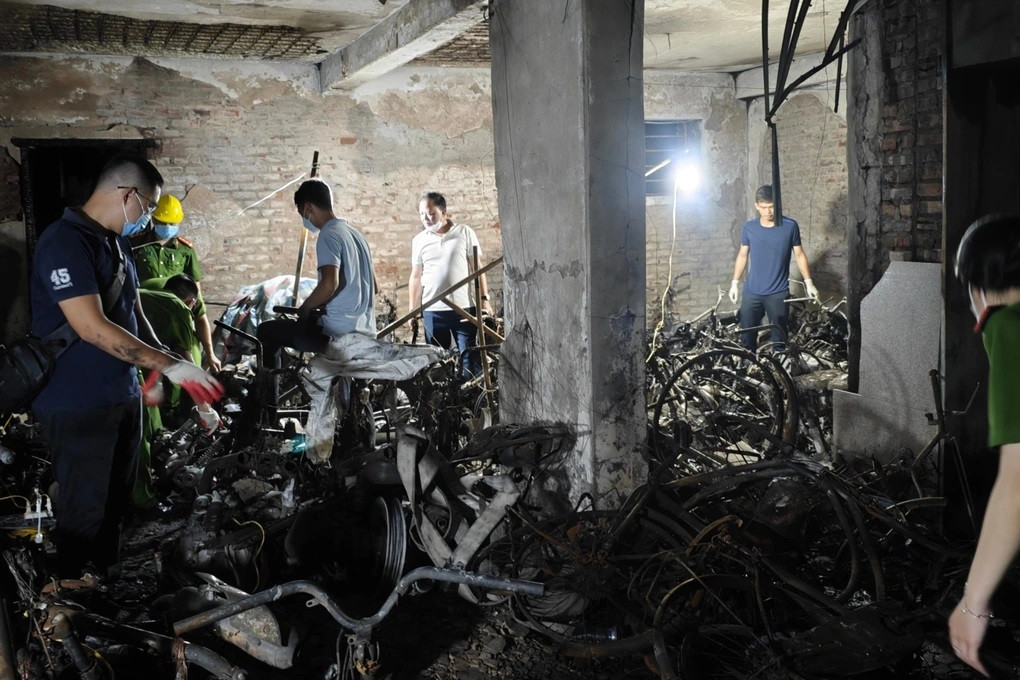 The apartment fire occurred on September 12, killing 56 people and injuring 37. Many people are undergoing intensive treatment at different hospitals in Hanoi.
The financial support will cover seven categories. Specifically, people who are undergoing treatment at medical facilities will be given VND30 million each. Each household will be provided with six million per month to pay for temporary accommodation for six months. Each student will receive assistance of VND15 million.
Meanwhile, children whose parents died will be given VND100 million each and VND70 million for those who lost a parent.
Representatives of families with deceased family members will receive VND50 million per person, and funeral and cremation assistance at an estimated cost of VND10 million per person.
By September 15, as much as VND26.5 billion had been donated to the survivors and families of the fire through the Fatherland Front of Thanh Xuan District's Khuong Dinh Ward.
Local authorities have listed a total of 142 residents of the apartment building located on Khuong Ha Street.
Source: Dtinews