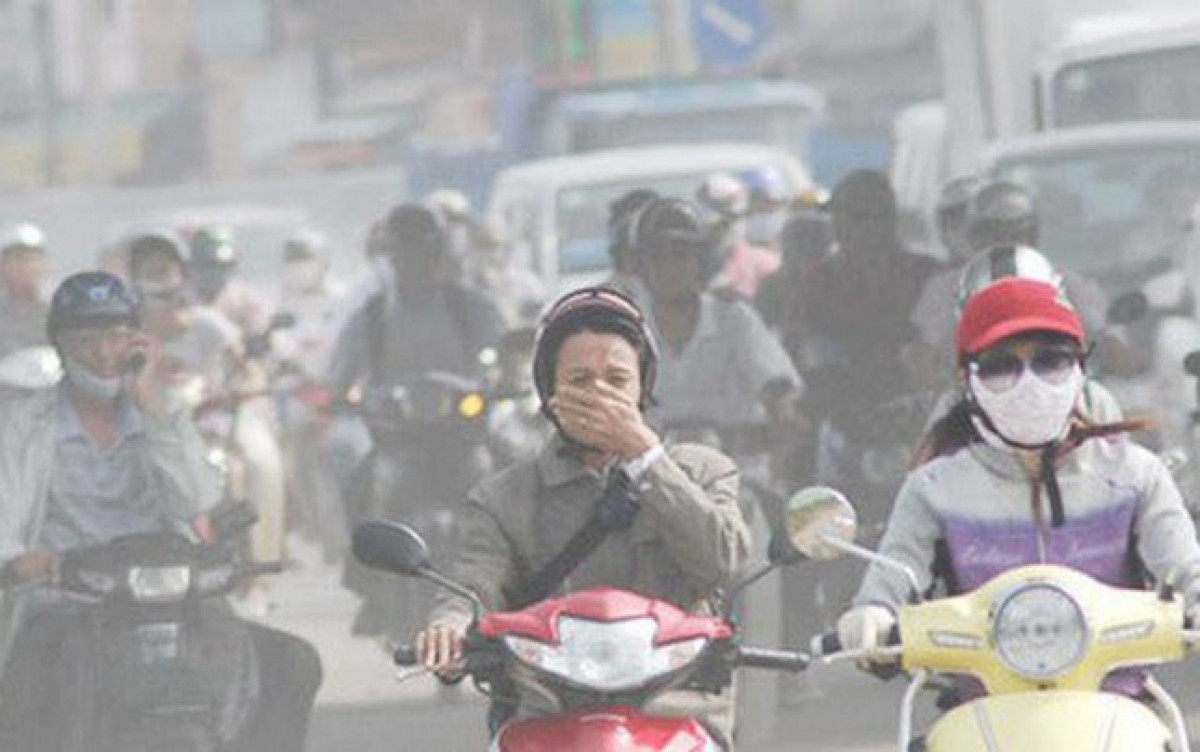 Hanoi is experiencing serious air pollution which has been forecasted to worsen in the days to come

On Thursday morning, the Vietnamese environment monitoring app PAM Air measured the air quality at around 80 locations in Hanoi. Most areas were rated red and orange levels with the Air Quality Index (AQI) of 101-150 being 'Unhealthy for Sensitive Groups'. Meanwhile, some areas were measured purple (AQI 201-300 as 'Very Unhealthy', including the National University of Vietnam-Hanoi in Cau Giay District, Sao Mai Centre in Thanh Xuan District and Hoa Sen Nursery School in Ba Dinh District.
Air pollution in Hanoi has been forecasted to last for several days to come.

According to experts, rice field burning after harvest season in Hanoi is among the causes of air pollution along with vehicle emissions and construction activities.
People are advised to measure air quality regularly and keep their doors and windows shut. It is necessary for people to wear a mask when going out, grow more trees around their house and wash their eyes and throat with saline before going to bed.
The World Health Organisation warned that PM2.5 dust could enter the body via the bloodstream, affecting all major organs.
Source: Dtinews