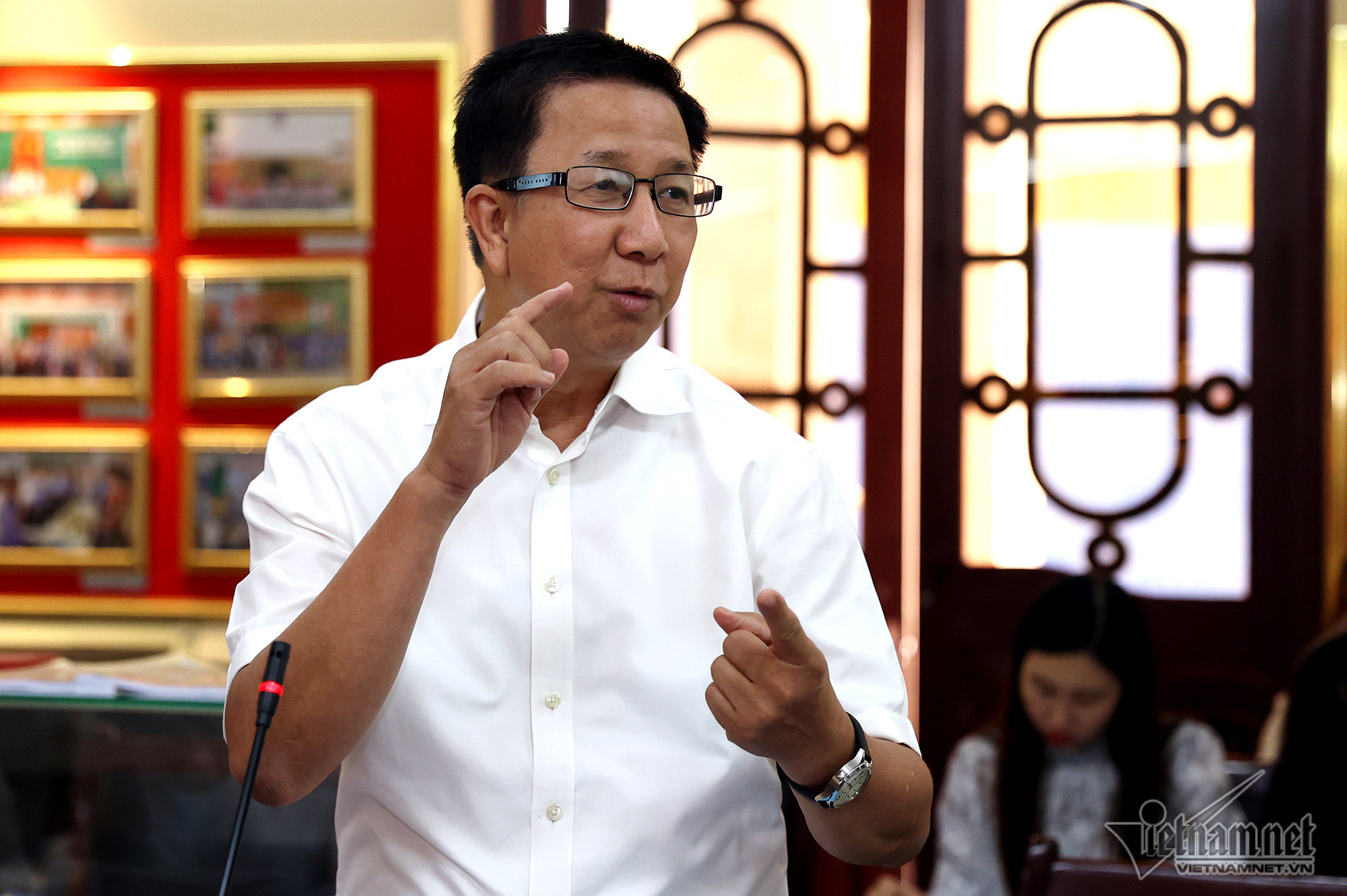 Experts believe that a special mechanism with outstanding incentives is needed to help attract high-quality talent.
Dr Tran Anh Tuan, chair of the Vietnam Society of Administrative Sciences, and former Deputy Minister of Home Affairs, stressed that such experts are an important resource in the development of the country. This is an issue that the Party and State attach much importance to.
However, civil servants and public employees have been leaving the public sector for the private sector. One of the reasons is the unreasonable working conditions and salaries which cannot satisfy the expectations of talented people and qualified officers. This has resulted in the lack of qualified workers in the public sector.
Vietnam's policy on attracting and appreciating talent has focused on attracting and rewarding talent, but problems exist in allocating duties and protecting them.
Tuan stressed that Vietnam has many talented people, but they cannot be placed in the right positions.
If they are not treated well and not used properly, they will leave to find "their right position under the sun".
Pham Duc Hai, deputy head of the HCM City Party Committee's Propaganda Department, who analyzed the implementation of the resolution on the income of experts, scientists and people with special talents in HCM City, believes that the most important factor is the remuneration policy.
"If we don't have a remuneration policy, we won't be able to attract talents," he said.
In HCM City, new experts receive a lump sum of VND100 million, and then receive monthly salaries in accordance with regulations. There are other policies including subsistence allowance of VND30-50 million. If they don't have housing, they get an additional amount of VND7 million a month.
Experts are encouraged to implement additional research work and can receive pay for work based on the value. For example, they can receive up to VND1 billion for work worth VND100 billion.
The second important lesson for HCM City is the selection mechanism. Experts need to have a presentation where they can talk about what they plan to do if they are placed in the position, and they should not be recruited based only on degrees.
"Over four years, from 2018 to 2022, HCM City could attract five such experts only, including one Vietnamese, one American and three Japanese," he said, adding that there should be a transparent mechanism with outstanding incentives.
Reasonable treatment is the key
Former director of the Legal Department under the Government Office Dinh Dung Sy said there must be reasonable incomes, accommodations, positions and working conditions. It is necessary to budget in order to implement the strategy.
According to Sy, it would be better to change the mindset of "discovering, attracting and then dignifying" talent to "favoring, dignifying and attracting" them.
For a long time, Vietnam has been appealing to people, but there have been no practical incentives to attract talent.
In 2014, HCM City issued a policy on attracting talent, which said the salary was negotiable but the ceiling level was VND150 million.
Also, there were other incentives for housing and travel. After five years, HCM City attracted only 19 experts.
In 2019, 14 experts left and only five stayed, and no new talent has been recruited.
Quality of civil servants
The Ministry of Home Affairs (MHA) has completed a survey on the quantity and quality of civil servants and public employees recruited under the policy on attracting talents and high-quality human resources.
More than 90 percent of officers recruited under the policy at 24 ministries, branches and localities hold the position of specialists.
The reports from three ministries and 21 cities/provinces showed that 3,128 officers were recruited under the policy.
To date, 2,903 officers are still working (92.8 percent), and 225 have left (7.2 percent).
Da Nang attracts the highest number of talents (1,269), while 102 have left. Quang Ngai attracts 346 and 41 have left. Hanoi is among the top three with 173 recruited and 2 left.
Regarding the professional knowledge, there are 68 doctorate holders, 853 master's degree holders, 1,899 bachelor's degree holders.
If considering the age of recruited talents, there are 1,180 individuals aged 20-25 (42.5 percent), 1,115 aged 25-30 (40.1 percent), 484 aged over 30 (17.4 percent).
Regarding the professions after the recruitment, the health sector has 842 individuals (30.97 percent), 363 in science and technology (13.35 percent) 231 in economics (8.5 percent), 219 in finance (8.05 percent) and 1,064 in other fields (39.13 percent).
Thu Hang - Duc Hai