Headmaster honored by Microsoft for last three years
Nguyen Thi Kim Dung, headmaster of Dong La Secondary School in Hoai Duc district in Hanoi has been honored as Microsoft Innovative Educator Expert - MIEE for three consecutive years.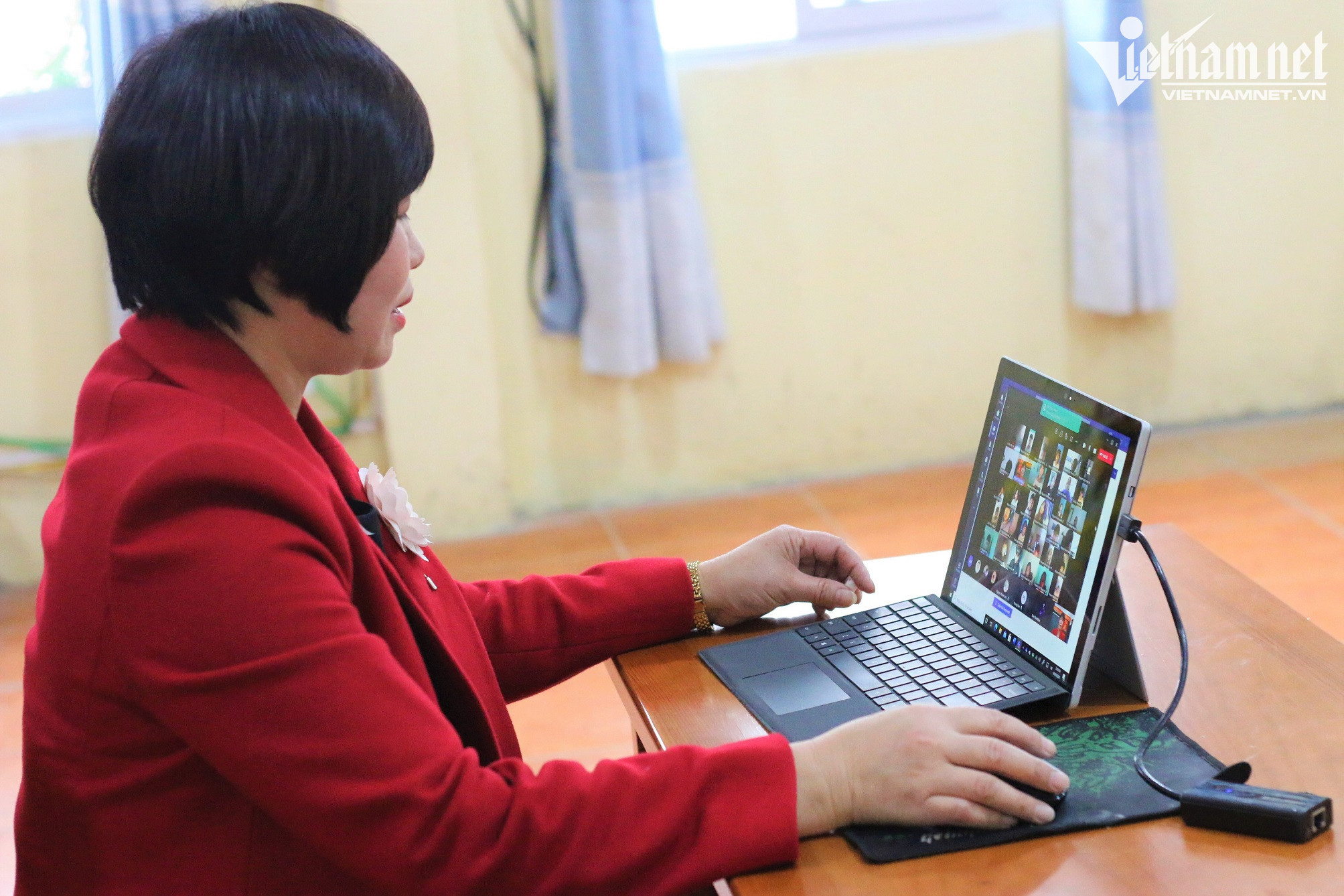 Dung, 53, says she applies new techniques in teaching at her school. Her passion for learning and pursuing new trends never stops. She attends classes and programs that share experiences with the community of teachers.
"Adaptation is the key in the selection process. If you don't change to adapt to new circumstances, you will lag behind," she said.
In February 2020, schools in Vietnam had to shift to online teaching because of Covid-19. To find apps for her school, Dung joined MIE Experts, a community of creative educators using technology to improve quality of teaching, learning and education management. She also studied at learn.microsoft.com to improve her IT skills.
Sometimes she attended 2-3 online classes just to acquire a skill, an experience that helps teachers work more effectively. She stayed sleepless to learn new teaching software to help other teachers reform teaching methods. After learning about MS Teams, she registered Office 365A1 for all teachers in her school. She urged teachers to find effective online teaching methods.
During three years of online teaching, Dung has built an online school model in Office 365. All teachers at Dong La Secondary School can now use Microsoft Forms proficiently to design sheets, and compile documents to serve their jobs. Students have also acquired more technology skills.
Dung has shared her experience about teaching and management methods with over 2,000 teachers nationwide. She advised Hoai Duc district's education sub-department to ask Microsoft Vietnam to grant O365 for free to all teachers and students in the district.
The school manages a system of records and books in the digital space to help teachers save time, effort and costs.
Dung also organizes creative activities to improve education quality for students, such as developing online newspapers on Sway, designing video, and organizing presentation competitions. She also organizes experience activities and online clubs, and connects 'classes with no borders' with other provinces, and with teachers in the US and Ukraine.
Thanh Hung