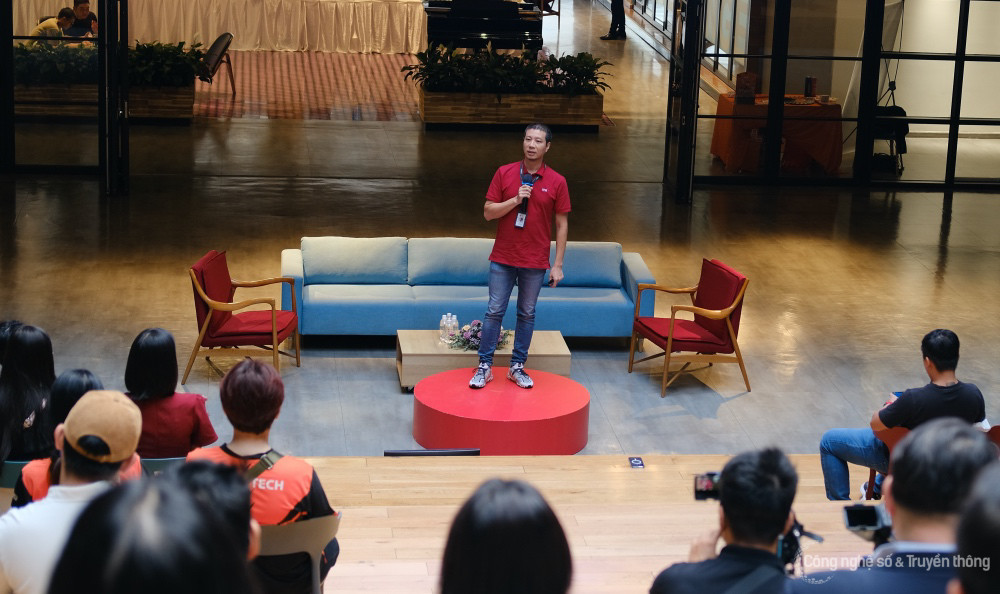 Asia Pacific produces half of the global revenue from the game industry. Vietnam's firms are exploiting the advantages, but analysts believe there's still untapped potential.
La Xuan Thang from VNGGames called games a 'giant industry', saying that it will generate revenue of $184 billion in 2022, half in Asia Pacific.
There are about 50 million game players in Vietnam, or 50 percent of the population, the highest figure in Southeast Asia, and the proportion of game players willing to pay for games is also the highest in the region.
Meanwhile, the number of people who lack access to the internet account for 21 percent, just after Indonesia. The figures all show the great potential of the Vietnamese game market.
Le Quang Tu Do, head of the Authority of Broadcasting and Electronic Information under the Ministry of Information and Communications (MIC), earlier cited figures to prove that Vietnam has an important position in the globe in producing small and medium-scale games.
Of 10 leading game studios in Asia Pacific and Australia, half are in Vietnam, and one out of 25 games in iOS and Android app stores is from Vietnam. Moreover, 50 percent of most played mobile games are sourced from Vietnam.
However, revenue of the game industry is very low, with $665 million, with which Vietnam ranks fifth in the region, accounting for less than 1 percent of the world total.
Meanwhile, over half of the revenue flows to other countries, mostly Singapore, where Vietnam's enterprises register business offices to take full advantage of incentives offered by the country.
Experts and game developers emphasize the need to adjust policies, change awareness and improve the workforce for the game industry.
Do said his agency is considering cutting taxes and fees, and simplifying procedures to create a favorable business environment for enterprises. At the same time, he thinks that it is necessary to set up policies to encourage new kinds of games based on Blockchain and HTML5.
The game industry is developing rapidly, but Vietnam cannot stand outside the world's downward trend. The revenue of pay-games has decreased, while the demand for cheap or free games is on the rise, according to Thang.
In the last 12 months, revenue from PRG Game fell by 11 percent, but this is a type of game that brings the highest revenue. Meanwhile, Hyper Casual, Action - Moba – eSports have seen revenue increasing.
Hai Dang