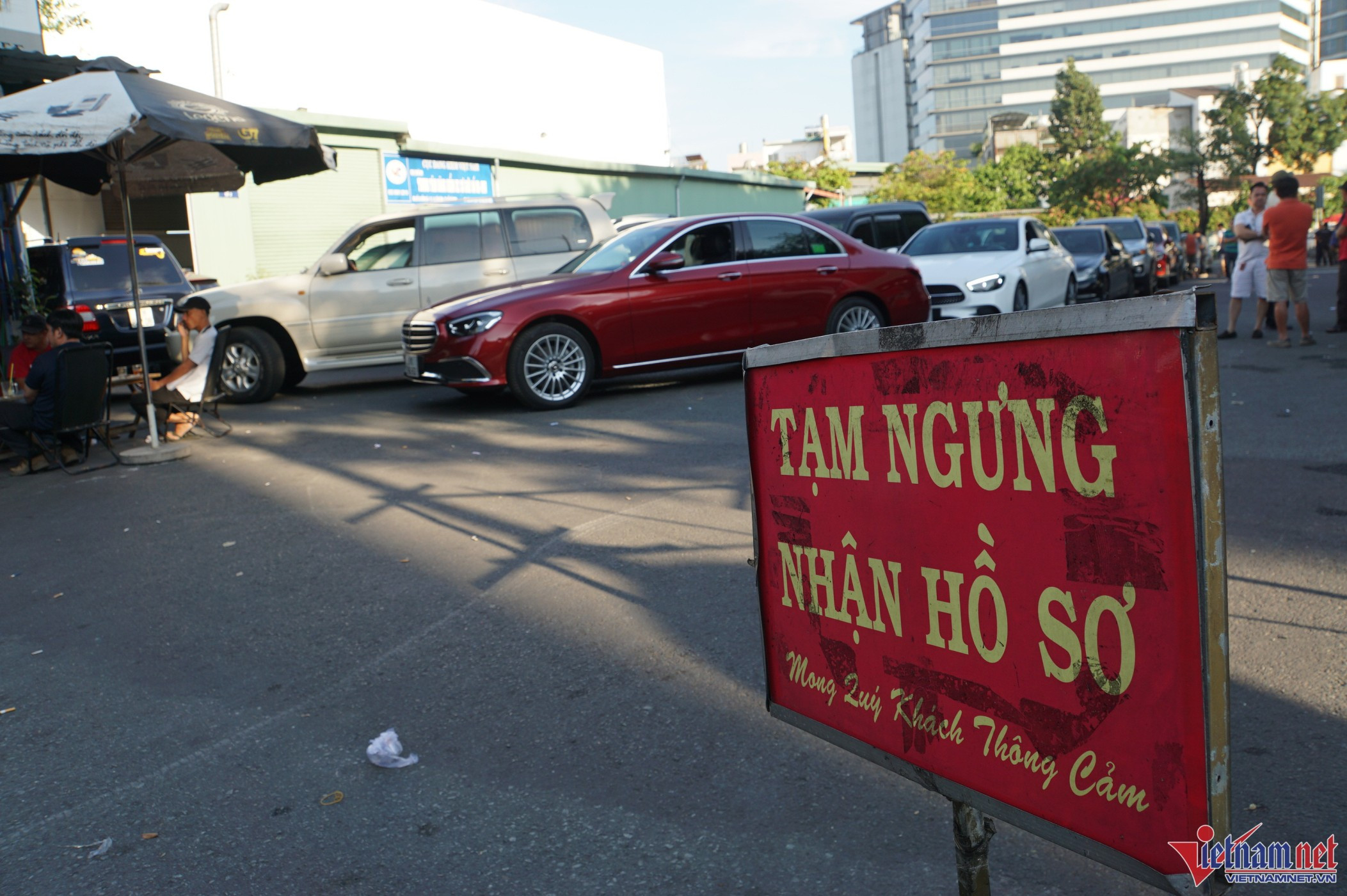 On January 3, at the government's regular press conference, Lieutenant General To An Xo, Chief of the Office of the Ministry of Public Security (MPS), said the police have been investigating violations in vehicle registration, especially in southern provinces.
Dozens of individuals have been prosecuted for being involved in a ring that receives bribes in exchange for ignoring car errors.
Xo said the HCM City Police and authorities belonging to MPS have discovered the wrongdoings in granting vehicle examination certificates at registration centers in HCM City, and the provinces of Long An, Tien Giang, Soc Trang, Dong Thap and Bac Giang.
HCM City police have examined 12 registration centers, prosecuted 43 arrestees in six cases and defined the crimes as giving/receiving bribes, bribes in brokerage and forging of documents.
The centers ignored vehicles' errors during examinations and used software to interfere with the registration system.
"More than 70,000 motor vehicles have been tested this way. Registration centers have granted 52,300 certificates of technical safety and environmental protection of vehicles," Xo said.
Some registration centers cannot satisfy the requirements to operate. They 'fabricate' registrars to satisfy the requirement that one registration center must have three registrars, including one high-ranking one.
The police, during the investigation, found that one director of a registration center, Ho Hu Tai, cannot read or write. The man admitted that he finished third grade 50 years ago and dropped out. He is director of the 50-17D Registration Center in Nha Be district in HCM City.
Under the current laws, leaders of registration centers take the responsibility of administering inspection activities and signing inspection certificates. They must be vehicle registrars and have conducted the duties of registrars for at least 36 months.
But in this case, the director of the center, privately owned, is not a registrar and is not responsible for signing certificates. He is not the organizer and operator of the center.
The center now has one inspection line with six registrars. The person who regulates the inspection activities and signs certificates is Tran Thanh Vinh, deputy director of the center.
Asked about the case, the Vietnam Register (VR) has affirmed that the authority has been strictly following the regulations, while the center has had to take responsibility for its faults.
Registration centers operate as enterprises and the VR only controls leaders (directors, deputy directors) who are registrars and is responsible for the organization and regulation of inspection activities.
"This is the first time that such reckless behavior has been discovered," Xo said, adding that many violations were found during the investigation.
Vu Diep