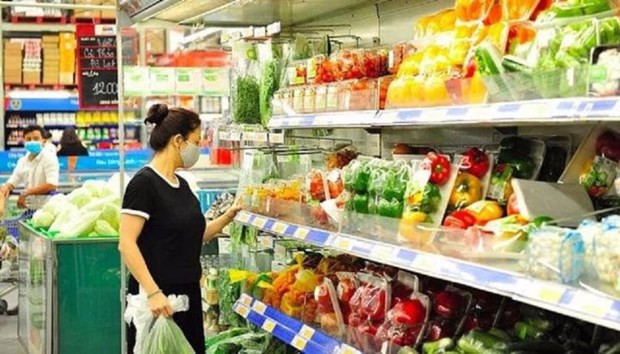 The pressure from inflation due to fluctuation of currencies, exchange rates, fuel prices and raw materials was likely to reach its peak in 2022 and is predicted to decrease in 2023, said Dr. Nguyen Duc Do, Vice Director of the Institute of Economics-Finance under the Academy of Finance.

According to him, in fact, inflation has declined since December 2022 when core inflation rose only 0.33% over the previous month. Although the prices of electricity and a number of services controlled by the State in 2023 are predicted to increase in 2023, the level of impact from the hike depends on the timeliness and level of adjustments.

"If reasonable price adjustments are made in the second half of 2023, the country's target to keep the inflation rate at about 4.5% or even under 4% is completely reachable," he said.

Meanwhile, Associate Prof. Dr. Ngo Tri Long pointed to a number of advantages in 2023, including the momentum of recovery and well-controlled inflation in 2022.
Credit packages within the economic recovery programme and national target programmes are likely to be implemented faster this year, while a number of problems in the real estate, financial, labour and medical markets have been removed, making it possible for the country to rise up in 2023, he added.

However, Le Thanh Nga from the Ministry of Planning and Investment said that there are still some factors causing pressure on inflation, including fluctuations in the world market and increases in the prices of power, water supply, education and health care services.

Dr. Long asserted that in order to achieve the goals of 6.5% economic growth and 4.5% inflation, the Government should promptly remove obstacles in mechanism, policy and administration, while harmoniously combining macro-economic policies and ensuring the balance between interest and exchange rates, growth and inflation, and support to businesses and State budget collection.

It is necessary to keep a close watch on price developments and inflation in the world to give a timely alert and proper response, he added.

Nga suggested the increase of production of input materials with priority given to the domestic market, while applying measures to stablise the prices of commodities.
Director of the Price Management Department under the Ministry of Finance Nguyen Minh Tien said that the ministry will give cautious monetary policies and combine them with suitable fiscal policies to rein in inflation and ensure major balances of the economy./. VNA