Inspection finds problems in scientific research programs, workforce quality questioned
Government inspectors have found many problems in master's and doctoral programs at the Vietnam Academy of Social Sciences (VASS).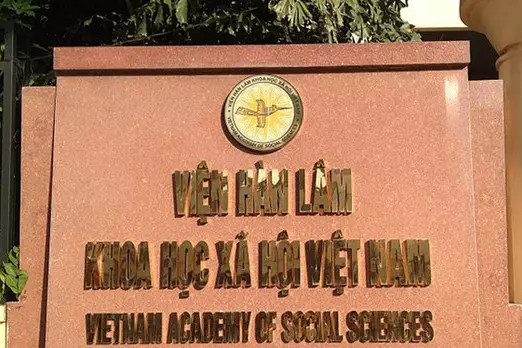 The inspection results, however, are not a surprise. VASS became well known some years ago as an incubator that "hatched" masters and doctors en masse.
A report issued five years ago found that one teacher guided up to 44 PhD students. And and one PhD was produced every 1.76 days. In 2015 and 2016, VASS produced 2,811 master's degree graduates, but did not report this to the Ministry of Education and Training (MOET).
The results ate worrisome. The academy produces over 200 doctoral and over 1,000 master's degree graduates each year.
According to Government inspectors, much of the research work and tasks implemented at the academy are of poor quality, are duplicative or make no contribution to social science.
Three topics and tasks were found as making no contribution to society; 18 ministerial-level topics and tasks were not accepted at tge ministerial level; 30 committees for acceptance of ministerial-level scientific topics were found containing unreasonable composition; 55 ministerial-level scientific topics and tasks were assigned to individuals from other units; and 191 committees for acceptance of grassroots scientific tasks contained unreasonable composition.
A record high number of scientific research works were accepted on some days. The Institute for European Studies, for example, accepted 15-18 projects a day, while the Institute of Linguistics had 13-22 and the Institute of History 7-11.
In 2015 and 2016, VASS churned out 700 doctoral and 2,811 master degree graduates.
In 2017, VASS registered to produce 435 doctoral and 1,600 masters degree candidates, though the enrollment 'quota' was only 86 for group-3 majors (business and management, and law) and group-7 majors (Humanities, Social and behavioral sciences, Journalism and information…).
With such a training target, it is easy to understand why the acceptance of scientific theses was implemented at the same speed as grading students' exams.
A matter of great concern is the actual quality of the "high-quality Human Resources" that VASS produces, not only in the past (2015-2019), but also in the upcoming time.
There is a vast market for training establishments: a plan to produce 9,000 doctoral graduates by 2025 has been approved with the budget of VND12 trillion.
Meanwhile, Plan 911, approved in 2010, aims at producing 23,000 doctors by 2020, and has not ended yet.
Experts worry that with such ambitious plans, more and more 'incubators' that produce 'high quality human resources' en masse for the country will appear.
Nguyen Duy Xuan