VietNamNet Bridge - Forecasts say Vietnam's online tourism market's value may reach $9 billion in the next three years.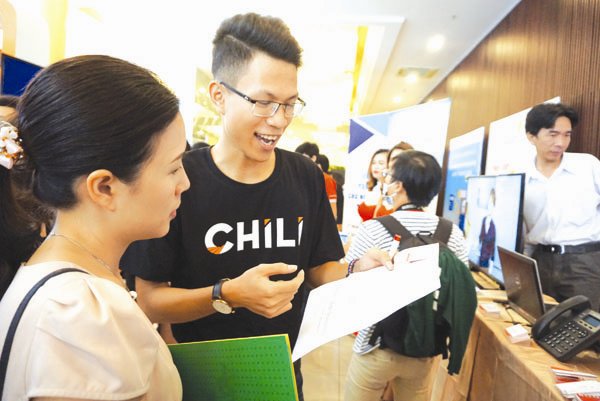 Selling tours online, according to experts, is a growing trend which all travel firms have to join if they don't want to lose customers.
Lai Viet Anh, deputy director of the E-commerce and Information Technology Agency, said that up to 45 percent of Vietnamese internet users book hotel services or air tickets, with the figure increasing by 11 percent per annum.
Forecasts say Vietnam's online tourism market's value may reach $9 billion in the next three years.
It is expected that the SE Asian online tourism market would have value of $90 billion in the next three years.

A survey by Nielsen Vietnam found that tourism service ranks third among the products and services that Vietnamese people spend most money on through e-commerce channels, just after fashion and books, music and confectionary.

However, the number of travel firms investing the channel remains modest because of many barriers, including capital, marketing and sale techniques.

Eleven years ago, Vietravel began thinking of selling tours online when launching https://travel.com.vn. Sources said the travel firm poured a lot of money into the website and the advertisement alone cost $100,000 in the first year.

Vietravel firm has also developed other channels, including Facebook to support online sales. It now has 30 online marketing staff officers.

However, an analyst said the number of travelers booking tours online increased considerably only in the last two years. About 4,000 travelers booked tours online in 2015 and the figure increased by threefold last year (12,000 travelers). In the first half of 2017, the number of travelers booking tours online was equal to that of the entire year of 2016.

Tran Thi Viet Huong, Vietravel's marketing and PR director, said that unlike foreign firms, which are powerful and have a marketing budget, Vietravel is only good at products. Therefore, when trying to boosting online sales, it has to spend big money on websites, smartphone apps and communication campaigns.

Nguyen Duy Vy, the marketing director of the company which owns Tugo.com.vn, said his company has to 'pay a heavy price' to successfully sell tours online.

At first, the company did not target customers well. While travelers aged 35 and higher were important clients, the company's marketing program mostly targeted travelers at the age of around 20.

"It is not easy to sell services online. In the first year, we lost several billions of dong. Now, we can make money via this channel, but advertisements alone cost us VND1 billion a month," he said.
RELATED NEWS
Online tourism market potential remains untapped
Online tourism market still big enough for Vietnam's OTAs
M. Ha