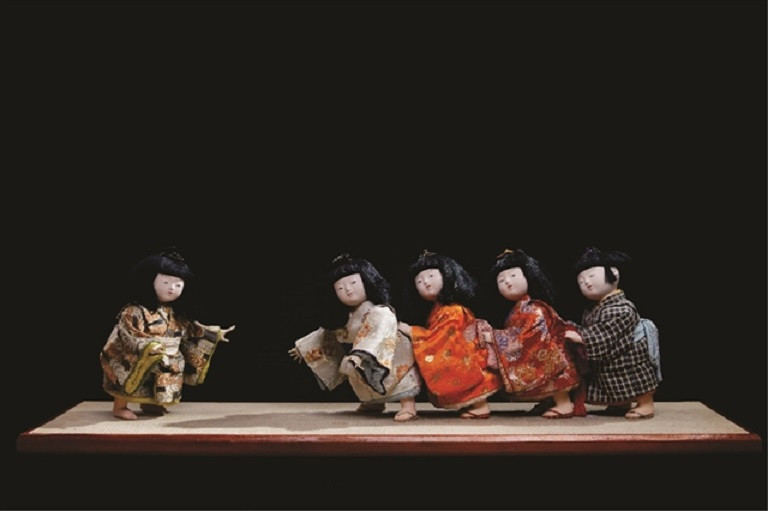 The museum said the exhibition, co-organised by the Japan Foundation Center for Cultural Exchange in Việt Nam and the museum, proudly promoted the beauty of Japanese culture to Vietnamese people and boosted the friendship between Việt Nam and Japan over the past half-century.
The museum said ever since ancient times, dolls have been an integral part of the daily life of Japanese people.
Japanese dolls reflect Japanese cultural practices, aspirations, and beliefs accumulated over centuries. Japanese dolls are divided into different types according to their skills and materials, as well as their themes and shapes.
For Japanese people, a doll is not merely a decoration but also a confidant, expressing the feelings of its owner. Therefore, most traditional Japanese dolls carry a lot of expressive nuances and gestures, showing the skillfulness of the doll craftsmen.
The exhibition will display about 70 pieces of traditional and modern dolls made in Japan in two spaces, human-shaped dolls, and wooden Kokeshi dolls.
Visitors will explore the gorgeous 32 dolls depicting various characters, from children to grown-ups, in the setting of daily life to theatre.
All the dolls are sophisticatedly made by the skillful hands of many craftsmen over a few years, with each craftsman taking part in a different process stage. According to the exhibition's introduction release, these dolls have high artistic value and are often offered as gifts on special occasions.
Another space at the exhibition will show off the unique wooden doll Kokeshi provided by Tsugaru Kokeshi Museum. Kokeshi originated from the Tohoku (Northeast) region of Japan in the 19th century and is usually sold as souvenirs for children at the hot spring towns in the region.
Each town has its own Kokeshi type, characterised by its unique pattern and technique.
A 12-type Kokeshi collection will be on display with detailed comparisons and in various sizes, accompanied by modern Kokeshi works, five of which are inspired by Vietnamese culture.
Visitors will have a chance to try on traditional Yukata clothes, the art of paper folding Origami, and take home cute little paper dolls.
The event will open free entrance from May 31 to June 20 at 78 Lê Duẩn Street. VNS