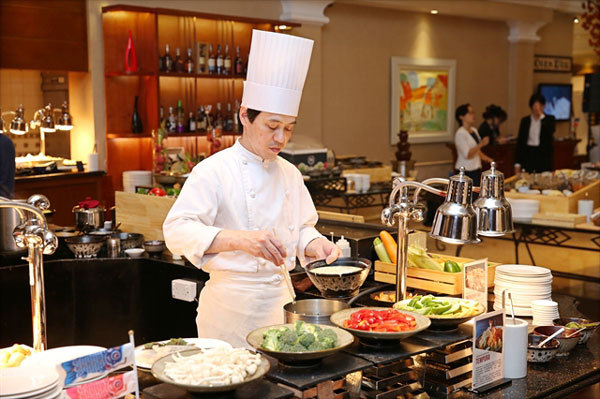 Japanese guest chef Hironori Wakashima.
During his visit, which is at the invitation of the Sheraton Hanoi Hotel to chair the Japanese Food Festival taking place there, the chef will treat diners to a range of delicate dishes made from the finest ingredients such as sushi and sashimi, tempura, okonomiyaki pancakes, shabushabu hot pot, ramen and soba noodles.
According to the chef, thanks to the geographical location as an island, surrounded by long seacoast, Japan is blessed with a great amount of seafood and seaweed that become two essential ingredients in many dishes.
At the Japanese Food Festival, guests can enjoy several dishes which have been cooked with these main ingredients.
Especially, guests should not miss to try Hitachi Wagyu Beef Phở -- another signature dish served during the festival.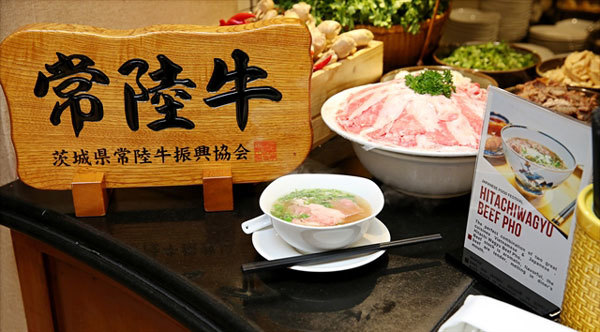 A signature dish - Hitachi Wagyu Beef Phở. — Photos courtesy of Sheraton Hanoi Hotel

Japanese cuisine is one of the most famous in the world thanks to its sophisticated ingredients, cooking method and also decorating.
According to many food critics, Japanese food tastes authentic yet brings diners an elegant feeling with a taste of nature.
For Japanese people, food is beyond what one can see, it also tells the story of the country, represents their culture and their characters so far.
The Japanese Food Festival is taking place until October 25 at Oven D'or Restaurant in Sheraton Hanoi Hotel.
All the dishes are served in buffet style so the guests can savour as many the unique flavours as if they were visiting Japan. VNS