Since being provided with electricity and gaining recognition as a local tourist area, the lives of the locals in Lai Son have been changing rapidly. The commune's economic situation has improved, especially with the impressive development of tourism bringing more and more visitors.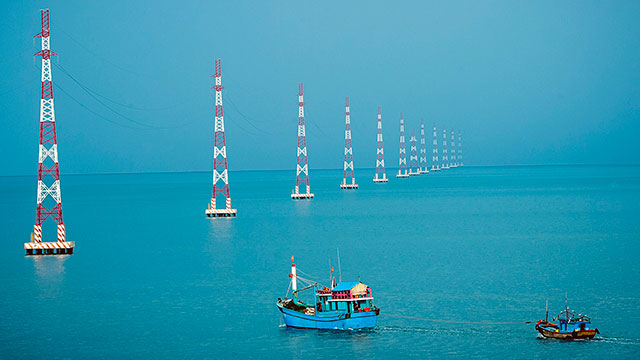 The power transmission lines, crossing the sea to the island commune.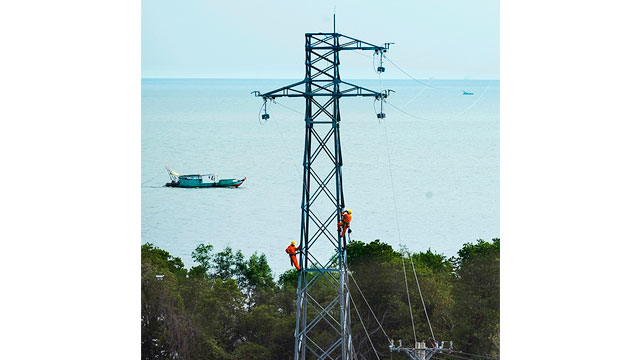 The medium-low-voltage grid on the island is expanded.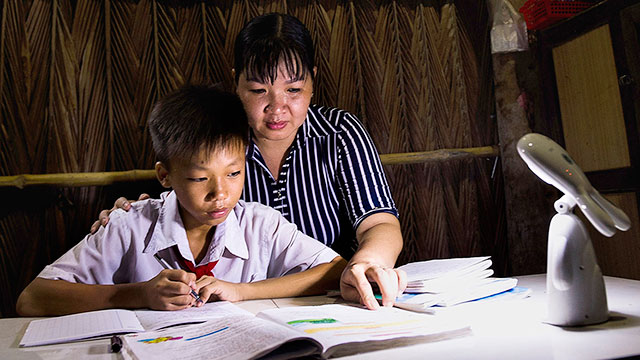 Bich Thuy, a teacher from Lai Son Primary School, is teaching a poor student.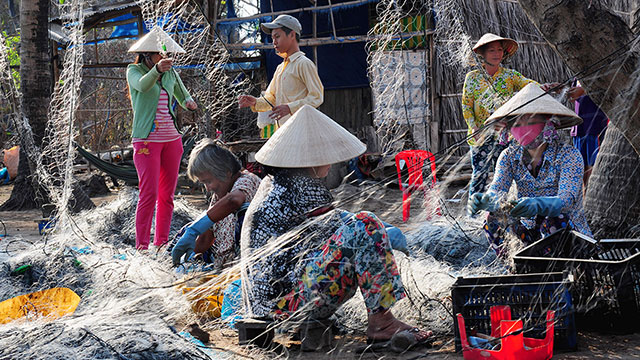 The traditional trade of locals in Lai Son.
The commune possesses the pristine landscapes.
Kim Manh
Nhan Dan