Lemon tea, bubble yogurt chains shut down in 2020
The year 2020 challenged the courage of owners of cafes and lemon tea shops who struggled to survive the pandemic, lockdowns and consumers' fastening their purse strings.
"The time of lemon tea is over" was the farewell of a member of a group of drink shop owners.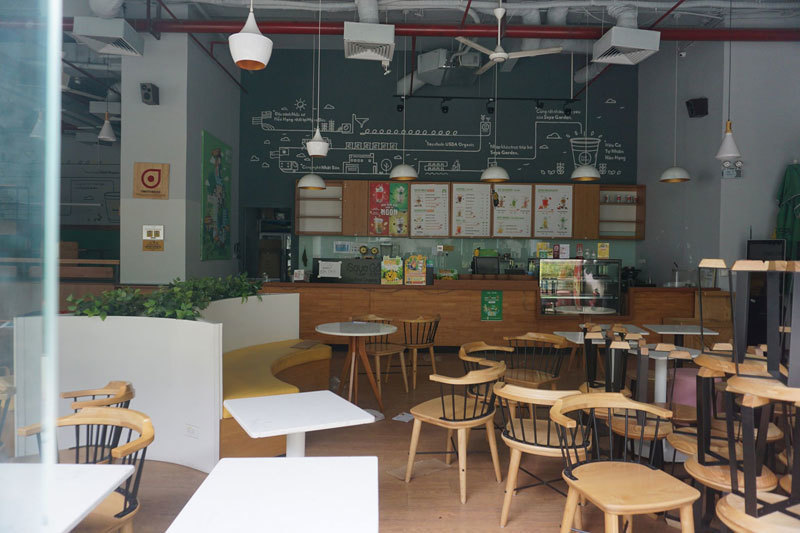 One man had run his lemon tea shop for a year before shutting down and giving the space back to the landlord.
The owner of another shop complained that he had to sell a shop at a loss. "A sorrowful year because of corona," he said.
An expert on the beverage retail chains cited the saying "the thing that grows quickly will die quickly".
The combo of 'lemon tea shop plus sunflower seeds' was once a formula for young people to earn money. 2019 was the year of lemon tea shop boom, with up to 4-5 lemon tea shops on a small section of streets.
Running lemon tea shops was chosen by many young people because the business did not require high capital. One just need to have investment capital of VND200-300 million to open a shop.
The amount of money was enough to lease retail premises and decorate the interior. It was half of the amount of money needed to open a café or a high-end bubble tea shop.
Franchisers said that lemon tea shop owners could pocket tens of millions of dong a month thanks to small operation costs.
However, the saturation period of the lemon tea market came soon and the pandemic played a part in the death of the shops.
The major clients were general school and university students. When students stayed at home during social distancing, the shops saw the turnover drop to zero.
Shop owners tried to survive by selling tea via apps. However, this did not help, because the delivery fee was higher than the tea price. The expenditures rose in the difficult period.
According to an analyst, a lemon tea shop is easily copied and this explains while the shops cannot 'live long'. In general, they have nearly the same business models and products, and only different names.
As the shops don't have original characteristics, many don't have loyal clients. In mid-2020, many of them shut down and left the market. Other shops are still open, but they no longer enjoy large sales as seen in 2019.
Business chains shut down
The 'lemon tea movement' was followed by the 'bubble yogurt rush'. This new style quickly caught the attention of young people. However, the owners were unlucky as they were doing business in the Covid-19 time.
A lot of shops have had to shut down. Only a few chains still exist, but they see revenue decreasing dramatically as consumption has not fully recovered. And bubble yogurt has to compete with other drinks.
Soymilk chains are also facing difficulties. Soya Garden, which sells organic soymilk closed a series of shops in the north and South, even though it is backed by Egroup, an education group

The year 2020 challenged the courage of owners of cafes and lemon tea shops who struggled to survive the pandemic, lockdowns and consumers' fastening their purse strings.
with investment capital of VND100 billion.
Pavement shops
To survive the current difficult period, many high-end coffee and drink brands have had to try to attract customers with lower incomes.
Highlands Coffee, a famous brand with shops located in advantageous positions and at big buildings, was the first chain which moved to streets to sell its products.
Ong Bau coffee chain, founded by three famous businessmen, thought of vending coffee from its beginning. There are 39 push-carts in the chain, mostly in HCM City, Hanoi and Can Tho.
Analysts say that selling take-away coffee with push-carts is a wise strategy which boosts sales and profits thanks to low investment costs, flexibility, and the ability to approach clients effectively.
Despite current difficulties, the drink market is still believed to have great potential. More and more investors have joined the market. VInamilk, the nation's leading dairy producer, has registered nine more business fields, including drinks with Hi-café brand. 
Duy Anh

Covid-19 has forced coffee chain owners to change their approach. Like small shops on the pavement, they now have to attract different segments of customers.

Investors have rushed to open coffee shops as retail premises rent has become very reasonable and the market is returning to a "new normal" status.