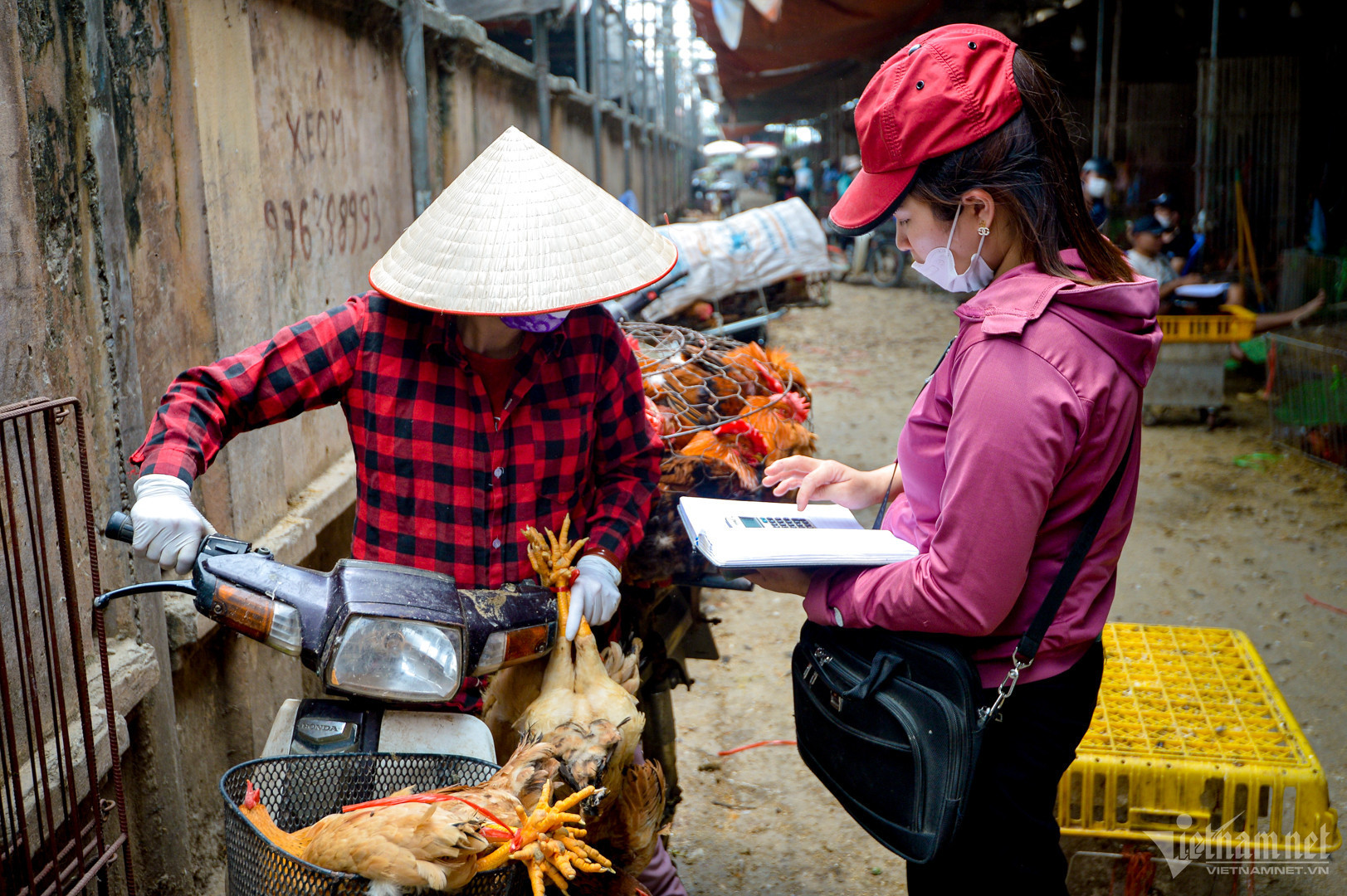 "It is so hot these days, fowl have to hustle in the coops and many of them have died. I had to throw away more than 1,000 chickens yesterday," said Le Phuong Hai, owner of a farm with 500,000 chickens in Long Thanh, in Dong Nai province.
Hai said he has been breeding fowl for 30 years and has never seen such difficulties. He faced tough days during Covid-19, but the business recovered after a short time.
Now, he has to sell chicken at below production costs and incur big losses. White-feather fowl sell at VND19,000-21,000 per kilogram only, and he incurs a loss of VND12,000-13,000 per kilogram.
Hai is running five fowl farms and sells fowl every month, about 300 tons per farm each time.
"The sales are going very slowly. In the past, one farm sold out within one week, but now it takes us five weeks to sell one farm. As the breeding time increases, the breeding cost rises which causes big losses," he said.
Hai said he took a big loss last year but he thinks the loss will be even more this year. He estimated that the loss of the first four months of the year had reached VND5-6 billion.
Hai has mortgaged his houses to borrow capital to maintain his fowl farms. His outstanding loans have reached over tens of billions of VND.
Meanwhile, he cannot borrow more money as he has nothing more to mortgage for loans.
"When you organize large-scale farming, you have to sign contracts with breeders and bran suppliers. It is not easy to scale down the herd of fowl. A friend of mine, after incurring too much loss, decided to leave his farm unused for the last three months," he told VietNamNet.
With current chicken prices, according to Le Van Quyet, director of Long Thanh Phat Cooperative, medium-scale farming households are incurring heavy losses, while hi-tech large-scale farms can exist but are "at the point of death".
Some farmers have decided to leave their coops idle, or lease them to other farmers. However, many cannot get their leasing fees because farmers are incurring losses due to the "animal feed price storm" and they don't have money to pay fees.
"Animal feed prices have been increasing since mid-2022 and this won't stop until the end of the third quarter," Quyet said.
According to the Vietnam Poultry Association (VIPA), indigenous chicken breeders reported a loss of VND7,000 per kilogram in January, 10,000-11,000 in February and VND13,000-14,000 per kilogram in March.
Prior to that, they incurred a loss of VND3,100 kilograms in the first quarter of 2022, VND7,000 in the third quarter and VND12,300 in the fourth quarter.
The second quarter in 2022 was the only period when farmers could sell higher than the production cost, but the profits were modest.
Once honored as an excellent farmer with a pig farm of 2,000 pigs in Tuyen Quang province, Hoang Van Chung is also facing difficulties.
In 2021, because of the pandemic, he incurred a loss of several billions of dong and left the farm idle. At the end of the first quarter 2022, he began farming again with 500 pigs.
"I have sold four broods of pigs so far this year, incurred heavy losses for three broods and broken even for one brood. Sometimes I had to sell pigs at just VND46,000 per kilogram, which meant a loss of VND1 million per pig," he said.
Big farms
Nguyen Cong Bac, director of Loc Phat BLLT, said the live pork price has begun increasing to VND54,000-56,000 per kilogram, which has allowed farmers to break even, if they can supply the breeders themselves.
However, he had to sell pigs at a loss in the first four months of the year and suffered a loss of VND1 million for every pig sold. Bac estimated that his company took a loss of VND6 billion during that time.
Meanwhile, Dabaco reported a record high loss of VND321 billion for the first quarter 2023 and VND80 billion for the four quarter of 2022.
Hoa Phat also reported VND117 billion of losses for the first quarter for its agricultural production division, the highest since it joined the husbandry sector in 2015. This was the second consecutive loss quarter.
As for BAF, its turnover in the first quarter dropped by 47 percent to VND816 billion. Because of the sharp interest rate rise, BAF incurred a net loss of VND3 billion. The company still could make a post-tax profit of VND4 billion thanks to the asset liquidation.
Tam An