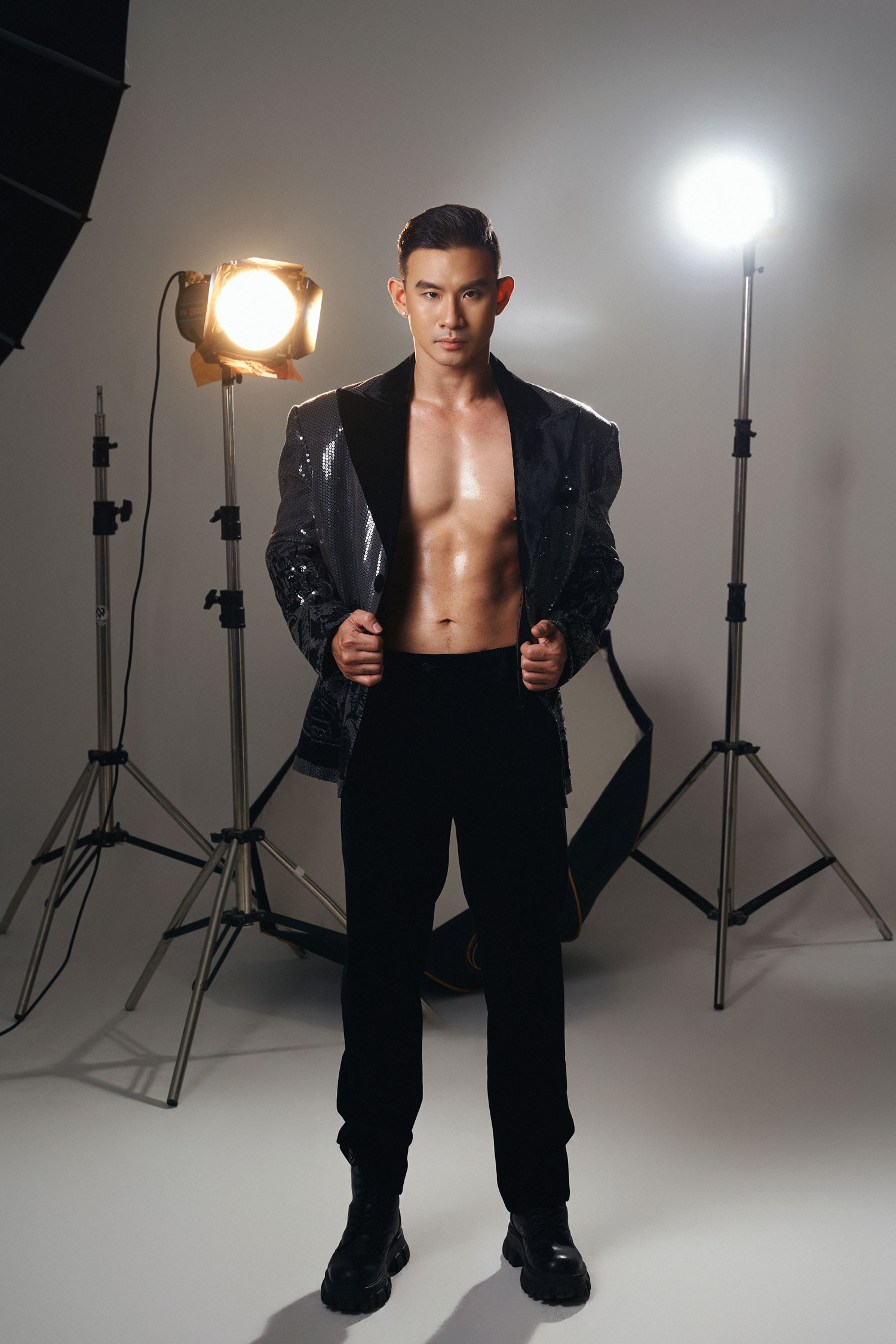 Once being bodyshamed for his appearance, the man who was born in 1992, weighing 119kg, was determined to change his body. He was licensed by the Department of Culture and Sports of Ho Chi Minh City to participate the beauty pageant.
With a bachelor's degree in Hotel and Restaurant Management in Australia, Hoang Duc Trung returned to Vietnam to work as a model and an actor, and is also a shareholder of a fitness training center.
The 31-year-old man stands at 1.84 metres tall and currently works as a model and an actor in Ho Chi Minh City.
Trung selected the national costume with the image of a plate of Saigon broken rice (com tam) for the contest. "Com tam is a rustic dish of Saigon people. When I studied in Australia, I remembered this dish the most, so I would like to introduce it to international friends," he explained.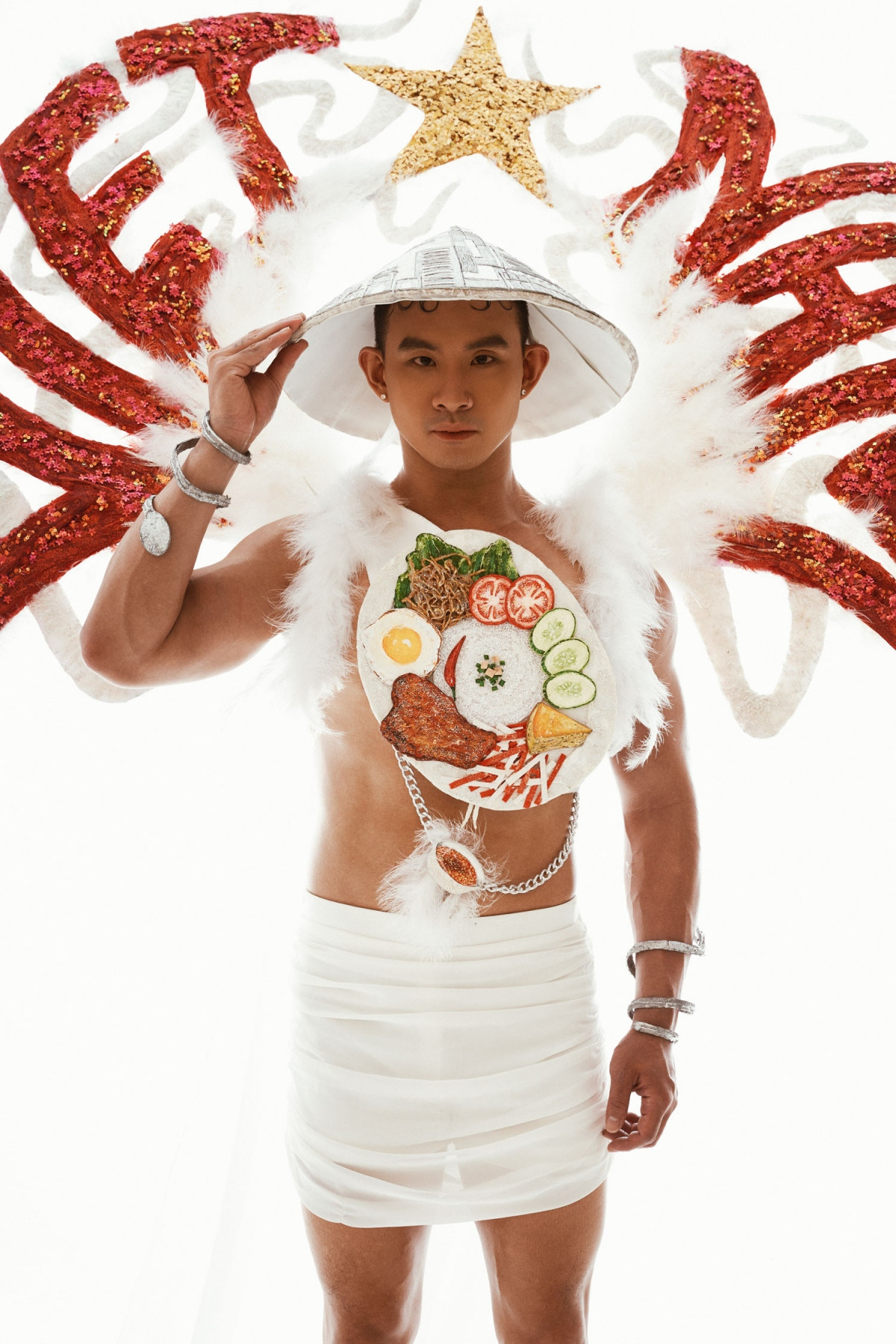 Trung shared that he is keen to introduce Vietnamese culture through traditional food and Com Tam Sai Gon, with the dish being a combination of grilled pork chop, pork skin, and egg which helps him to promote the country's image to the world.
Mister Altitude World is an international gentleman's competition that features the profound tagline of "Influential Gentleman" and is based in Bangkok, Thailand.
The male pageant aims to select the most athletic, elegant, affectionate, charitable, and influential representative from each country around the world who is able to transmit the message of "Living life to the fullest and healthy".
This year marks the third edition of the global male pageant.
Tinh Le