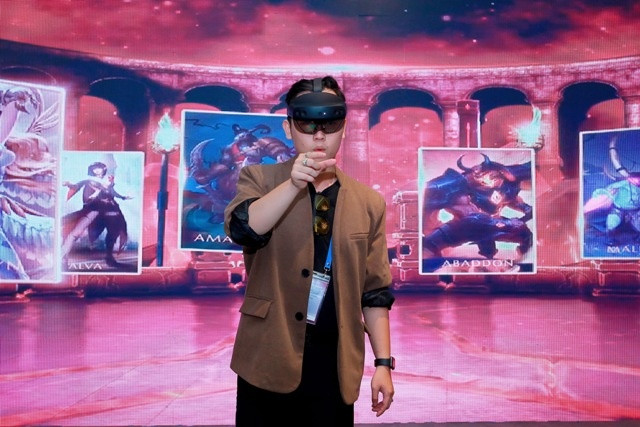 The analysis noted that the Vietnamese are entrepreneurial, creative, and young – 37 per cent are under 25 years of age. These traits help the country punch above its weight in shaping the future of the web and it has been one of the most active players in the Web3 space.
Its tech unicorn, Sky Mavis, popularised the "GameFi" (or play-to-earn) concept with its hit blockchain-focused game Axie Infinity. Vietnam also topped the 2021 Chainalysis Global Crypto Adoption Index, signalling the broad social acceptance of cryptocurrencies.
The Vietnamese government is putting guardrails in place for the digital age, including a flurry of regulatory reviews of digital-related laws in the next 1-2 years.
Besides digital regulations, a supportive startup environment will also be a key enabler. A Metaverse Village has been set up to facilitate the ecosystem for metaverse technologies including researchers, startups, funders, and other individuals.
There are key sectors which are expected to see major developments including gaming and education. Accordingly, with a high smartphone penetration rate, mobile gaming forms the largest segment and is growing exponentially. With the success of Sky Mavis, VNG, and the fast-growing base of mobile gamers in Southeast Asia, Vietnam could leverage these early advantages in designing user-centric experiences and applying the latest digital technologies to drive progress in the country's digital transformation.
Meanwhile, Vietnam has a fast-growing e-learning market. With a growing demand for skilled labour in the manufacturing and tech sectors, the government has set a goal to make online education available at 90 per cent of universities and 80 per cent of secondary schools and vocational training facilities by 2030. Metaverse applications in education could improve the effectiveness of such training.
"The embracing attitude of not just startups, but also by the broader population, of new web technologies and use cases puts the country firmly on its path to achieving its Make in Vietnam strategy and digital economy goals," said Do Danh Thanh, partner of Digital and Cyber Advisory Services at Deloitte Vietnam.
Source: VIR