MIC acts as cradle for digital tech firms to test their products
Minister of Information and Communications Nguyen Manh Hung stressed that MIC is the leading ministry in the Make-in-Vietnam campaign and serves as the cradle for technology firms to experiment with and develop products.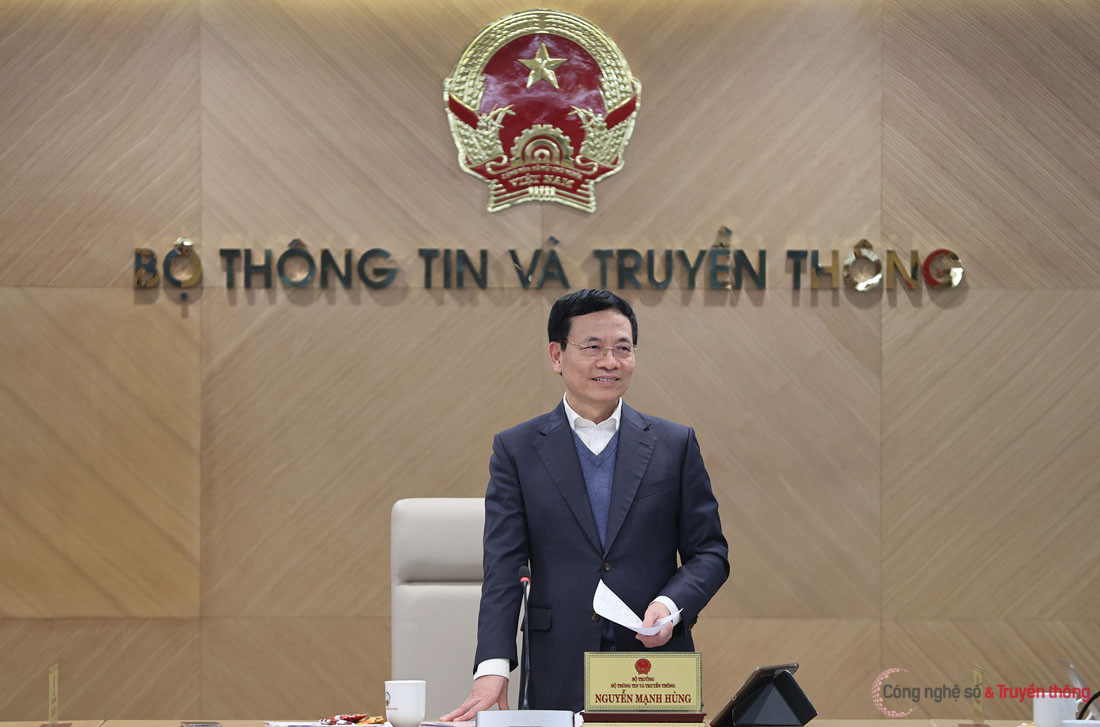 The Minister has worked with MIC's Information Center, which aims to define the role and development orientation of the center in the new period.
According to the center's director Do Cong Anh, the center's plans focus on three major tasks in 2023, namely comprehensive digital transformation at the center and ministry; digital transformation in communications at the ministry; and the development of services to increase workers' incomes.
Hoping that the information center will open a new page in its development history, Hung emphasized the 2-in-1 role of the center: as the agency responsible for MIC's digital transformation and the unit in charge of disseminating MIC's policies and operations.
The center will become the commander-in-chief of both communications and digital transformation.
At the meeting, problems that arose during the digital transformation process were addressed.
"Today, we need to agree on the new viewpoint that specifically designed systems, small systems for internal use of a ministry which is leading in digital transformation, must be better than foreign-made ones," Hung said. "There must be confidence in our systems and in Vietnam."
He said that some officers at state agencies don't use or rarely use technological systems in their work. He said the use of technological systems at work should be considered as a criterion to assess the abilities of officers.
Another problem mentioned at the meeting was the massive uncoordinated software development. Businesses must maintain a workforce that helps users deal with troubles.
Hung assigned Deputy Minister Nguyen Huy Dung to create a regulation and spread awareness about software development.
When there is new demand, in the first year or two, Vietnam will let technology firms develop systems on their own, but two months later, their products will be assessed and standardized. The best system will be chosen for shared use.
If this is done, companies will have enough revenue to maintain systems and the problems (developers not providing support, fixing errors or adjusting systems) will no longer occur.
Van Anh