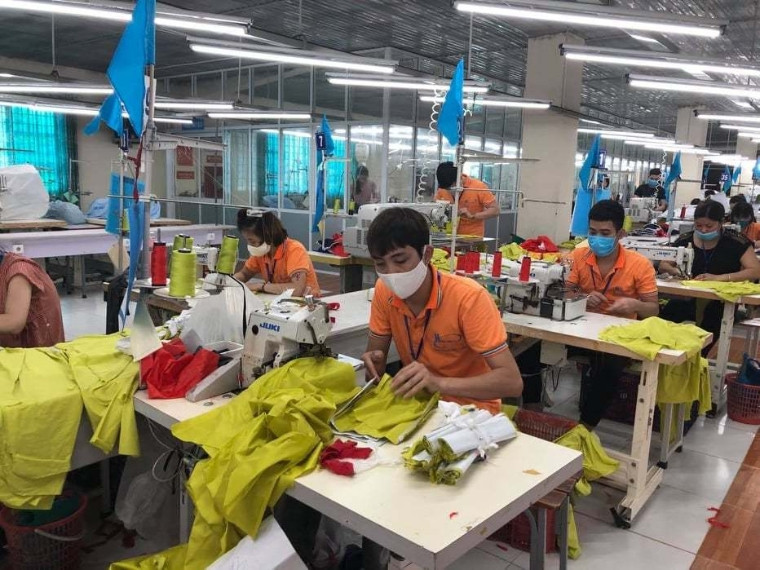 Le Dinh Quang from the Vietnam General Confederation of Labor said that minimum wages have increased by 7.4 percent over the last five years, and if Vietnam increases them once after two years, it will be a burden on enterprises.
Quang said many enterprises in the south cannot recruit workers because of low pay, which has resulted in a labor shortage.
"There are factors for minimum wage adjustments, including minimum living standards, consumer prices, and labor demand and supply," he said.
"The tardiness in raising minimum wages has caused uncertainties in labor relations. Many workers resigned in the first months of the year, mostly because of problems related to wages," he added.
Mai Duc Chinh, former Deputy head of the Vietnam General Confederation of Law, noted that the minimum wage increases were postponed over the last two years because of Covid-19, while daily living costs have been increasing.
At present, most enterprises offer wages which are just a bit higher than minimum wage, and pay allowances.
For example, the minimum wage for Zone 1 is now VND4.4 million a month. Enterprises just pay VND4.5 million in salary, and pay some kinds of allowances, including travel allowance, accommodation rent and service length, so that laborers have income of VND6-7 million a month.
However, the allowances are fixed and are difficult to adjust. To increase the income of laborers, it is necessary to raise minimum wages.
"Consumer prices have been increasing, especially petrol prices. Laborers' spending on healthcare services has also increased. If the minimum wages are not adjusted, workers won't be able to live," he said.
Meanwhile, Pham Minh Huan, former Chair of the National Wage Council, noted that laborers want to raise minimum wages to cover increasingly high expenses, but this still depends on the 'health' of businesses.
"The regional minimum wages have not increased over the last two years because of Covid-19 which caused enterprises to suspend their operation and laborers lose their jobs. The situation is serious," he said.
According to Huan, if the Government succeeds in curbing the inflation, and real incomes don't decrease, Vietnam should adjust the minimum wages by early next year.
Meanwhile, a representative of the Vietnam Chamber of Commerce and Industry (VCCI) said most business associations think that it would be better to adjust minimum wages on January 1 every year as usual, because enterprises mostly draw up their business plans and consider production costs at the beginning of the year.
Vu Diep