Muay Thai fighter Duy Nhat claims gold at World Games
Local fighter Nguyen Tran Duy Nhat bagged a gold medal in the men's 57kg Muay Thai event at the ongoing 11th World Games in Birmingham in the state of Alabama in the United States.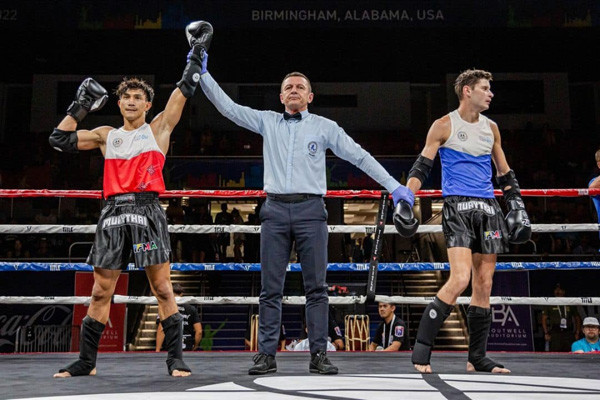 The victory comes after the Vietnamese martial artist faced Almaz Sarsembekov of Kazakhstan in the final on July 17.
Sarsembekov, 26, had won a bronze medal at the previous World Games back in 2017 in Poland and had been number one in this category in the world Muay Thai rankings.
Duy Nhat, 33, used all of his experience to dominate the first round 10-9. Sarsembekov then came back strongly in the following sets, but it was not enough for him to beat the Vietnamese fighter.
The final of the event therefore ended 29-28 in favour of Duy Nhat.
Most notably, Duy Nhat was the last Vietnamese representative in the ring after his country-fellow Duong Thuy Vi won a gold in the wushu event last week. It also marked the first time that the Vietnamese delegation has obtained two gold medals at the World Games.
The World Games is an international multi-sport event which features sports that are not contested in the Olympics.
The occasion takes place every four years and is usually held one year after the Summer Olympics.
The 11th edition of the World Games ran in the city of Birmingham in Alabama of the US from July 7 to July 17. This edition had originally planned for 2021, but was postponed until this year due to the impact of the COVID-19 pandemic.
Source: VOV