National forum on development of digital enterprises due on Dec. 8
A national forum aimed at fostering greater development among local digital enterprises is scheduled to get underway on December 8 at the National Convention Centre in Hanoi.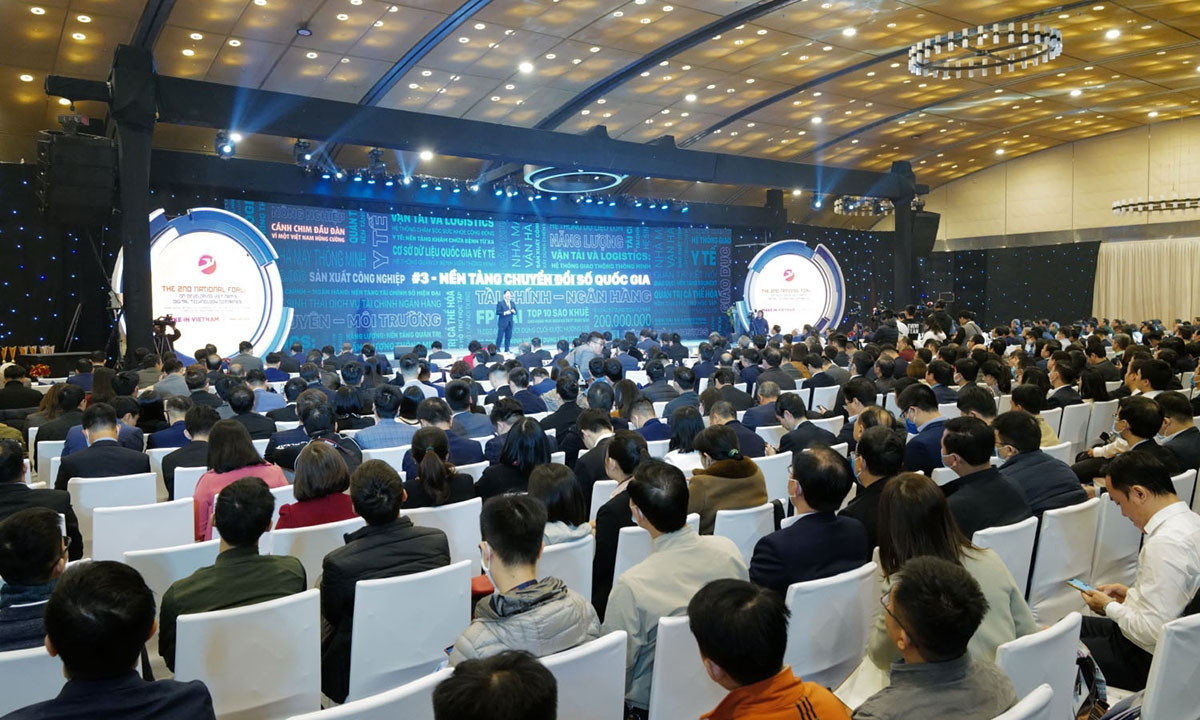 The forum, to be organised by the Ministry of Information and Communication, is set to attract roughly 1,000 delegates, including government leaders, representatives of relevant ministries, domestic and foreign experts and technology enterprises.
High on the agenda will be discussions about sustainable development of Vietnamese digital enterprises amid global challenges, national digital transformation, solutions for enhancing Vietnamese value in the global production value chain, as well as cooperation between local digital enterprises and BigTech which can bring Make in Vietnam products to the international market.
Speakers will be leaders of successful businesses operating in domestic and foreign markets, including Google, Samsung, and Mediatek.
Vietnam held the national forum for the first time in 2019, discussing the country's future prospects with the slogan "Make in Vietnam". It was thought that producing Vietnamese products instead of assembling them locally would help Vietnam escape the middle-income trap, according to economic experts.
Since the launch of the "Make in Vietnam" scheme, the number of digital businesses has increased considerably. In 2021 alone an estimated 5,600 new digital businesses were established, bringing the total to 64,000 nationwide, and Vietnam is expected to meet the target of developing 100,000 such enterprises by 2025.
Many digital enterprises have also made the switch to manufacturing Industry 4.0 technology products. The Ministry has announced a total of 34 "Make in Vietnam" digital platforms to date, with digital technology enterprises such as VNPT, Viettel, CMC, and FPT boasting significant potential and making great contributions to the overall development of the digital economy.