New generation of entrepreneurs emerges
In Vietnam, the 100 largest family businesses contribute up to 25% of the country's GDP, according to data from the Vietnam Chamber of Trade and Industry (VCCI). Succession has always been a great concern of previous generations.
Generational transition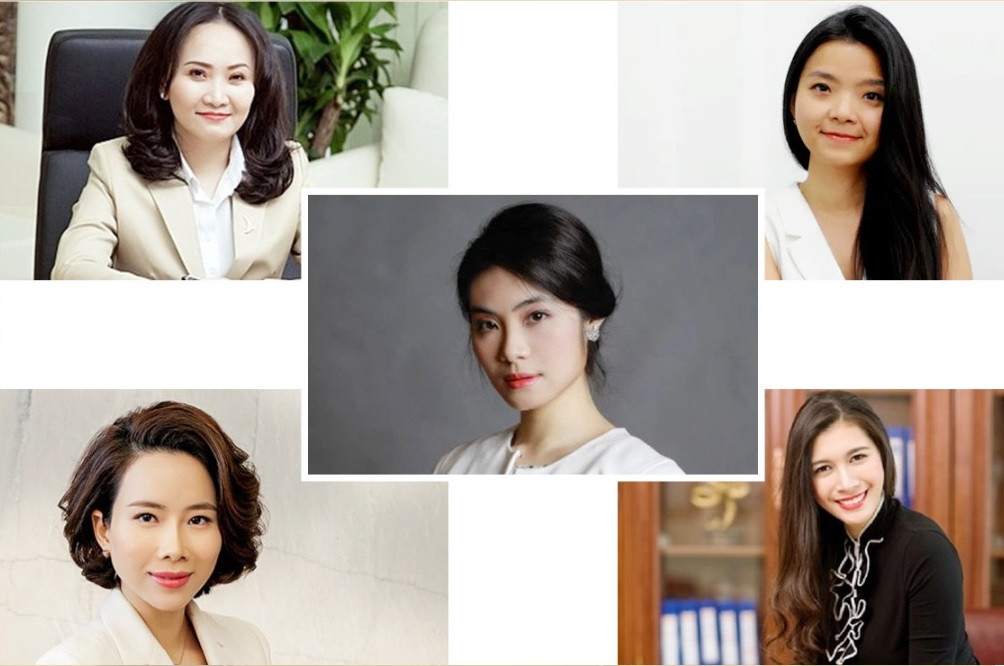 Phillip Nguyen is the third son of IPP Chairman Jonathan Hanh Nguyen. Joining IPP in 2015, Phillip has participated in many projects and held different positions.
When Covid-19 broke out, the group's travel and retail business faced difficulties. Phillip implemented a number of projects to cope with the volatile situation and worked with his father, Mr. Jonathan Hanh Nguyen, and other family members. "He was always a father before he was a businessman," said Phillip.
After two years of the pandemic, the group added two new investment portfolios, namely e-commerce and air transportation.
The pandemic has reduced the generation gap in Vietnam's big family businesses. Generations communicate, exchange more and help the NextGen (next generation) focus on the common goal of accelerating growth to ensure stable and sustainable business operations.
According to PwC's Vietnam Family Business Survey, 71% said that during the Covid-19 pandemic, family members talked more about business issues, which was significantly higher than the overall results (56%) and in the Asia-Pacific region (57%).
The next generation are actively involved in the family business, 66% work in the family business, and 29% hold leadership positions. This latter number will increase to 39% in the next five years.
They are even more interested in entrepreneurship. This is NextGen's chance to prove themselves by running business ventures under the auspices of their family. Business projects help family businesses innovate, and take advantage of financial support from the family.
In Vietnam, the 100 largest family businesses contribute up to 25% of the country's GDP, according to data from the Vietnam Chamber of Trade and Industry (VCCI). Succession has always been a great concern of previous generations.
PwC Vietnam believes that a great generation transition with the participation of the 2nd, 3rd and 4th generations (as major shareholders) will take place in the next five years in Vietnam.
Trained during the two years of the Covid-19 pandemic, the next generation is experiencing new realities and challenges such as the need to grow, transform and learn day by day. They must prepare to inherit the family business in the future.
Up to 58% of NextGen are well aware of career planning and the majority of them have been and are participating in the transition planning process. However, only 36% said they have prepared a complete career plan.
An important goal for the young generation is growth, with 53% saying this is the top priority. Of that number, 39% are directly and actively involved in business growth goals.
Ms. Tran Uyen Phuong, the daughter of Mr. Tran Quy Thanh, said that inheritance is not merely a transfer from father to daughter. The key to implementing effective succession is to change the organizational structure of the family business. That's when a new generation of management commits to preserving the family's values ​​and vision, while driving the business forward.
Nguyen Ngoc My, CEO of Alphanam Real Estate Joint Stock Company, said the generational transfer process is of great significance to every family business. If the next generation is not well-prepared and well-trained, generational transition could be disrupted.
Technology is key
Ms. Dinh Thi Quynh Van, General Director of PwC Vietnam, said that although transition has never been an easy process, especially in a volatile time like now, family businesses have an opportunity to reimagine success. To ensure sustainable growth, NextGen must become visionary leaders.
To break through after the pandemic, the next generation believes that technology is the key to success. The next generation is more interested in applying new technologies, enhancing digital skills, investing in research and development (R&D), and focusing on cybersecurity.
This is a positive sign, showing that businesses need to change and innovate with technology to adapt to the future.
The Global Family Business Survey 2021 also shows that increasing the use of new technologies while improving the digital capabilities of businesses are among the top five priorities over the next two years.
This shows that businesses have made digital investments for the future.
Businesses with high digital capabilities achieved positive results such as better business performance before, during and after the pandemic, and a better ability to access timely and accurate information for decision making.
Information is also communicated more transparently among family members. In particular, these businesses also have a higher priority on sustainable development.

The results of the Global CEO Survey show that nearly half of business leaders plan to raise 10% or more for long-term investment in digital transformation.
According to PwC Vietnam, one of the main challenges in the digital transformation journey of family businesses is the lack of digital capabilities.
An enterprise's digital capabilities are not just hardware, but a combination of many other capabilities such as data collection and management processes, the ability to analyze and deliver data-driven solutions, and the ability to have security features.
Family businesses need to leverage the next generation and recruit talents to be important change agents in the organization. This is a young generation that can understand technological advances, and is able to take full advantage of the opportunities that technology brings.
With many expectations, the next generation along with technology will help domestic businesses prosper, contributing to future growth.
According to Cisco, the digitalization of SMEs in Vietnam could contribute from US$24-30 billion to GDP in 2024 and help the post-Covid-19 economic recovery.
Luong Bang