Nghe An to spend more than $800,000 on elephant conservation

The central province of Nghe An will spend VND19 billion (US$818,000) on elephant conservation by 2025, a conference heard on Monday.
Nghe An struggles to deal with wild elephant preservation
Nghe An residents in conflict with wild elephants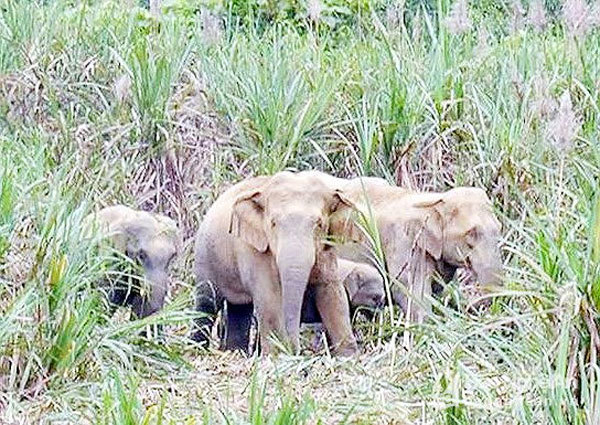 Authorities hope erecting structures to prevent elephants from destroying the crops of local residents will reduce animosity and prevent the hunting of endangered elephants. — Photo baonghean.vn
Speaking at the conference, vice chairman of Nghe An Province's People's Committee Dinh Viet Hong requested Pu Mat National Park complete a conservation plan for the 2020-25 period and submit it to the provincial authority for approval.
Relevant agencies were asked to consider allocating funds to support people whose crops were damaged by wild elephants, as well as for the task force established to protect the elephants. Localities must also educate residents to reduce conflicts with elephants that could lead to hunting.
Vietnam has the lowest number of Asian elephants left among 13 countries the species calls home. They are threatened with extinction.
According to the Viet Nam Administration of Forestry, the elephant population totalled just 100 to 130 individuals last year. The species is listed by the Viet Nam Red Book, meaning it is a priority for urgent protection.
In 2013, the Government has approved a conservation project lasting until 2020 and costing VND280 billion ($12 million). Under the project, which was set up by the Ministry of Agriculture and Rural Development, Nghe An, Dak Lak and Dong Nai have become centres of elephant conservation.
The scheme aims to protect wild and working elephants and their habitats.
There are only about 13 elephants in Nghe An Province, located in Pu Mat National Park and the buffer zone of Pu Huong Nature Reserve.
To protect the animals, provincial authorities have accepted an emergency project on elephant herd conservation in Nghe An until 2020. Forest patrol roads and rest stations as well as fences made of stones have been erected to prevent elephants from destroying the crops and houses of local people.
Thanks to the measures, there has been no hunting of elephants in the locality and two new elephants have been born in the national park.
Participants at the conference agreed that despite the encouraging results, stricter measures should be adopted to protect the elephants from extinction.
They also suggested compensation should be given to people whose crops were destroyed by elephants and allowances should be provided to those involved in the conservation work.
VNS