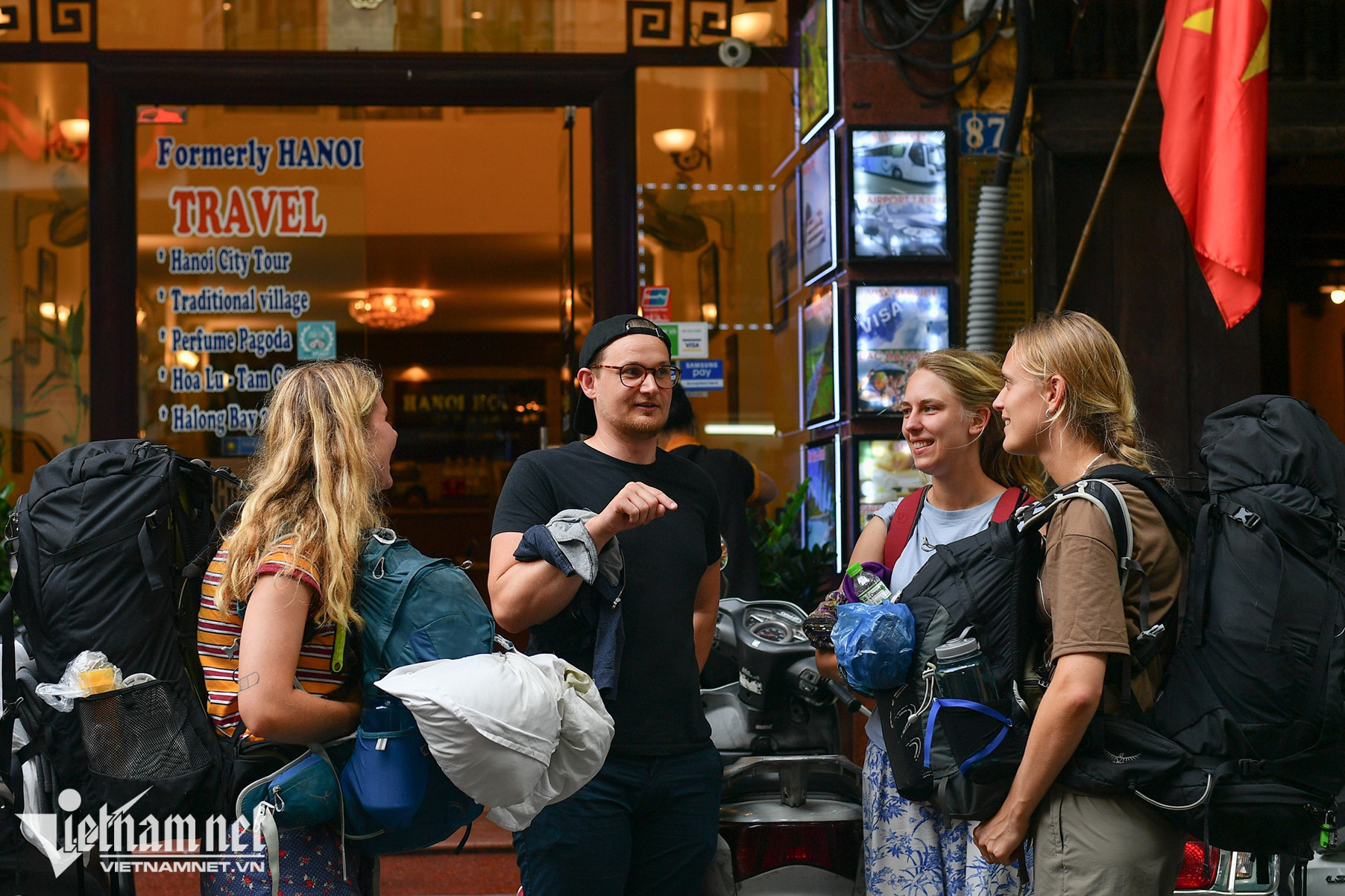 Mr. Huynh Van Son, director of the Saigon Sea Star Company, says that when his company opened a night market in Phu Quoc, Vietnam's largest island in the southern province of Kien Giang, local residents reacted very strongly. But gradually, they realized the great benefits and changed their attitude.
In 2019, Phu Quoc night market attracted an average of 3,500 visitors/night, spending 150 USD/person on average. The night market brought in more than 10 billion VND ($435,000) for Phu Quoc every day.
The value of real estate and services around the night market within a radius of 1km increased by 300%. Small businesses and local people also benefited greatly from the night market. "This is a gold mine," said Son.
Chairman of the Board of Directors of the Vietravel Holdings, Mr. Nguyen Quoc Ky, said that with the strong development of tourism and hotel real estate, Vietnam has a surplus of tourist accommodations and lacks places to play. He affirmed that tourists' spending at night is significant, accounting for about 70% of the total spending.
"We currently lack cultural activities at night. Meanwhile, cuisine is the strength of Vietnam's tourism, and tourists are willing to spend a lot of money but we have not exploited this potential fully," Ky said.
The Vietnamese Government issued Decision No. 1129/QD-TTg approving the project of developing night economy in Vietnam in July 2020, which allows some places to offer night services from 2pm until 6am the next day.
In some big cities in Vietnam such as Hanoi, Ho Chi Minh City, and Da Nang, night-economy activities are quite popular, including services for tourists that are provided through night markets, night food streets, 24-hour convenience store chains, pedestrian streets or typical entertainment streets like Ta Hien Street in Hanoi, Bui Vien and Nguyen Hue roads in HCM City, or Ba Na Hills in Da Nang.
Ho Chi Minh City especially focuses on developing the night economy. The municipal Department of Transport has submitted a project to organize many pedestrian streets in the city center in 2022-2025, such as the International Square Roundabout area, Pham Ngoc Thach, Cong Xa Paris, Le Loi, Phan Chu Trinh, Phan Boi Chau, and Dong Khoi.
In Hanoi, according to the Hanoi Department of Tourism, night activities will be held in three key areas, including the Old Quarter - Hoan Kiem Lake, Trinh Cong Son pedestrian street in Tay Ho district and Son Tay pedestrian street in Son Tay district.
To diversify tourism products, Quang Ninh province also puts into operation new tourism products such as the "Night Cruise Street" with 175 tourist boats operating in the Ha Long Bay in the evening. Night tourism in Quang Ninh develops mainly in Ha Long and Mong Cai cities.
The central city of Da Nang has urgently implemented the project of developing night economy in three phases. Accordingly, in phase 1 (2021-2022), Da Nang piloted some activities such as the program "Da Nang at night", opening An Thuong tourist street and the route for pedestrians Bach Dang - Nguyen Van Troi Bridge - Tran Hung Dao. The city also encouraged a number of major tourist areas to organize night-time sightseeing and entertainment activities.
In many other provinces and cities, developing the night economy has been identified as a priority and a new driving force to stimulate tourism demand and boost the local economy after the Covid-19 pandemic, such as Hai Phong, Kien Giang, Da Lat, Thua Thien - Hue, Can Tho and others.
Statistics from the Ministry of Planning and Investment show that Vietnam has about 20 night markets, and about 1,000 convenience stores operating 24 hours a day, mainly in Hanoi and Ho Chi Minh City.
Mechanism for the night economy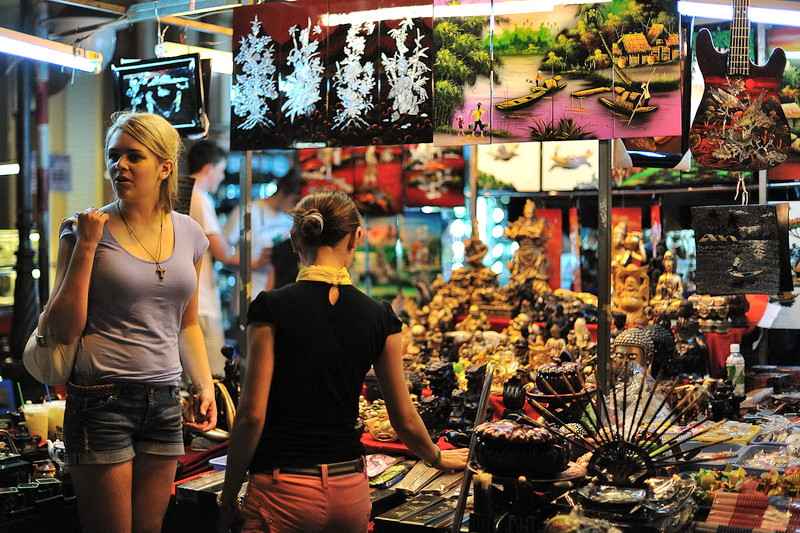 According to a research work by lecturers of the Hanoi National University, most countries share the same view that the night-time economy is part of the economy. A thriving night-time economy encompasses vibrant activities ranging from bars, restaurants, music festivals, theatres, performances, cinemas, nightclubs and sporting events, activities that attract a large number of tourists and business people, creating more jobs and promoting the economic development of cities and countries.
The night economy makes an outstanding contribution to GDP and national budget in developed countries. This type of economy has created about 1.3 million jobs in the UK, 1.1 million jobs in Australia, 3.5 million jobs in France, 300,000 jobs in New York (USA).
In Southeast Asia, Thailand has well developed the night economy based on events, parties, and nightclubs, attracting a large number of international tourists. In 2017, according to data from the World Tourism Organization (UNWTO), international visitors to Thailand spent the fourth most in the world, after the United States, France and Spain, with about 57 billion USD.
In China, it is estimated that in 2020, the night economy market reached 2.4 trillion USD, mainly based on the strong growth of shopping services, online entertainment, and digital content.
Mr. Huynh Van Son suggested that Vietnam should have a clear legal framework, mechanisms and policies to support investment in the night time economy.
Mr. Pham Ngoc Thuy - Director of the Department of Tourism of Quang Ninh Province – said that like others provinces, while developing night-time services, Quang Ninh also encounters problems of noise pollution, conflicts between groups of guests; lack of human resources for night services, and limited traffic infrastructure at night.
Meanwhile, Hanoi authorities face some difficulties in managing night service activities, such as a lack of human resources, lack of mechanism to encourage households to expand their business activities, lack of plannings of night services, and synchronous infrastructure consistency in policy, said Director of the Hanoi Department of Tourism Dang Huong Giang.
Ha Yen