Only in Vietnam: Shrimp-chip straws, dragon-fruit noodles
VietNamNet sums up the "odd news" in Vietnam last week.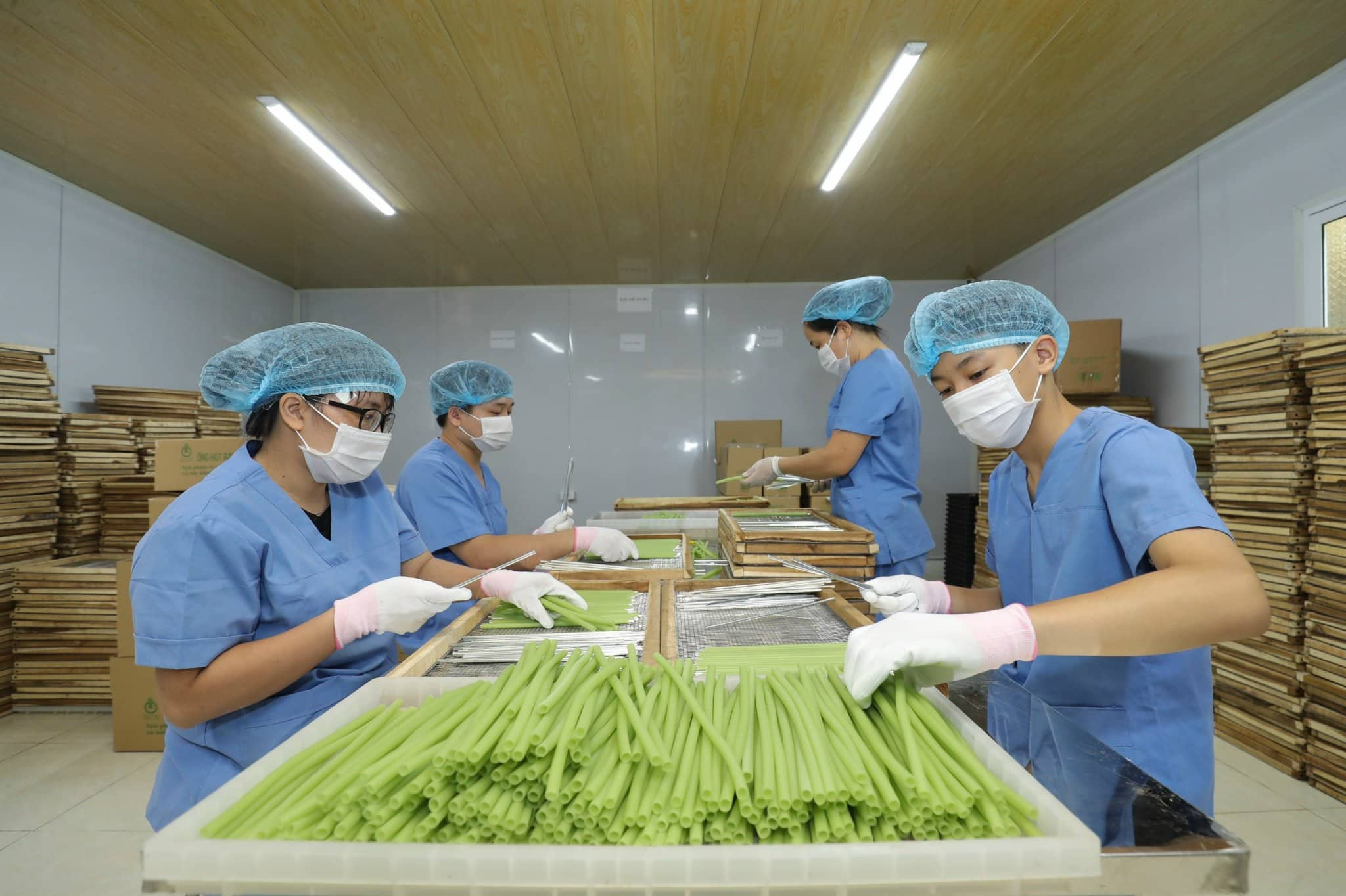 Unique products: many original products were displayed at the trade fair of local specialties held in Hanoi last week. Among the favorite items were a kind of straw that can be fried as shrimp-chips, custard-apple tea, and dragon-fruit noodles.
Pumpkin noodles: Pumpkins imported to Vietnam are grown mostly in Da Lat of Lam Dong province. The special pumpkin is offered on online markets, though they are expensive – hundreds of thousands of VND per kilogram. If boiling the pumpkin for several minutes and then putting it into cold water, the flesh turns into fiber. The fiber is used to make many delicious dishes, including noodles.
Fishermen find ambergris at sea: Tran Quan in Thuan An ward of Hue City said that while fishing in Quang Tri waters, fishermen on his boat discovered a white block floating on the surface, which was thought to be ambergris, weighing 3 kilograms. It is believed to have a commercial value of VND300 million per kilogram.
Decorating with salix branches: While fruit-laden branches with red and yellow colors are chosen for autumn, dry branches are more favored for autumn and Christmas. At present, salix branches, naturally curly, easily bent, are a choice of many women. The price is reasonable, just VND200,000 for a bunch. Salix brings a European style to a room.
Hanh Nguyen