Quang Hai set for move to French second division
Vietnamese midfielder Nguyen Quang Hai has signed a contract with a League 2 FC and is set to undergo medical check-ups in the coming days, according to a representative of the Vietnamese star.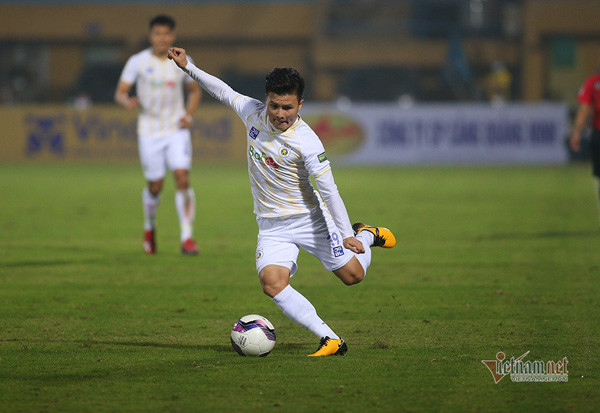 Nguyen Dac Van, who represents Quang Hai, did not disclose the club but said the contract with the French club would only take effect once the midfielder passes the medical check-ups.
Van also revealed that Quang Hai would wear the number 19 shirt in his new French club.
French media outlets reported that several teams, including Nantes in Ligue 1, had eyed the Vietnamese player. However, other sources believe that Quang Hai would instead join a French club in Ligue 2, with potential names including Paris FC, Metz FC, Pau FC, Bastia FC, Rodez FC, Nimes FC, and Grenoble FC.
Several publications strongly believe that Quang Hai will undergo medical check-ups at Nimes FC and play for the new team during the 2022 to 2023 season.
Quang Hai had previously come to a basic agreement with Austrian club LASK in April, but the deal fell through when he and his agent went to Austria for further talks.
Quang Hai rose to prominence after a highly successful six-year stint at Hanoi FC. In 2018 he won the Vietnam Golden Ball for his excellent performances at the AFF (ASEAN Football Federation) Championship Cup and the AFC (Asian Football Confederation) U23 Championship.
He also helped Vietnam win the 2018 AFF Cup and 2019 SEA Games, in addition to advancing to the final round of 2023 World Cup qualifiers.
Source: VOV