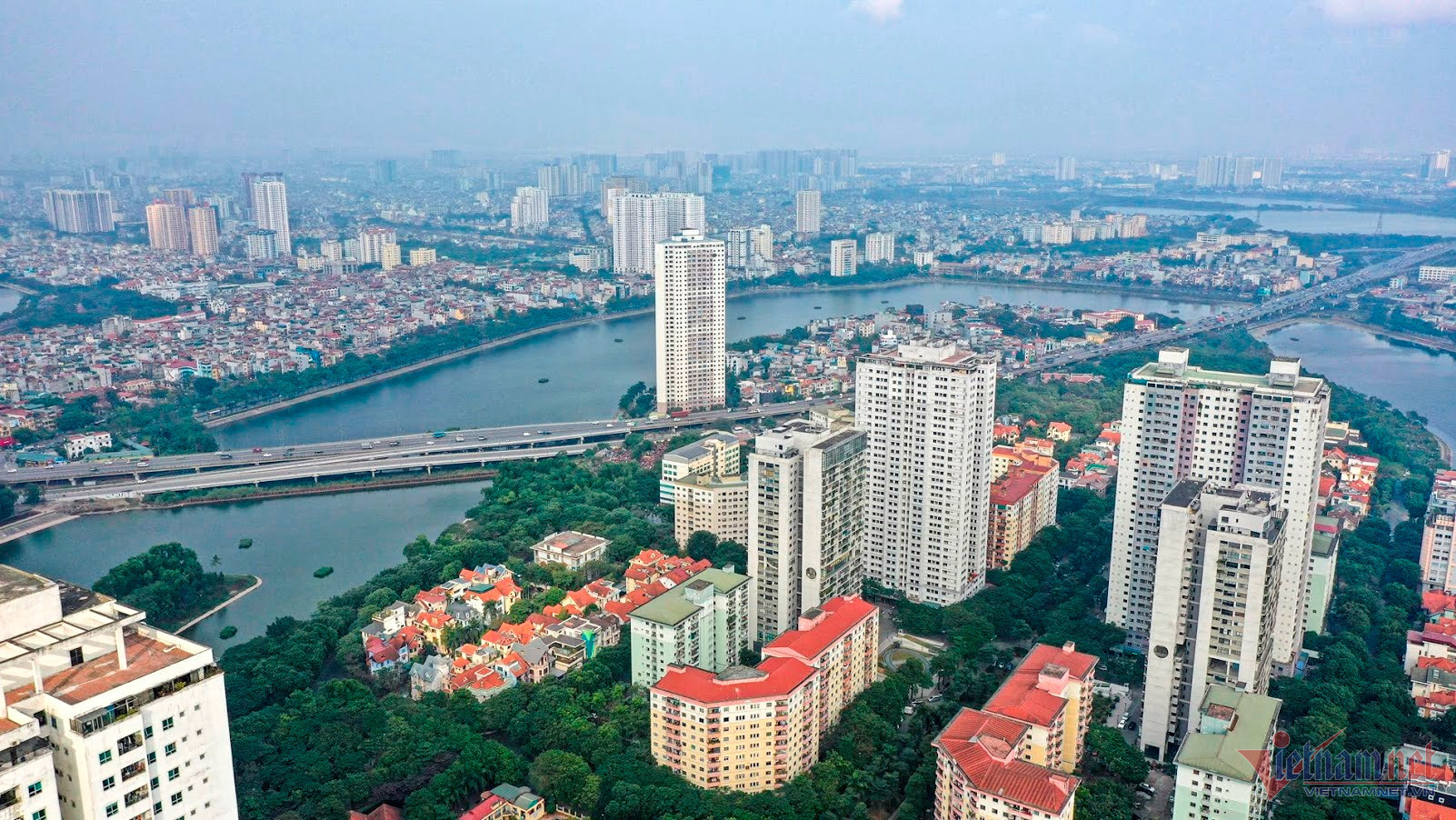 The Foreign Investment Agency (FIA) under the Ministry of Planning and Investment (MPI) reported that as of May 20, 2023 total FDI capital, including newly registered capital, additional investment capital and foreign capital contributed to existing enterprises had reached $10.86 billion, a 7.3 percent decrease compared with the same period last year.
Real estate was in the third position among the business fields that received the biggest investment capital with $1.16 billion, accounting for 11 percent of total registered capital, a 61 percent decrease compared with the same period last year ($3 billion).
Meanwhile, the finance and banking sector has jumped to the second position.
Regarding business registration, the General Statistics Office (GSO) reported that in the first five months of 2023, as many as 1,744 real estate firms were established, a decrease of 61.4 percent.
Meanwhile, 554 enterprises were dissolved, up 30.4 percent. In the construction sector, 6,745 businesses were set up, down 5.7 percent, while 571 were dissolved, up 2.8 percent.
According to the Vietnam Realtor Association, more trading floors had to shut down or temporarily stop operation in the first quarter and thousands of workers were laid off.
It is estimated that the number of employed brokers is just 30-40 percent of the first period in 2022.
The Ministry of Construction (MOC) confirmed that some real estate groups are facing challenges and have had to change business strategies. They have restructured debts, reshuffled business activities, scaled down business, streamlined their apparatus and cut the labor force.
Many real estate firms have stopped implementing new projects and issuing shares to increase chartered capital, and delayed IPO plans. Some of them have cut down 50 percent of their staff to cope with current difficulties.
The government has told relevant agencies to remove obstacles and develop the real estate market in a safe, healthy and sustainable manner.
The MOC was asked to reconsider, amend and supplement the Housing Law and Real Estate Business Law 2014, and joined the MPI to guide local governments to remove obstacles in drawing and approving development plans.
The Ministry of Natural Resources and the Environment will submit to the government a draft decree on land valuation methods and land price frame adjustments for issuance prior to June 30.
Hong Khanh