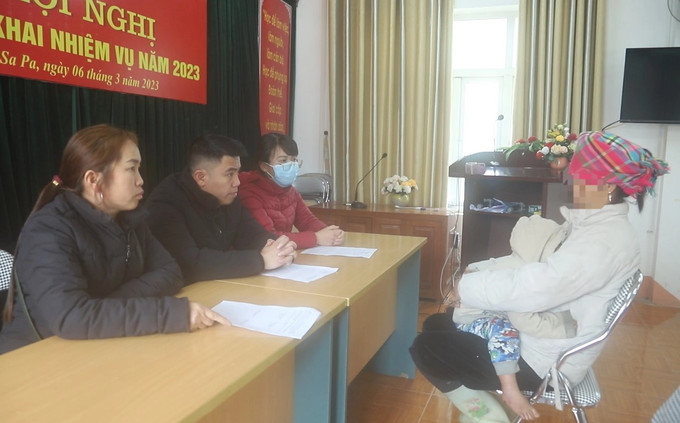 Lu Thi May (right) is fined VND22 million for forcing her two small children to sell products to tourists Sapa Town.
According to a report from Sapa Town People's Committee, as local police arrived at Thach Son Street at 9.14 pm on March 11 to stop some vendors from harassing a group of tourists, they found two small children among them. Thao Thi, 10, and her three-year-old brother Thao Minh were trying to sell key rings to tourists. As they didn't have any guardian with them at that time, police took them to their station.
Through investigations, police summoned their mother, Lu Thi May, 28, from San 2 Village, Hoang Lien Commune. The woman admitted that she has often asked her two children to sell things in Sapa during weekends since 2020.
Lu Thi May was fined VND22 million.

Although local authorities in Sapa have taken various measures to curb children from hawking products, the situation remains rampant in this famous tourist destination. Many children are being abused by their relatives who take unfair advantage of them and exploit their labour to earn money, adversely affecting Sapa's tourism.

Visitors are recommended not to contact, buy goods from or give money to child hawkers so that they return home for playing or studying.
Source: Dtinews