Rubbish has piled up in many districts in Hanoi after people living near Nam Son Dumping site protested against the site's activities.

Hanoi produces thousands of tonnes of rubbish each day and the rubbish carts and trucks are always overloaded. The rubbish carts along the streets had to be covered up to contain the smell. Most of the rubbish is dumped at the intersections.

"The rubbish piled up since 6am-7am and became higher and higher in the afternoon. It makes our work harder, especially when the smell becomes so bad during summer," said a sanitary employee on Bach Dang Street.

Trieu Tuan Duc, director of Hanoi Urban Environment Company's Nam Son branch, said since July 1, the people in Hong Ky and Nam Son communes, Soc Son District, had blocked the road to prevent the trucks from going to the waste treatment complex.

According to the locals, they were upset that Hanoi authorities were slow with ground clearance work. They have been looking to relocate but still have to live with the foul smell of the rubbish. Their houses are only 500 metres away from Nam Son dumping site.

In early 2019, they also blocked the trucks to protest. When the authorities promised to speed up the relocation work, they returned to their home but nothing has been changed.

Some photos of the rubbish piled up on Hanoi streets: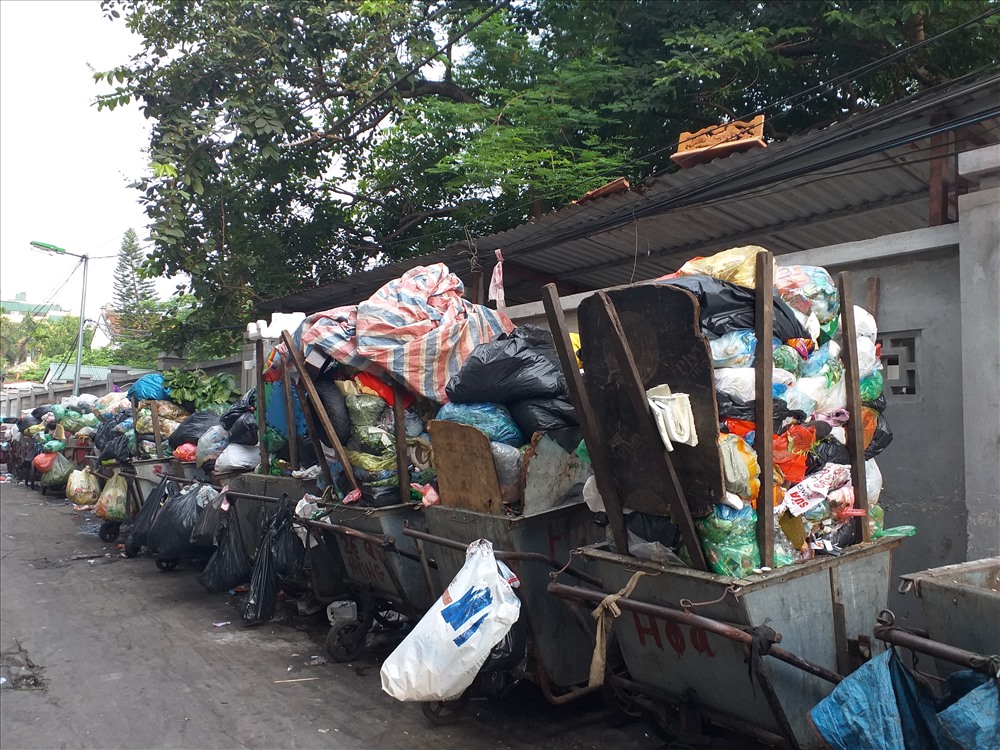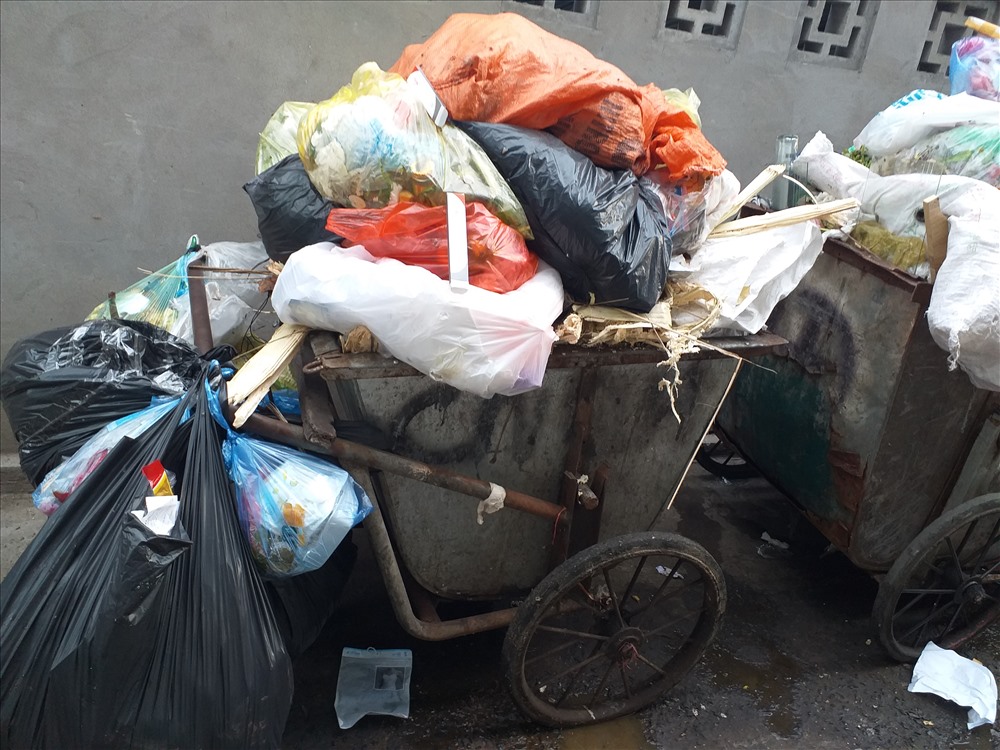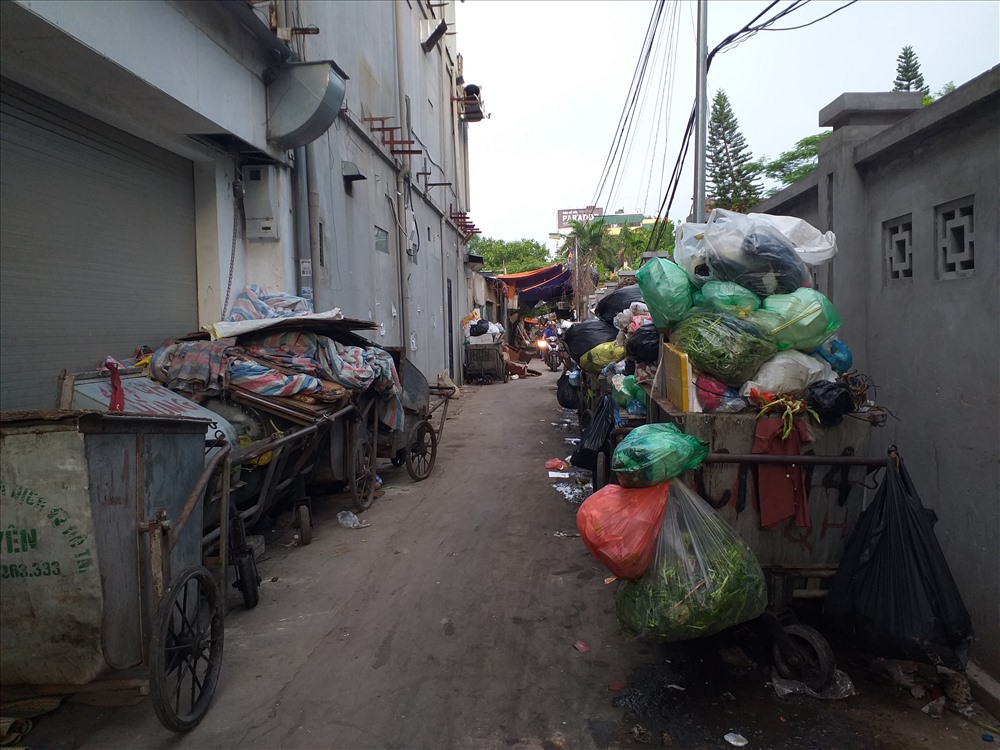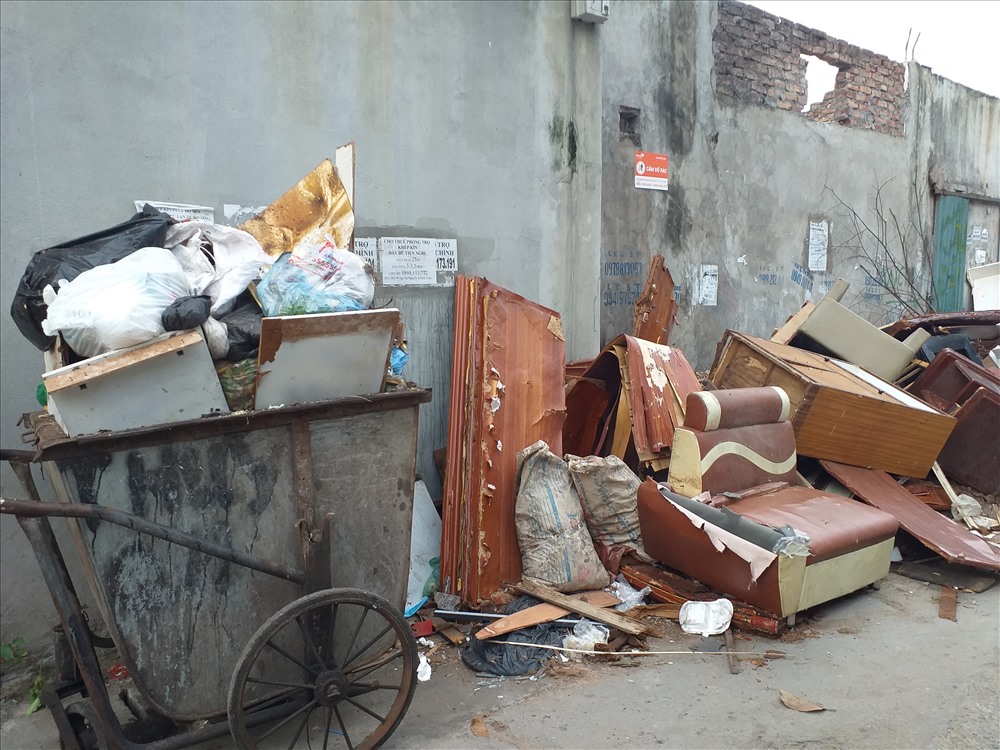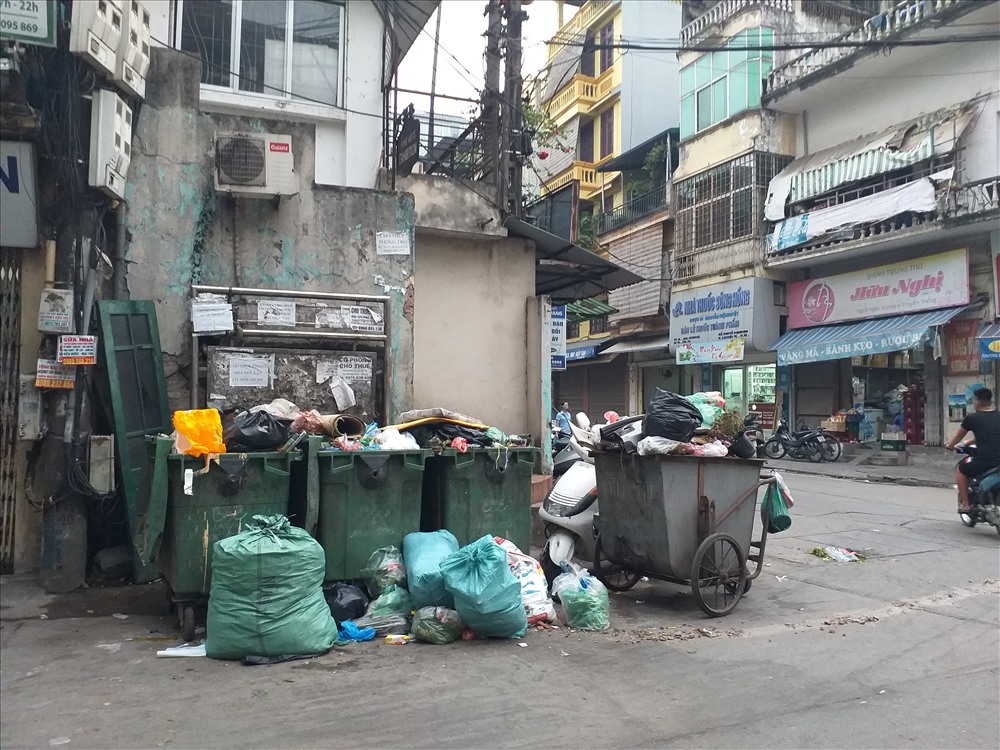 Rubbish piled up on the streets
Lao Dong/Dtinews