The World Health Organization (WHO)'s findings have shown that air pollution is responsible for approximately 60,000 deaths in Vietnam.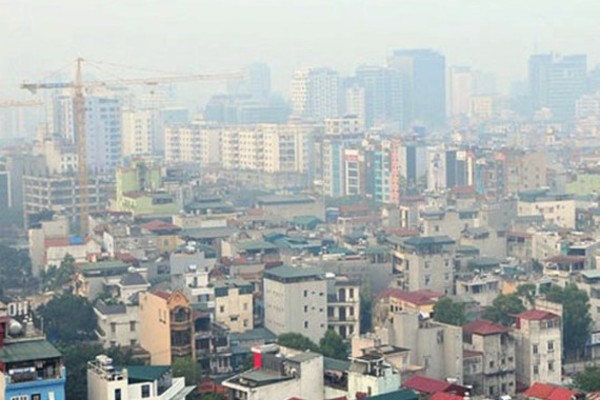 Air pollution in Hanoi is responsible for deaths (Photo: SGGP)
Air pollution levels especially level of particulate matter with 2.5 micrometers (PM 2.5) in the air remain dangerously high in Hanoi and big cities of the Southeast Asian country causing concerns.
Air pollution not only threatens people's health but also is culprit for thousand deaths.
The air quality index of Hanoi on yesterday morning was recorded at 132 while it was 160, 154, 151 and 142 in streets Minh Khai, Hang Dau, Pham Van Dong and Thanh Cong, which is defined "unhealthy" for some sensitive groups.
According to Vietnamese Ministry of Health, readings below 50 are considered safe, while anything is from 51 to 100 is unsafe for sensitive people including those suffering asthma and breathing problems and reading from 201 to 300 is considered hazardous.
Worse, level of particulate matter with 2.5 micrometers (PM 2.5) in the air remain high. PM 2.5 contains chemical substances, which pose the greatest risks to human health.
The WHO estimates show that 9 out of 10 people in the world breathe air containing high levels of pollutants.
Averagely, ambient (outdoor) air pollution leads to 4.2 million premature deaths worldwide and most of the cases are in lower-middle, and low income nations.
WHO estimated that improving air quality can curb around 12.5 percent of death toll attributed to air pollution globally. SGGP
Uyen Phuong

Air pollution in Hanoi has risen to serious levels over the past two days.  

Post-harvest straw burning at Hanoi's suburban areas has worsened the air pollution in the city which has reached alarming levels in recent days.