The southern province of Hau Giang is battling with waste disposal as existing landfills are overloaded, while its waste treatment project implementation has remained at a standstill.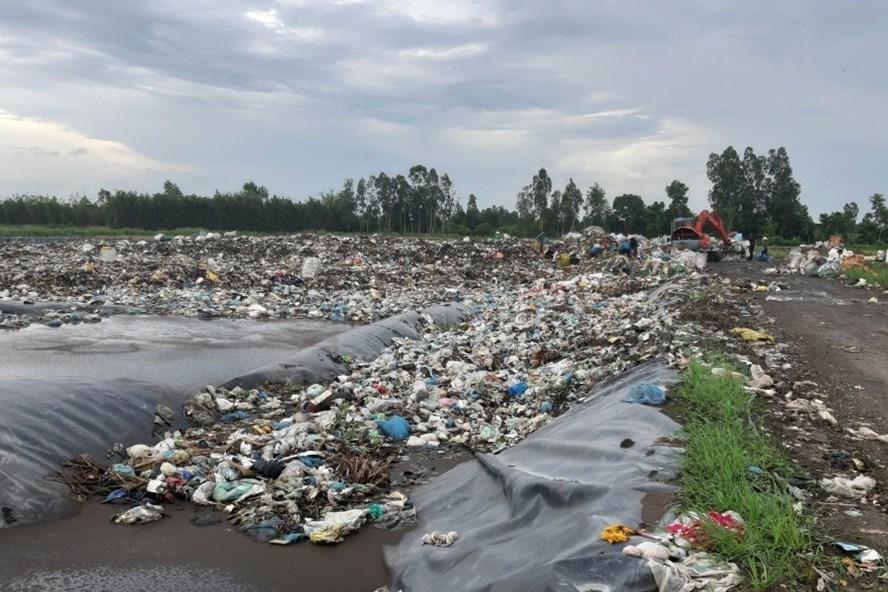 Hau Giang's dumping sites face overload
In 2013, Tan Long dumping site located at Phung Hiep District was closed following strong opposition from local residents against environmental problems it had brought about. This has pressured the province's shortage of dumping grounds. 
According to Hau Giang Water Supply and Sewerage - Projects Urban Joint Stock Company, the province sees around 200 tonnes of rubbish dumped each day on average. The waste is transported to landfill sites at Kinh Cung in Phung Hiep District, Long My in Long My Town and Tan Tien in Vi Thanh City.
However, all of the three dumping groups have become overburdening.
In 2016, Hau Giang planned to shut down of Tan Tien landfill due to environmental concerns, but has remained open due to the lack of alternatives. The litter has piled up to 20 metres high there.
Long My dumping ground which has been expanded by 3,000 square metres is also in the same boat.
In 2016, local authorities agreed on Greenity Hau Giang Ltd. Co.'s waste to power plant project covering 23 hectares.
But, to date, the project has been around 15 months behind schedule.
Dang Xuan Truong, head of the project management board, said that the project has not yet been added into the national energy development planning, which has affected the pace.
At present, the project's first phase is underway with the construction of a 5-hectare temporary landfill. In the next stages, the waste to power plant will be built.
Lao Dong/Dtinews