Every technological product has its life cycle…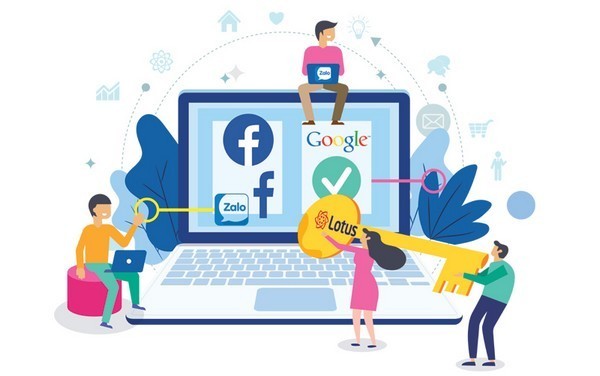 From Myspace to Facebook
When Myspace was launched in 2003, the social network quickly attracted 1 million and then 25 million users in the next two years to become the dominant platform worldwide. There were over 100 million users a month in its golden days.
At that time, on the Harvard University campus, another social network created by students also made its debut. Just several years later, the entire world knew Facebook and Mark Zuckerberg, while Myspace fell into oblivion.
Facebook brings opportunities to connect with anyone on the planet. However, it has also become a place from which fake news, conspiracy theories, piracy, and hostile language are disseminated.
Facebook sets up its rules called community standards. It has the right to change the rules and redefine the standards for social media that might go against basic ethical values.
However, what Facebook has been doing in recent years is trying to collect as much information from users as possible to serve the sale of ads. Meanwhile, privacy, according to Facebook's founder, is no longer a social norm.
Users in general have become accustomed to the fact that privacy becomes something easily compromised in the internet environment. However, only when scandals like Cambridge Analytica were discovered did the importance of personal information protection receive appropriate attention.
Facebook is facing uncertainties as Apple has changed its policy on warning about users' data collection on iOS products. Apple itself is facing a privacy lawsuit in Europe, based on new EU rules.
Millions of users are quietly leaving Facebook for smaller networks, called alt-techs. MeWe, Uhive, Stallios and Social are setting new standards for social networks.
Vietnamese social networks
The Vietnamese social networks developed recently such as Lotus and Gapo have attracted users thanks to policies on complying with the laws, respecting users, and controlling bad content.
But Tik Tok has emerged as an alternative candidate to Facebook. In Vietnam, there are about 12 million Tik Tok users, and most of them belong to Z Gen, or those born between 1996 and 2005.
The four distinctive features of local Vietnamese social networks are:
First, they act as platforms, so they will share revenue with users.
Second, they use 'filtration' tools, so they are 'clean'.
Third, they make their algorithms public.
Fourth, they allow development of some platforms based on the parent platforms in order to develop small communities with special cultural features. 
Hai Dang
Vietnamese people are shopping on social networks more than on e-commerce websites. The payment methods for goods exchanged on the social networks, however, remains very 'primitive'.

Vietnamese sellers have found many methods to advertise and sell goods via Facebook, and they are trying to lure buyers by showing naked chest images, with low cut tops, at livestreams.