Sky Mavis, the parent company of blockchain-based game Axie Infinity, closed their funding round at US$1.5 million led by Animoca Brands with participation from Hashed, Pangea Blockchain Fund, ConsenSys, and 500 Startups.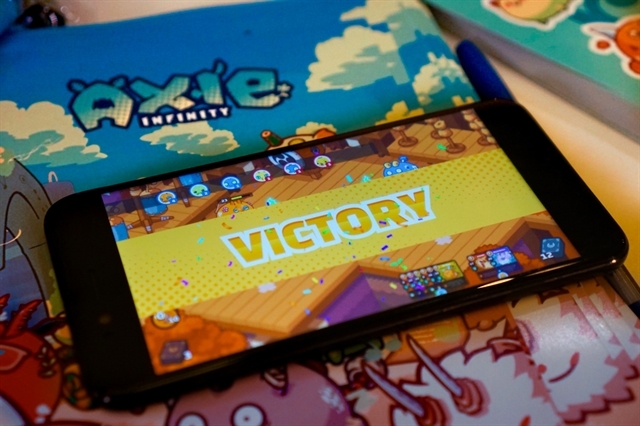 A sneak peek at Axie Infinity mobile app. — File Photo
The fund will be used to accelerate the development of the blockchain-based game Axie Infinity universe, a digital pet universe where players battle, raise and trade cute creatures called Axies. 
The company will also be building technology required to create fun and practical blockchain-based applications for users in the real world.
Axie Infinity is one of the highest-grossing blockchain games of all time according to decentralised app ranking services DappRadar.com and Dapp.com.
Since launching in May last year, the company has released two games (Breeding and Idle Battles) in the Axie universe, currently having $1.1 million in digital asset sales and $1.8 million in gross merchandise volume traded on its marketplace.
"I am proud of Axie Infinity team and community. This is what blockchain development is all about, a small team from Việt Nam being able to attract funding from some of the top investors in the space," said Vietnamese lead founder Trung Nguyen.
"We now have the resources to take the Axie vision to people in the real world. We are fully focused and locked in on the mobile app launch right now," he said.
With the funding, Axie Infinity now has more resources to expand the team and deliver new features at an expedited rate. The company is set to launch its mobile application in the first half of 2020, which will introduce 'play to earn' to a new wave of blockchain users through beautiful, competitive, and immersive gameplay. — VNS

Nguyen Viet Dung, director of HCM City's Department of Science and Technology, talks about the development of start-ups in the country and HCM City.

In the absence of suitable legal framework, Vietnamese start-ups are struggling to secure much-needed capital while investment funds have difficulties navigating the country's numerous regulatory barriers, said fund managers and policy researchers.