Vietnamese authorities have started many plans and programmes in order to reduce ocean plastic waste.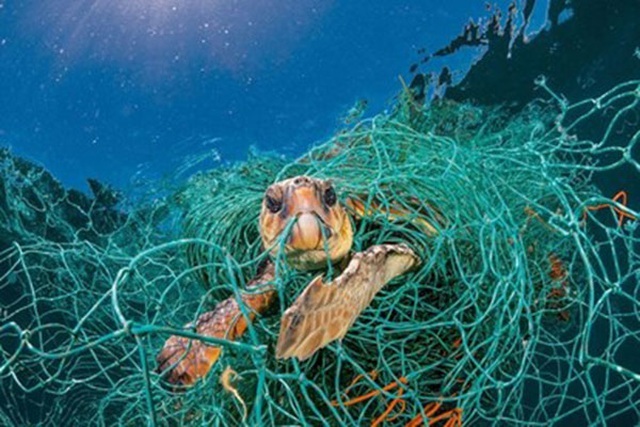 Illustrative image
Ocean plastic pollution is one of the most serious and urgent problems as 80% of the plastics found at sea came from the land. Vietnam is the fourth most polluting country in the world in terms of ocean plastic waste. About 0.28 to 0.73 million tonnes of plastic waste was discharged to the sea from Vietnam every year.
Marine protected areas are the hardest hit. The authorities have issued several documents to deal with the problems and many coastal provinces and cities have added ocean plastic waste problem into local socio-economic development plans. As of now, Vietnam still lacks any exact data or research about ocean plastic waste.
This would be a huge challenge for Vietnam to change public habits about how to use plastic products and provide sufficient waste treatment. Several efforts have proved to achieve only minimal results. The government has also set the goal to actively prevent and reduce the amount of ocean plastic waste in Resolution 36 about sustainably developing Vietnam's marine economy to 2030 with a view to 2045.
Prime Minister Nguyen Xuan Phuc has issued a national action plan on marine plastic waste management by 2030. According to the plan, by 2025, Vietnam will reduce 50% of plastic waste, 50% of lost or thrown-away fishing tools in the ocean and 80% of the disposable plastic products at coastal restaurants and hotels. There must be at least two movements a year to collect rubbish and clean up the beaches nationwide so that 80% of the marine protected areas will not have drifting plastic waste.
The authorities will monitor the situation in the northern region, north-central coast, central coast, south-central coast, southern region and islands that have tourism potential and review the development once every five years.
By 2030, Vietnam will reduce 75% of ocean plastic waste and all lost and thrown-away fishing tools will be recovered. Fishermen will also be banned from throwing their tools into the ocean. Ocean restaurants and hotels will no longer be allowed to use disposable plastic products and marine protected areas will be cleared of plastic waste.
The ocean plastic waste monitoring and review project will be expanded to the estuaries of 11 main rivers and 12 island districts.
The authorities will focus on collecting and classifying rubbish, improve rubbish transporting and waste treatment process, raise public awareness and start more international co-operation on scientific researches and technology transfer to improve waste treatment system. Dtinews

Vietnam's Prime Minister Nguyen Xuan Phuc has issued a national action plan on ocean plastic waste management by 2030.

Prime Minister Nguyen Xuan Phuc has issued a national action plan on marine plastic waste management by 2030 that aims to reduce 75 percent of plastic debris in the ocean in the next 10 years.