With rapid urbanization, pollution caused by waste has become a threat to the sustainable development of Da Nang, considered the most livable city in Vietnam.
According to the Da Nang Department of Natural Resources and the Environment, the city produces 1,100 tons of waste each day. It is estimated that in 2020-2025, more than 1,800 tons of waste will be generated each day, while the figures will be 2,400 tons in 2025-2030 and 3,000 tons in 2030-2040.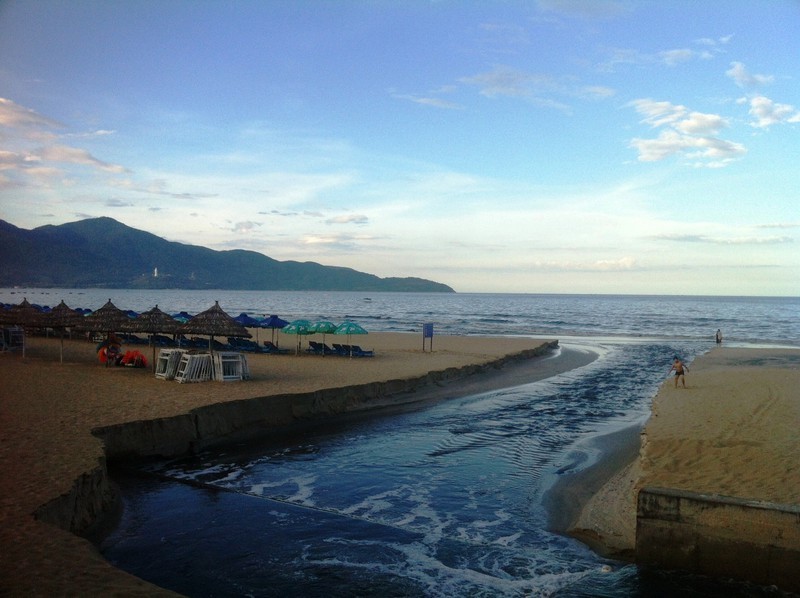 Da Nang has five waste transit stations, including Le Thanh Nghi, Dau Moi Market, Nguyen Duc Trung, Hoa An and Hoa Tho, with average capacity of 72 tons per day. There are 133 points for temporary waste collection.

Director of the department To Van Hung said the city has only one waste treatment complex, Khanh Son, which will be overloaded if it cannot be expanded. In the immediate time, Khanh Son will remain the only place that receives and treats waste for the whole city.

Collecting and treating waste water is also a heady problem for the city's authorities. The waste water collection systems have become overloaded in some rapidly developed areas, while rural areas still lack such systems. Da Nang's people are using the same drainage system for both rainwater and waste water.

According to the Da Nang Department of Natural Resources and the Environment, the city produces 1,100 tons of waste each day.
Da Nang's authorities have many times raised the capacity of waste water treatment stations, but this has not helped much. Da Nang's Mayor Huynh Duc Tho admitted that the waste discharge rate of Da Nang, together with the urban development rate, has increased more rapidly than predicted.

"Da Nang is facing environmental problems, especially in waste treatment. When it rains, the beach areas give bad odors. The waste water collection and treatment system is overloaded. Contractors have to speed up to complete construction of the waste water treatment plant as soon as possible," Tho said.

As waste water treatment stations are old and using old technology, the collection rate is just 60 percent and the treatment rate 42 percent. Problems occur often. The systems are also located near residential quarters which do not ensure hygienic isolation.

Too ease pressure on waste discharge sources, in April 2019, Da Nang authorities released a plan on sorting solid waste at source, under which at least 12 percent of solid waste would be reused and recycled by 2020 and 15 percent by 2025.

The total budget for the solid domestic waste treatment plan is VND8.5 trillion, including VND1.9 trillion from the city's budget and VND6.6 trillion from businesses. 
Thien Nhien

The Government Inspectorate has released a report on land use and conservation-related violations on Son Tra Peninsula, which implicates authorities in Da Nang.

More than 2,000 people engaged in a programme to clean beaches in Da Nang on September 28.