Apple has applied a new warranty policy which appears designed to eliminate unofficially distributed iPhones. It has also taken drastic measures to prevent the use of locked iPhones.
An iPhone XS Max 512 GB sold for VND44 million at the time it was launched in Vietnam. Just half a year later, the price dropped to VND40 million. People could even buy the product at lower prices at small private shops.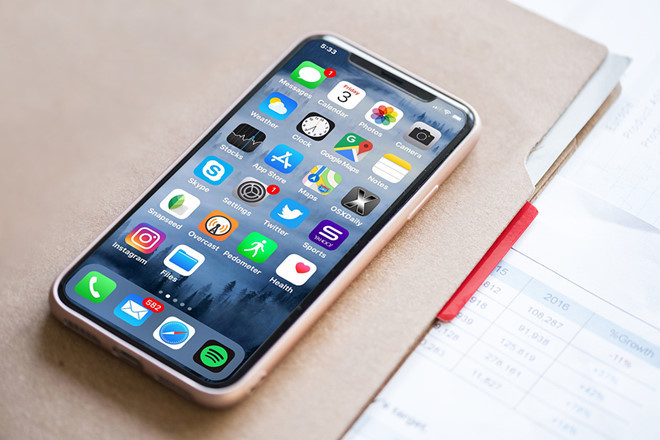 iPhone is known as the high-end product line which always keeps prices stable. The manufacturer rarely runs sale promotion programs or offers discounts.

In the past, Apple did not allow authorized resellers to cut the selling price independently and it would refuse to cooperate with resellers if they violated the principle.

i

Phone is known as the high-end product line which always keeps prices stable. The manufacturer rarely runs sale promotion programs or offers discounts.
However, Apple seems to become more 'easygoing', according to Nguyen Huy Tan, the representative of a retail chain in Hanoi. Sales agents now can take the initiative in running sale promotion programs to lure more buyers.
Tan said the move shows that Apple is becoming more interested in the Vietnamese market. Meanwhile, users can more easily access the products, rather than buy products imported to Vietnam through unofficial channels.

"For the majority of users, an authorized product would be safer and more convenient for their long-term use," Tan commented. "For retailers, the distribution would help them better control the supply and product quality. "

The move shows that Apple wants to 'kill' unofficially imported and distributed products in Vietnam. Starting July 31, Apple only provides warranty service if customers can show invoices proving that they bought genuine products from authorized resellers.

"The new warranty policy won't have too much effect on users and private shops which sell unofficial imports. However, this will affect customers' decisions," said Quang Trung, the owner of a private shop in Hanoi.

What worries Trung and other retailers is whether Apple will apply other measures in the future to eliminate unofficially imported products from the market.

Trung complained that the business is getting more and more difficult. Many retail chains have had to scale down because of stiff competition from other chains and authorized resellers because unofficially distributed iPhones no longer enjoy a global warranty and distributors have to be responsible for the warranty.

Recently released policies have also made locked iPhone users suffer. On iFan forums, many members complain their iPhones have connection issues, and the givey sim, which helps unlock iPhones, cannot work.

Vu Phuong, the administrator of the locked iPhone users' community, said Apple not only blocked ICCID, but neutralized White-SIM, a kind of givey simcard which can automatically fix errors.
Mai Lan 

Under the new policy, users have to show the invoice of genuine products for warranty service. This has directly affected users of MacBook and iPads bought from unauthorized dealers.