When the phoenix flowers bloom it is a sign of summer vacation, and parents start to search for the perfect courses and programmes to help their children grow and succeed.
Vietnamese parents rush to register children for summer camps
Extracurricular classes for kids during summer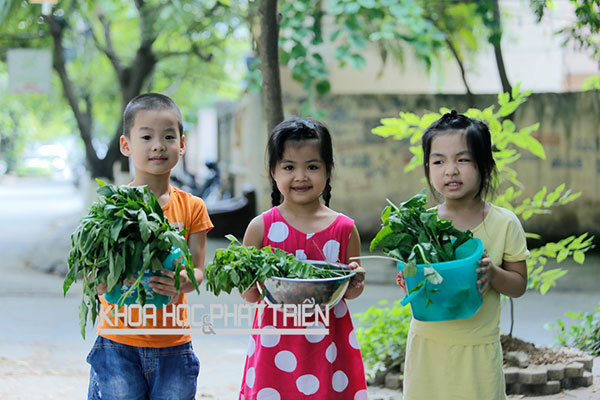 Illustrative image -- File photo
These programmes are growing in popularity, and a quick Google search reveals many millions of results for "life skills course". With so many choices, how can parents be sure they have chosen the right course for their child?
Nguyen Huong Giang, a 35-year-old notary in Hanoi, wants her children to make good use of their summer vacation by improving their life skills.
"Every summer will be an opportunity for children to learn more life skills so that they can solve their problems themselves and deal with situations they encounter in life," Giang said.
"It is an essential complement to the things that children learn at school."
Life skills training centres have responded to the growing demand by offering summer school packages with a variety of courses and promotions.
Tuition varies greatly between centres. The lesser-known facilities often have low fees, but parents worry about quality. Popular centres may have more attractive offerings but will cost parents a lot of money.
Nguyen Cam Tu, a hotel worker, worries that if she chooses an affordable centre her children will not receive good training.
Giang, who shares Tu's worry, said an agency that accredits centres would alleviate the confusion and help parents choose the right place for their children.
Last summer, Giang chose for her child to participate in a life skills course called the "Military Training Term". She chose the centre carefully with the hope that her child would become more independent.
But after completing the course, Giang saw no change in her child.
In order to manage the quality of the growing number of life skills centres, the Ministry of Education and Training needs to set up a curriculum for life skills education for each age group, according to Luu Thu Thuy, former deputy director of the Viet Nam National Institute of Educational Sciences' General Education Research Centre.
"At the same time, there should be regulations on standards for teachers of life skills in centres and regulations on facilities and equipment," Thuy said.
"If parents want their children to participate in life skills courses they need to learn more about the centres. It is also necessary to consult education experts and read reviews by other parents.
"If possible the parent should attend a few sessions with their children so they can assess the quality."
According to UNICEF, as of 2010, 155 countries in the world have expressed interest in bringing life skills education into schools. However, only a few countries have set up life skills as its own subject.
To avoid overloading students, most countries choose one of two methods. Many integrate life skills into subjects such as ethics, social studies and health. The second approach is to integrate into all school subjects and educational activities.
In Vietnam, in recent years some life skills have been added to the curriculum in the subjects of ethics, nature-society, science and citizen education.
Through the use of active teaching methods and techniques, teachers can also create opportunities for students to practise necessary life skills, according to Thuy.
It is also important for parents to remember that a short-term course cannot teach students all the necessary skills. Centres highlight teamwork, confidence and independence. A course of 10 or 15 days will never be sufficient to master these skills.
Learning life skills is essential, but perhaps it would be better to let children learn them through organic experiences instead of taking up their precious vacation time.
"Teaching life skills to children is not enough," said Giang. "Parents also need to know how to encourage their children to apply the skills at home."
by Thuy Binh
VNS