The Police Department of Investigation in Ca Mau Province has decided to close the case involving a waste treatment plant that detected and buried 300 dead fetuses during its seven years of operations.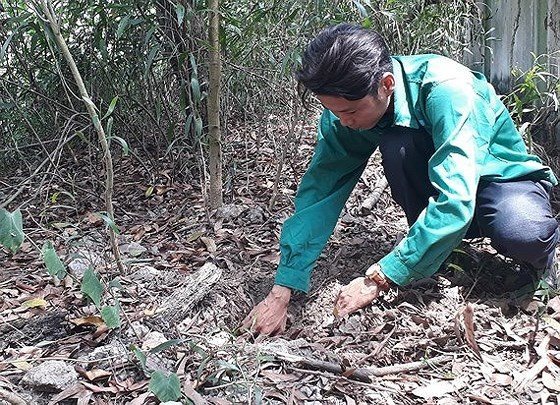 A site reportedly used for burying dead fetuses at a waste treatment plant in Ca Mau Province - PHOTO: SGGP
The police department, in a recent note sent to the provincial Commission of Information and Education in response to Nguoi Lao Dong newspaper's queries about the case, said that they will not pursue the case as there are no signs of crimes having been committed.
The investigation confirmed that employees of the waste treatment plant had found dead fetuses in garbage bags since the plant was put into service in 2012 until April 26 this year. However, the total number, time of death and origin of the dead fetuses remain unknown.
Earlier, Cong Ly Construction-Trading-Tourism Co., the plant's operator, had written to the provincial government reporting that it had discovered many dead fetuses were being gathered at the plant during its operations.
The provincial investigative police on June 7 excavated sites used for burying nine terracotta jars, which reportedly contained the dead fetuses. A working team from the provincial government discovered these sites on April 26.
The police then sent test samples to the Criminal Sciences Institute, under the Ministry of Public Security, for examination. The test results indicated that the bones belonged to human fetuses. SGT

The competent agencies have determined that the bones found buried at a waste treatment plant in Ca Mau Province belonged to human fetuses, Nguoi Lao Dong newspaper reported.  

A waste treatment company in Ca Mau is seeking local authorities' help to deal with the firm's continual problems of discovering abandoned fetuses during the waste collection.