Children under the age of 2 are not getting the food or nutrients they need to thrive and grow well, leading to irreversible developmental harm, according to a new report by UNICEF.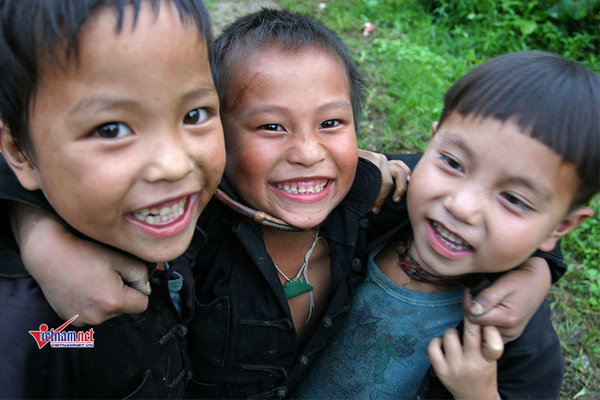 Illustrative image.
The report "Fed to Fail? The crisis of children's diets in early life", released ahead of the UN Food Systems Summit this week, warns that rising poverty, inequality, conflict, climate-related disasters, and health emergencies such as the COVID-19 pandemic, are contributing to an ongoing nutrition crisis among the world's youngest that has shown little sign of improvement in the last ten years.
In an analysis of 91 countries, the report finds that only half of children aged 6-23 months are being fed the minimum recommended number of meals a day, while just a third consume the minimum number of food groups they need to thrive. Further analysis of 50 countries with available trend data reveals these poor feeding patterns have persisted throughout the last decade.
As COVID-19 continues to disrupt essential services and drives more families into poverty, the report finds that the pandemic is affecting how families feed their children
Children carry the scars of poor diets and feeding practices for life. An insufficient intake of nutrients found in vegetables, fruits, eggs, fish and meat needed to support growth at an early age puts children at risk of poor brain development, weak learning, low immunity, increased infections and, potentially, death.
Children under the age of two are most vulnerable to all forms of malnutrition – stunting, wasting, micronutrient deficiencies, and overweight and obesity – as a result of poor diets, due to their greater need for essential nutrients per kilogram of body weight than at any other time in life.
Globally, UNICEF estimates that more than half of children under the age of 5 with wasting – around 23 million children – are younger than 2 years of age, while the prevalence of stunting increases rapidly between 6 months and two years, as children's diets fail to keep pace with their growing nutritional needs.
According to the report, children aged 6-23 months living in rural areas or from poorer households are significantly more likely to be fed poor diets compared to their urban or wealthier peers. In 2020, for example, the proportion of children fed the minimum number of recommended food groups was twice as high in urban areas (39 per cent) than in rural areas (23 per cent).
In Vietnam, the 2019 Landscape Review on Complementary Feeding revealed more than 50 percent of babies were introduced to complementary foods too early (before six months of age). While over one third of children aged 6-23 months were not fed the recommended minimum number of meals a day, 18 percent of them did not consume foods from the minimum recommended number of food groups they need to thrive.
Over one fifth of all children did not consume the Vitamin A they need for growth and building immunity against disease (eggs, orange vegetables, leafy green vegetables) and 14 per cent did not consume iron-rich foods on a daily basis. The poorest children and those living in remote areas had the least adequate complementary feeding practices.
According to 2019 National Nutrition Survey, about 42 per cent of children aged 6-23 months in Vietnam consumed minimum acceptable diet. However, the number was close to 30 per cent in mountainous rural areas and 23 per cent in the Central Highlands.
"The COVID-19 pandemic has impacted families across Vietnam, pushing more into poverty, effecting their capacity to provide sufficient food and to ensure that what is provided is nutritious, powering their child's physical and cognitive development", said Rana Flowers, UNICEF Representative to Vietnam.
"Sadly, it is also the case that the additional efforts in place to reach millions of the most vulnerable children with essential nutrition services have been disrupted. In this challenging period, it is very important that the Governments' cash transfers to families are more widely and easily available, with the amount increased to give families the means and the option to ensure that nutritious meals are prioritized for every child".
Le Ha

A new Government resolution aims to use science and technology to ensure nutritional balance in the Vietnamese diet.