Three or four more storms have been forecasted to ravage Vietnam from now to the year-end, mostly focusing in the central and southern regions.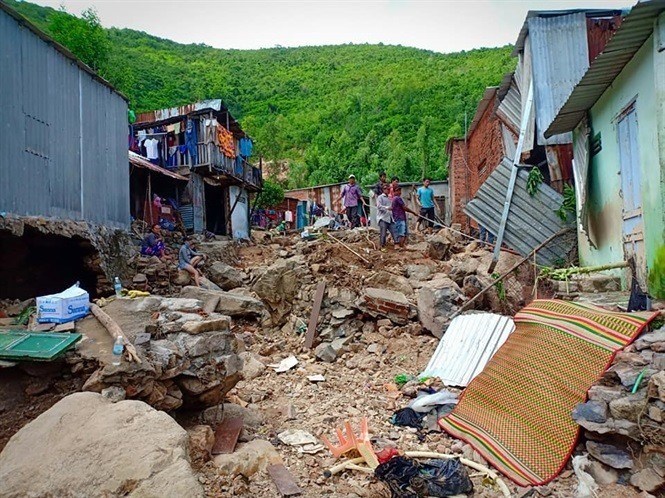 Houses in Khanh Hoa Province destroyed by a storm last year
According to the National Centre for Hydro-meteorological Forecasting, by late this year, around 7-9 typhoons would occur in the East Sea area, equal to the average figure of the same period of previous years. 
Among those, 3-4 storms have been predicted to directly strike Vietnam, particularly central and southern localities.
The central region would face tropical pressures or storms from late September and December.
The southern region will be particularly affected between November and December.
The centre has also warned strong winds and hails across the country during storms.
From now to early September, the northern and central regions would continue having hot weather.
Lao Dong/Dtinews