More cases of students committing suicide were reported in 2019, and most students killed themselves because of study pressure.
Giao Duc Viet Nam newspaper in December published an article reporting that many students in HCM City committed suicide at home.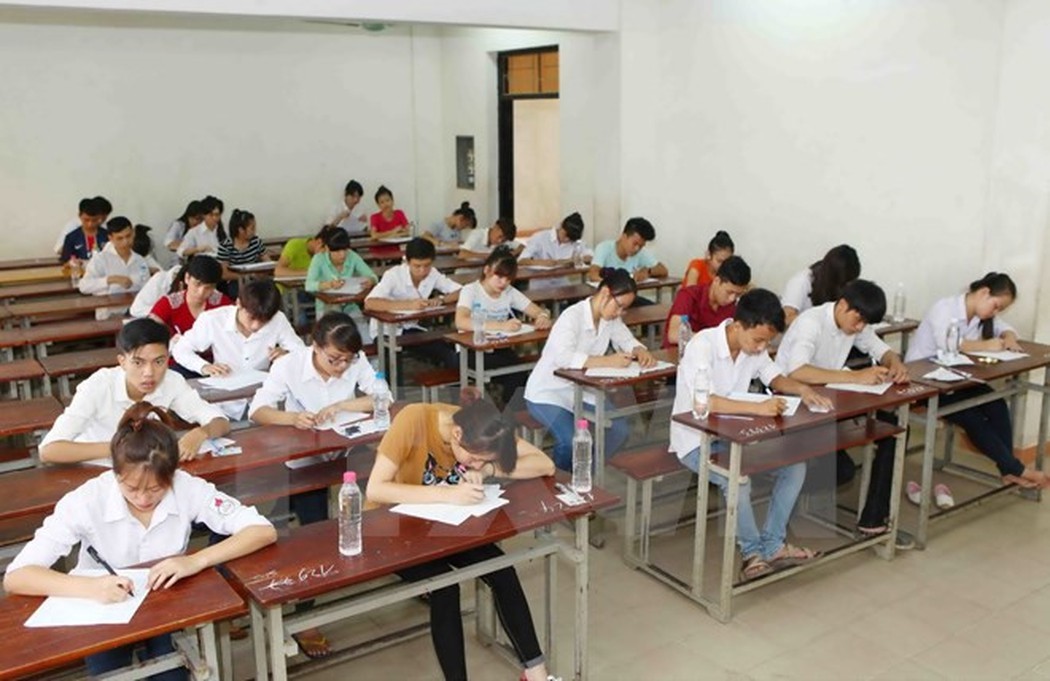 Students nowadays feel pressure from heavy workload


Just within December, two cases of students committing suicide occurred in Tan Binh district.

A 12th grader at Le Trong Tan High School killed himself because of mental disorder. Meanwhile, an 11th grader of Tan Binh High School in Tan Phu district committed suicide at home because of the 'reasons related to family'.

On the same day, Dan Tri newspaper reported that an 11th grade female student in Binh Duong committed suicide by jumping into Sai Gon river.

The victim's friends said the female student had looked stressed and showed abnormal behavior. The school said the female students did not attend the exam held days before.

More cases of students committing suicide were reported in 2019, and most students killed themselves because of study pressure.
Five days later, Thanh Nien reported that a student from the 12th math majoring class at Le Quy Don High School was found dead at Trung Chi Lake of Dong Ha City in Quang Tri province. The male student, 17, was believed to kill himself.

The common characteristic of the suicide cases was that the victims were high school students aged 16-18. They abandoned their lives at a young age, leaving families, relatives and teachers.

Cao Nguyen, a high school teacher, in his article on Giao Duc Viet Nam, wrote that the majority of students committing suicide had unbalanced psychology.

Many young people of high-school age experience a psychological crisis and have serious problems, but do not seek advice and sympathy from parents and teachers.

In August 2019, a female student at a high school in Binh Tan district in HCM City committed suicide by drinking pesticide just before the day she planned to start school.

The parents of the female student had prohibited their daughter to go out with friends for fear that they could not control the girl's schedule.

Believing that she would have to accept an environment with lack of freedom, she decided to kill herself.

According to Nguyen, students in urban areas do not seek advice from parents, who are always busy. In the technology era, family members spend time looking intently at mobile phones, tablets and laptops instead of communicating with each other.

Meanwhile, students now feel pressure from the heavy workload. Students at a private school in HCM City reportedly have to study and fulfill exercises from 6.30am to 11pm and have less than 7 hours of sleep each day.
Mai Lan

In Vietnam, the number of adolescents and children with serious mental health problems accounts for 12 percent, or 3 million people who need support and treatment, according to the World Health Organization (WHO).

Former Party Secretary of Ha Giang Trieu Tai Vinh could be subject to disciplinary action following the exam fraud uncovered there in 2018, when his daughter's scores were illegally enhanced in the 2018 national high school examination.