Police in the northern province of Hoa Binh yesterday filed charges against three individuals who allegedly dumped waste engine oil into the Da River, polluting fresh water supplied to hundreds of thousands of people in Hanoi.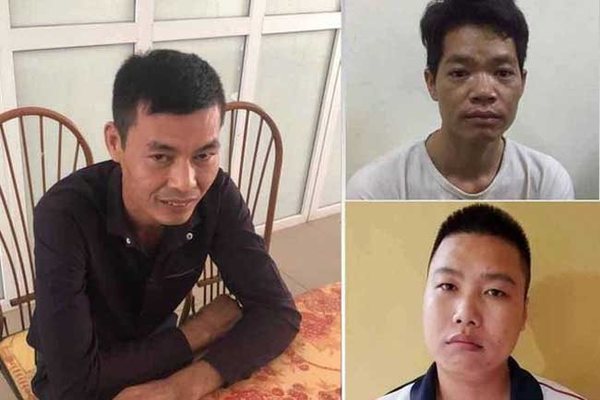 Ly Dinh Vu (L), Nguyen Chuong Dai (R, above) and Hoang Van Tham - PHOTO: DAN TRI
The three suspects are Nguyen Chuong Dai, 25, from Bac Ninh Province; Hoang Van Tham, 33, from Lang Son Province; and Ly Dinh Vu, 37, from Bac Ninh Province. Vu was considered the mastermind of the case, the local media reported.
They will be held in custody for two months to serve an investigation into the case.
On October 18, the provincial police detained Dai and Tham and seized two suspicious vehicles that might have been used to dump the waste oil.
Two days later, Vu turned himself in to the Bac Ninh Province police.
The Hoa Binh Police are collecting more information and evidence related to the case to impose strict penalties on violators, in line with the law. SGT
 

A ceramic company in Phu Tho Province has admitted that the waste oil in the recent water contamination incident originated from them but said they had never signed off the decision to dispose of or release the oil.

The police in Hoa Binh Province have arrested two men for dumping waste oil near the Da River Water Plant, the water source for millions of people in Hanoi.