Doan Mau Diep, Deputy Minister of Labour, Invalids and Social Affairs, speaks to the Tiền Phong (Vanguard) newspaper about how Vietnam will revise the retirement age for workers or State employees.
Retirement age increase necessary for Vietnam: ILO specialist
Retirement age adjustment needs to be flexible: expert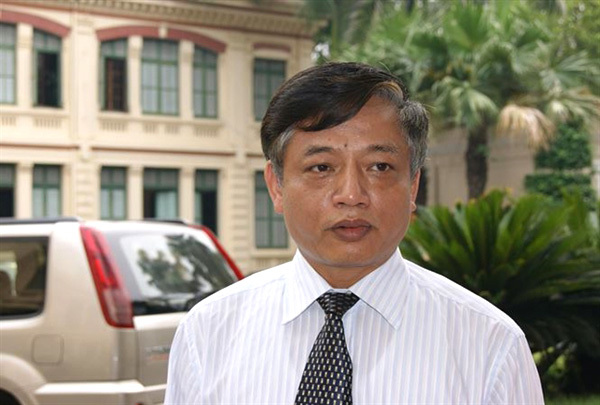 Doan Mau Diep. — Photo tienphong.vn
How do you respond to a proposal that Vietnam would raise the retirement age for its workers while many people in the working age still can't find jobs?
It is a real fact that in any labour market, job positions are always bigger than the actual number of working people. Yet, in all countries, many people are still unemployed. Japan is a good example. According to a national survey, there is only one candidate for four working positions while the unemployment rate in Japan currently stands at 2.4 per cent. In the real labour market, the mismatch between supply and demand happens in all countries, and Vietnam is no exception. For example, in the Republic of Korea, the current unemployment rate is at 4.9 per cent while in Germany 2.4 per cent and Russia 6 per cent.
In the face of the quick ageing population in many countries, the International Labour Organisation (ILO) has called on all nations to adjust the retirement age when a large number of the population is still working.
For Vietnam, the ageing population period takes place very quickly. So we need to develop solutions to respond to such a situation right now.
Some people have expressed their anxiety about the longevity of Vietnamese people, yet when they are getting old, their health is not as good as their foreign peers. Can you explain a little bit about that?
According to the ranking of the worthiness of people who are over 60 years old in 183 nations by the World Health Organization (WHO) in 2016, Vietnamese people, aged over 60 years old, enjoy their healthy life for 17.2 years – ranking 41 out of 188 nation worldwide. Meanwhile Singapore ranks the 1st with 22 years and Sierra Leone ranks the last with 10.3 years. However, Vietnam ranks 5th among the Asian nations and 2nd in ASEAN (after Singapore).
For people working in certain jobs, particularly in kindergartens or people in high ranking positions, don't you think the increase in the retirement age will take away the employment opportunities of many people?
This is a big challenge for raising the retirement age in Vietnam as quite many people prefer the current retirement age policy. That's why we have to take into consideration on how to address this issue. For example, for teachers in kindergartens or schools, I think the education sector has to develop special policies which cater to different requirements of the pupils and their parents.
For production workers, not only in Vietnam but also in many other countries, we need specific policies. For many countries nowadays, they have adopted a Law against discrimination against the elderly workers. For employers, what they care most is the money they have to pay for their employees. If we want employers to retain older workers, we should adopt a policy to encourage them to continue to employ them. In Vietnam, the Outstanding Fund of the Unemployment Insurance now is VND70,000 billion. So if we decide to support the enterprise to pay VND500,000 per month for each worker, that means the Government needs to have VND300 billion to help 0.5 million older workers to continue to do their regular jobs.
Regarding the anxiety of many people about the prolonged retirement age of people in high ranking positions, including the department general director or deputy ministers or higher positions, in my opinion, in such cases, they will only act as advisors to their newly appointed young leaders which is what happens in Japan.
In short, the Government should take into consideration case by case to make it suitable to the real situation.

In the draft Labor Code, there are two options to increase the retirement age of public employees from the year 2021 onward as follows: The first option, a male employee will retire at the age of 60 years and 3 months; and a female at the age of 55 years and four months.
In the future men will have to work for another three months and the female another four months until the man reaches the age of 62 and the female reaches the age of 60.
The second option is that from Jan,1, 2021, men will retire at the age of 60 years and four months; and 55 years and six months for women. And then each year, the man will continue to work for another four months and for a woman six months until the man reaches the age of 62 and the woman, 60.
VNS