On a May afternoon during a thunderstorm in Dai Dong commune (Dai Loc district, Quang Nam province), music instructor Nguyen Nhu Sinh, 33 was combing Bodhi leaves that had been soaked for more than a month.
She watched as the skilled movement delicately caressed the leaf: "Brushing the leaf teeth is the most difficult stage; if the force is too light, the leaves will not go; too forceful will damage the whole thing in hand."
Her artistic blood began to flow over the years after being born into a family that sold agarwood art items. She learned how to make greeting cards for friends in the 9th grade by pressing leaves and hay.
She began to recognize her interest and proceeded to manufacture cards for sale at 1 pc/1000 VND.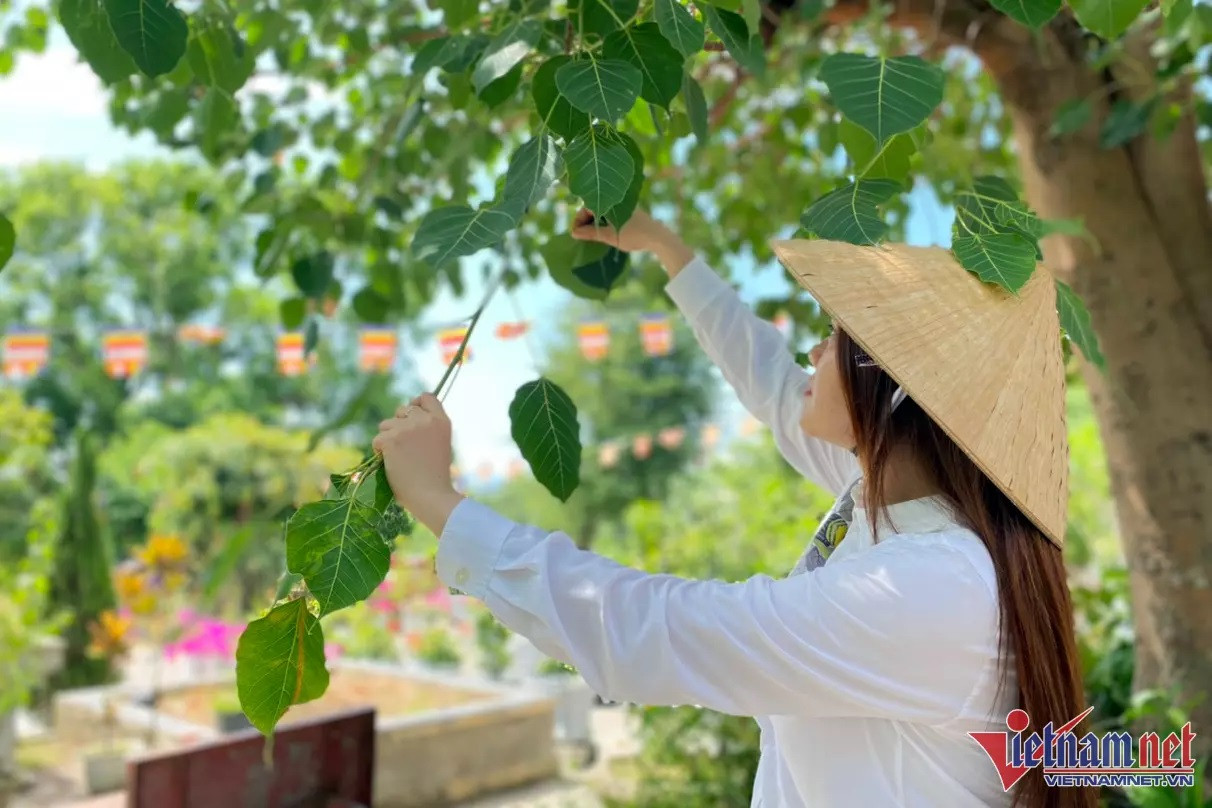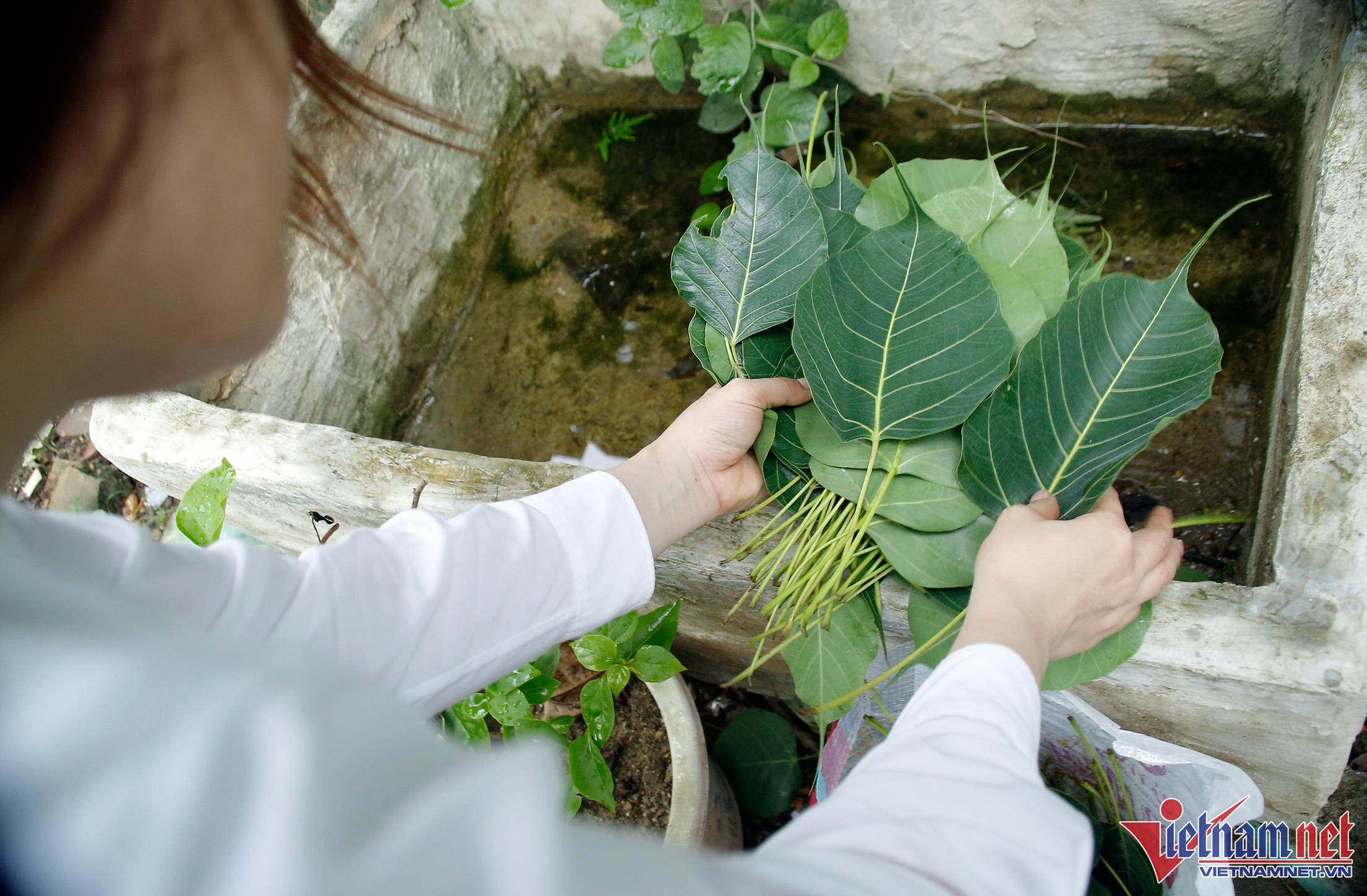 "At the time, a lot of friends came to buy; I was simply selling it for fun, but no one expected such a positive response, so I was really shocked," Ms. Sinh said.
The desire was briefly halted when she enrolled in the Hue Academy of Music and began teaching music at Phu Dong Secondary School (Dai Loc District).
During a visit to the temple in 2017, she saw fallen leaves in the center of the yard rotting, some of which had white veins. Ms. Sinh then developed the idea of creating artwork out of these leaves.
"My childhood interest suddenly reappeared, and I discovered that there are some extremely beautiful things concerning dried leaves in India and other places, so I learned how to do my own paintings," Ms. Sinh recalls.
Difficulties arose as she approached to soak the leaves, cleaning the leaves to produce the original leaves with just veins remaining. Ms. Sinh will wash and immerse the leaves in a tank after picking them, soaking them for approximately a month with biological products, where the chlorophyll rots.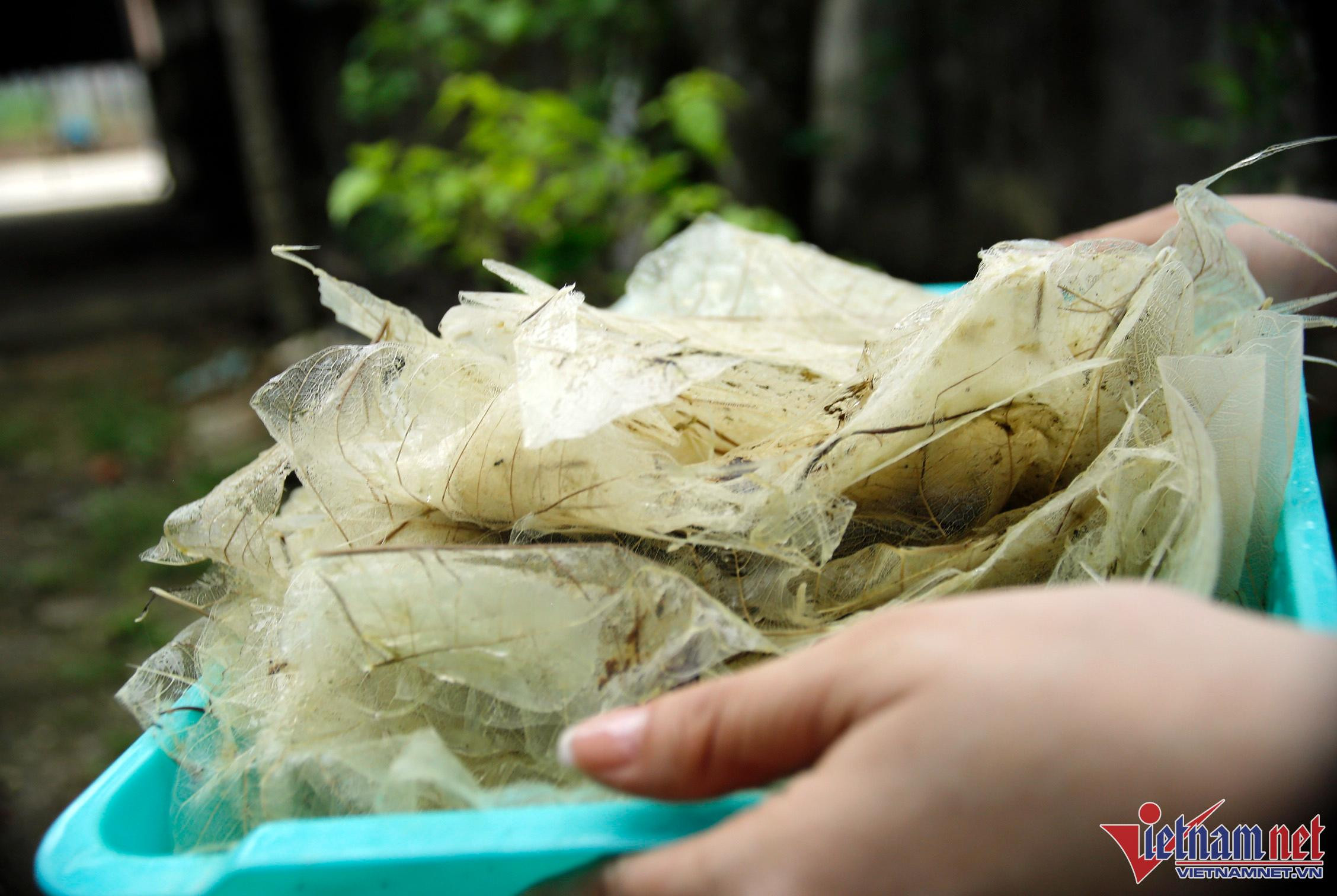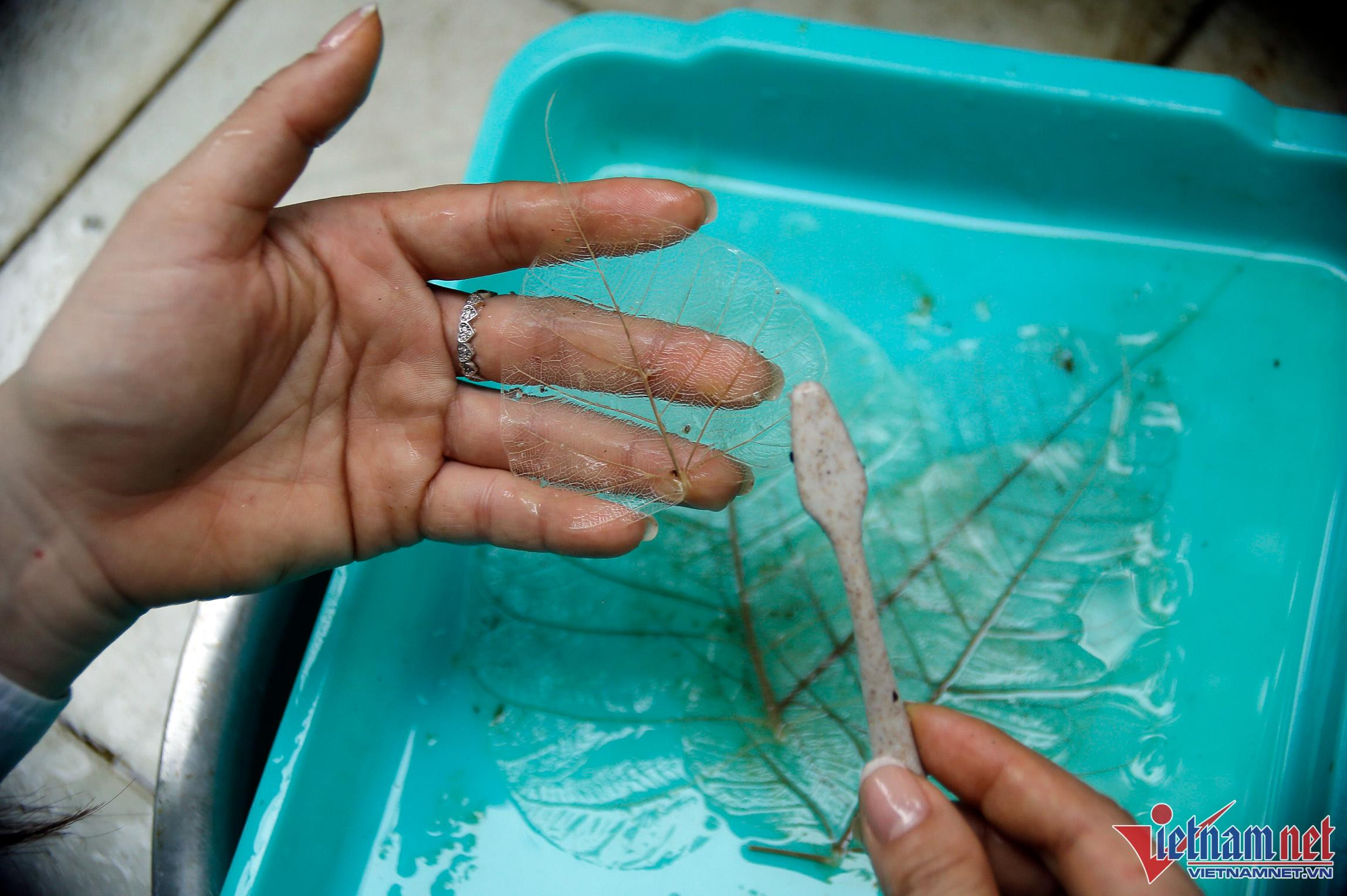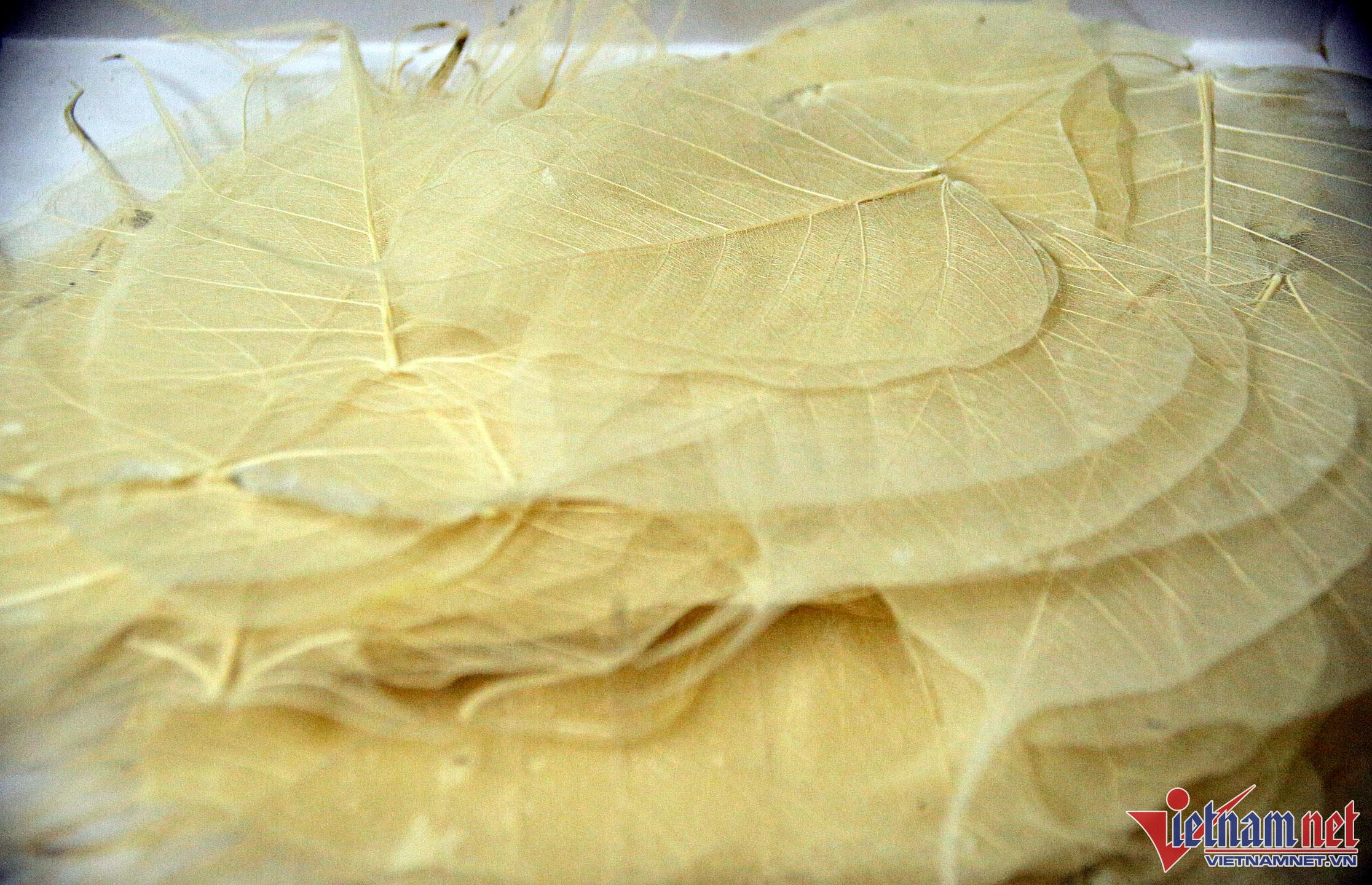 Brushing the leaves is the most demanding stage in the process of making a completed leaf. "At this point, I will use a brush; striking too hard would tear the leaves off since the leaves are very fragile when drenched in water, but simply lightly brushing the decomposers on the leaves will not remove them," the music instructor added.
Because they are ribbed, the dried leaves utilized will be bodhi leaves, Indian-almond leaves, or linden leaves. The leaf selection is also extremely detailed; according to her, the chosen tree must grow in arid areas, where the veins will be strong; the leaves must also be ancient; and the best leaves are those that have fallen under the tree. After brushing the leaves, the following process is to color, dry, and assemble the leaves into goods.
Desire to assist persons with disabilities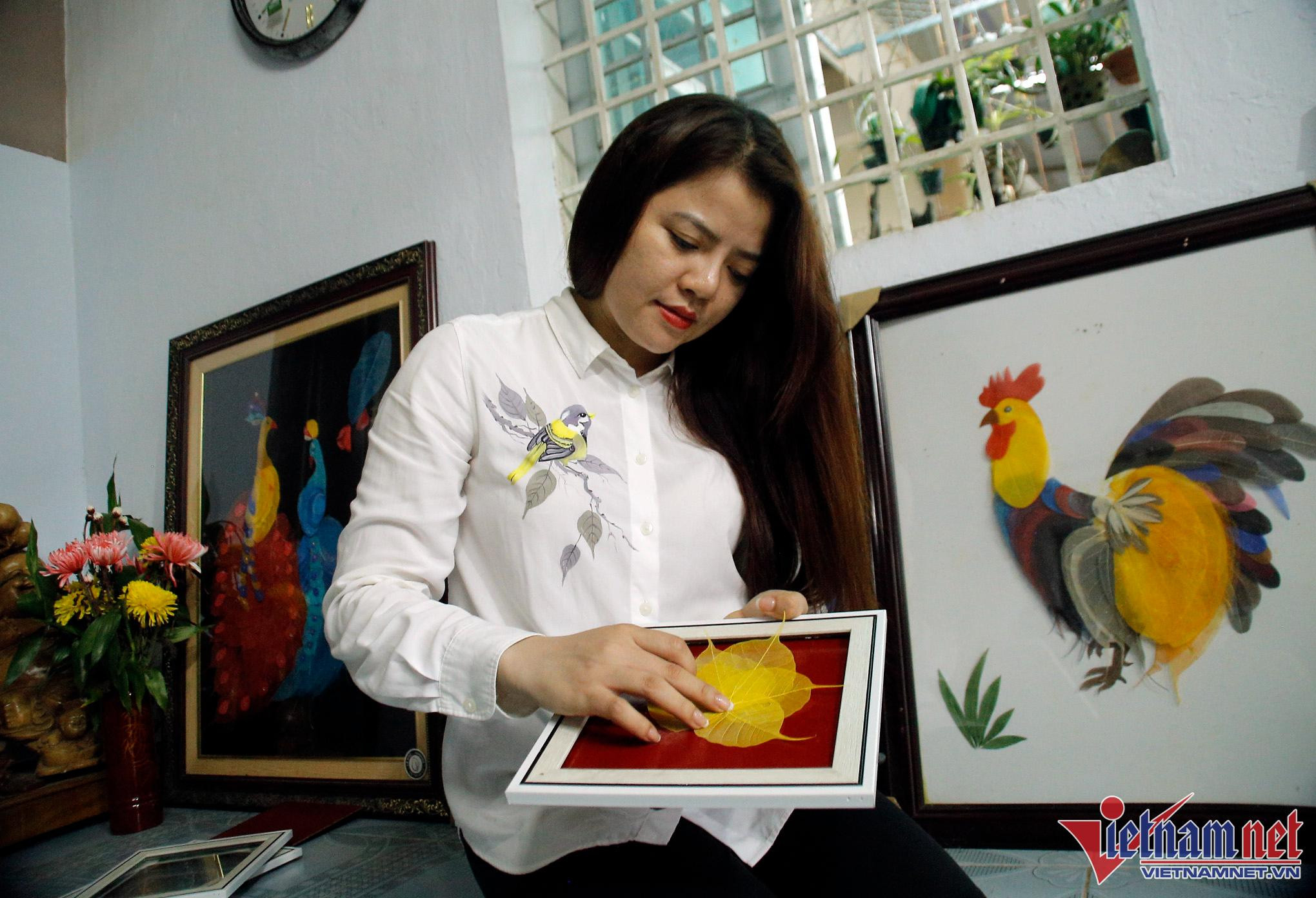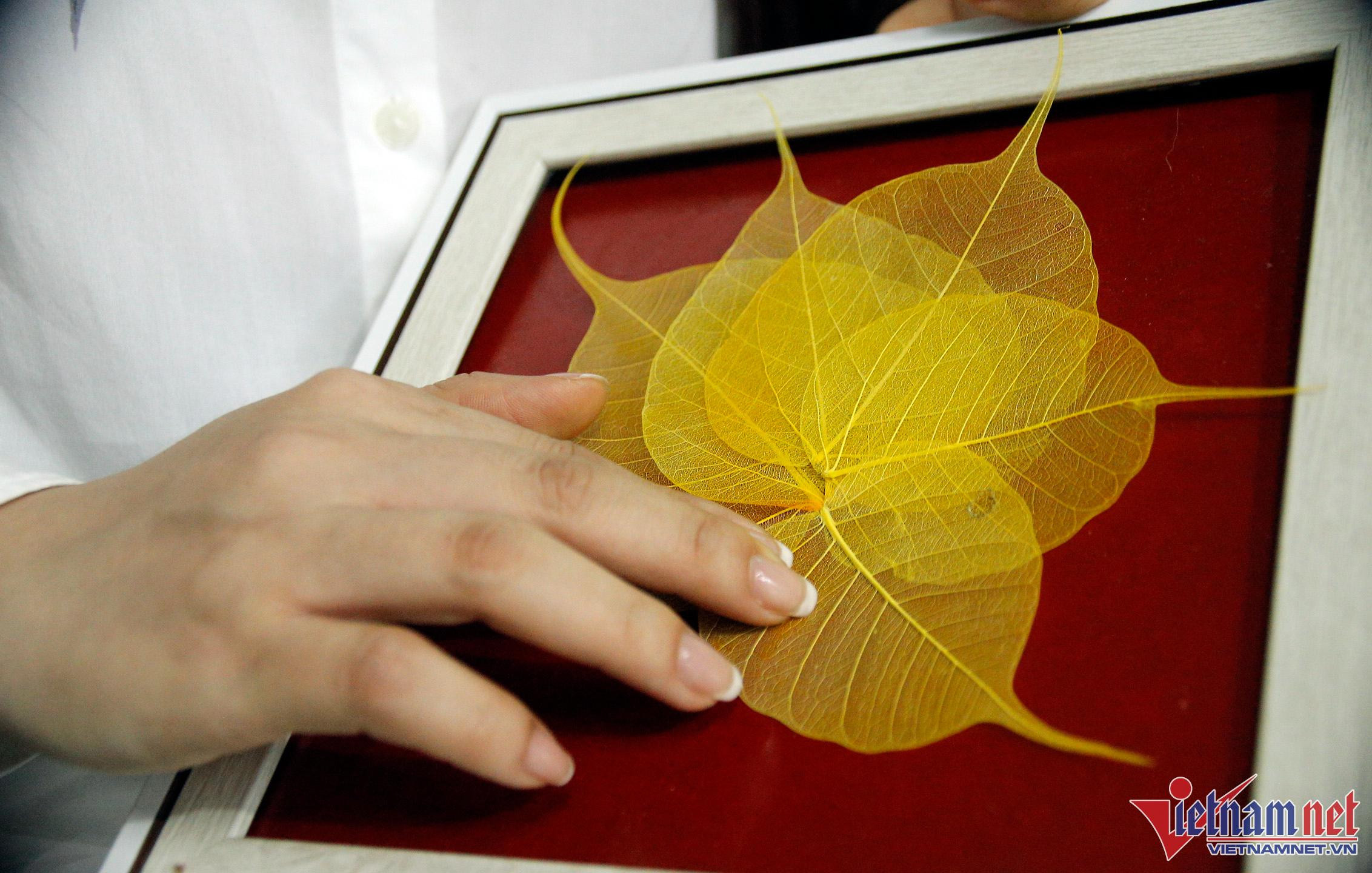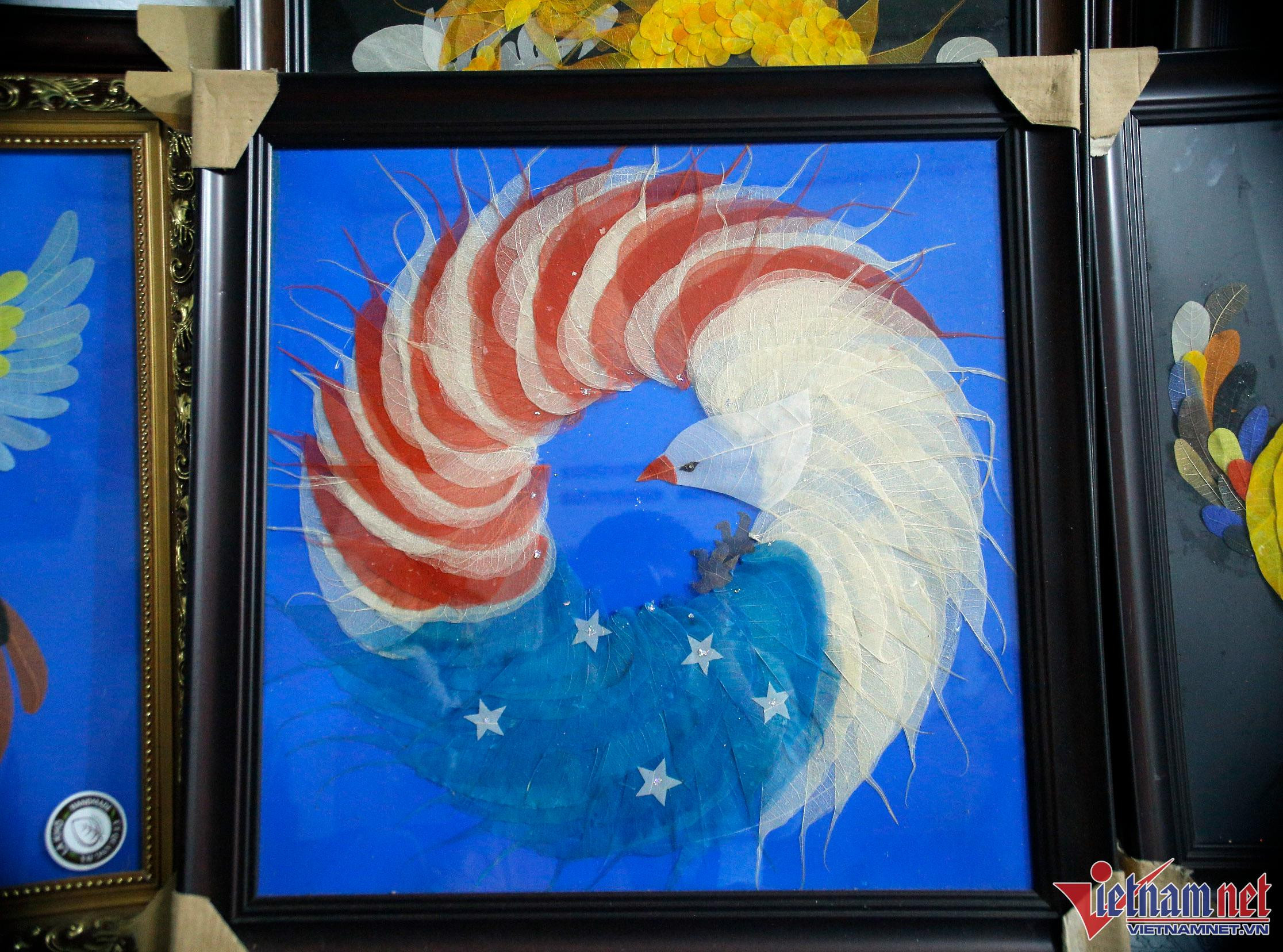 Her items range from Bodhi leaves printed on vehicle hooks to Bodhi leaves placed in phone covers to huge and tiny artworks of various sizes built with dried leaves themselves.
"In addition to the Bodhi leaves manufactured for decorating, I will create paintings of various sizes based on the customer request, such as 20x20cm, 100x100cm," she explained.
Each image has additional material, such as dragons, poultry, or birds..."
Ms. Sinh takes around 2-3 hours to do a little painting; larger works might take up to 2 days or a week.
Her time is quite limited because she also teaches: "During the day, I need to stay up late at night to keep up with the orders, and have to use all my free time to complete the work."
Teacher Sinh said that because these pieces are entirely handcrafted by her, it is sometimes difficult to keep up with demand. The challenge in each product is thinking of where to put the dried leaves - for example, white leaves will produce clouds and Bodhi leaves with pointed tails will be utilized as dragon or bird feathers.
According to Ms. Sinh, the prices of her items range from 200,000 to 1 million dong, with a monthly income of 100 million dong.
"When I handed several of my works to consumers, I regretted it a bit, since this is a handcrafted product and it's really tough to produce the exact same item again," Sinh added.
Ms. Sinh also created jobs for three disabled individuals who scrub, color and dry the leaves for a daily wage of 300,000 - 400,000 VND.
When asked about her plans for the future, Ms. Sinh revealed that she wants to build a business selling dried leaf goods and, more specifically, to hire handicapped people.
"I know it's difficult to pass on the profession, but I personally believe they can do it. This work requires a little talent and, most importantly, enthusiasm; with passion, you will succeed."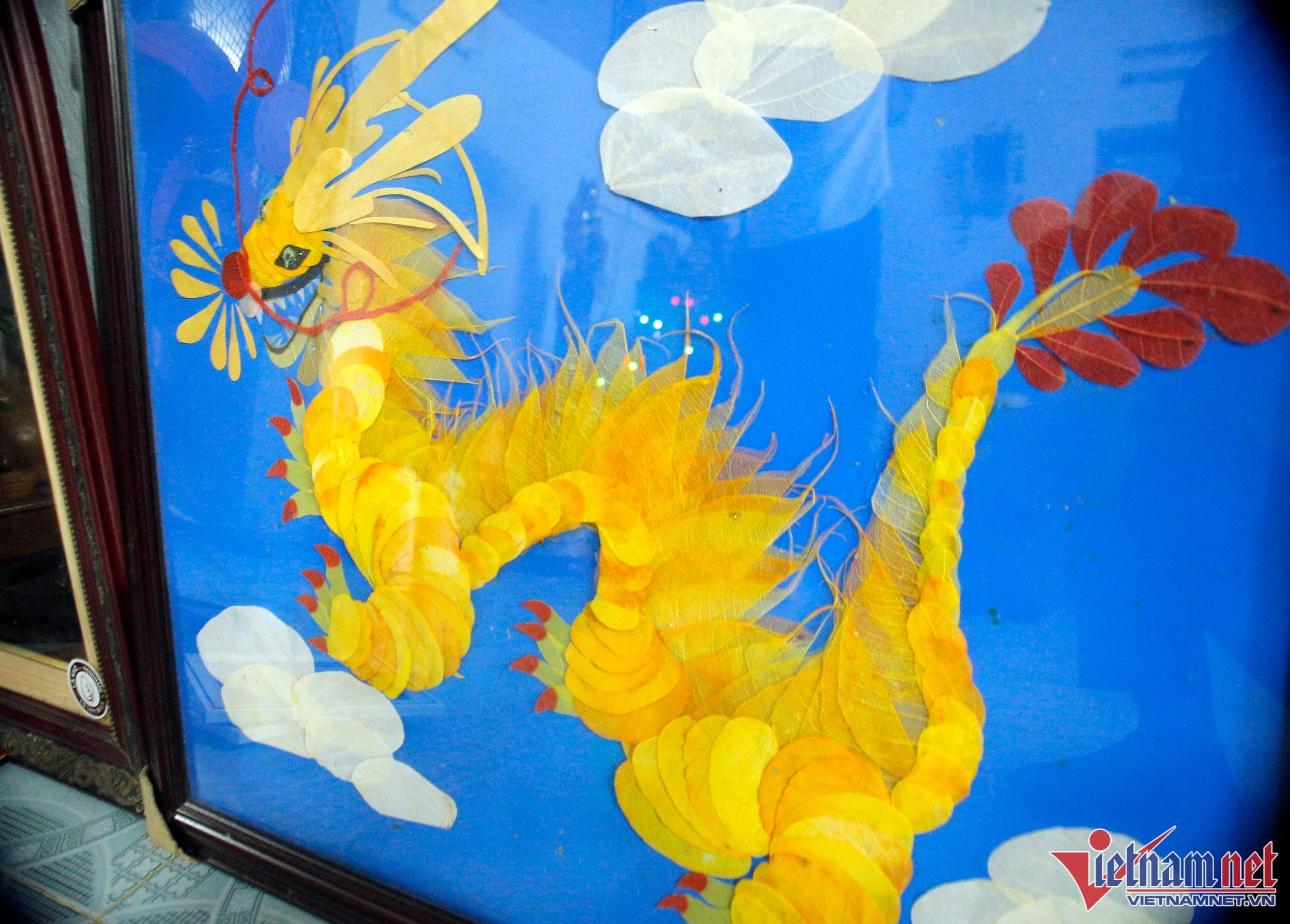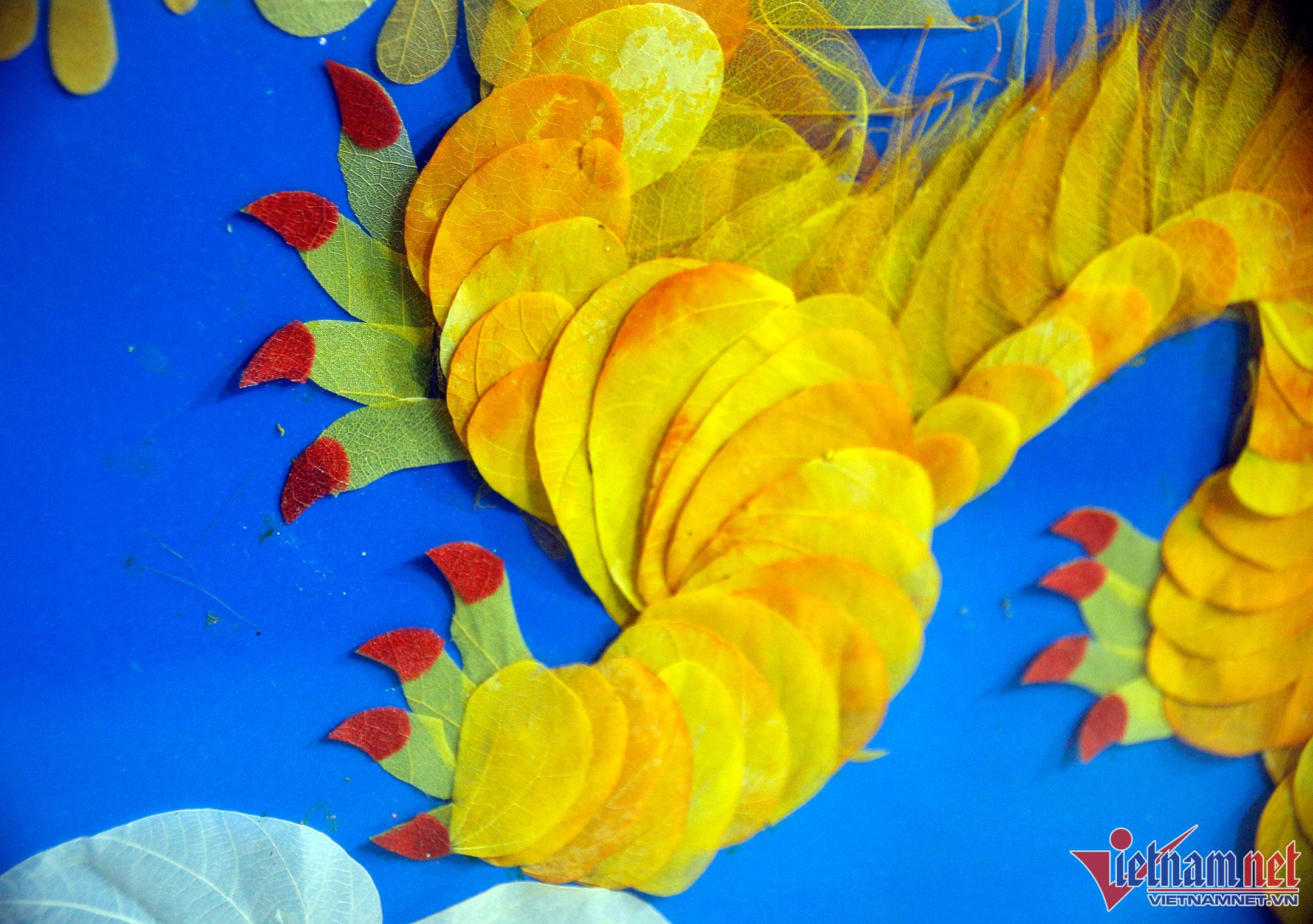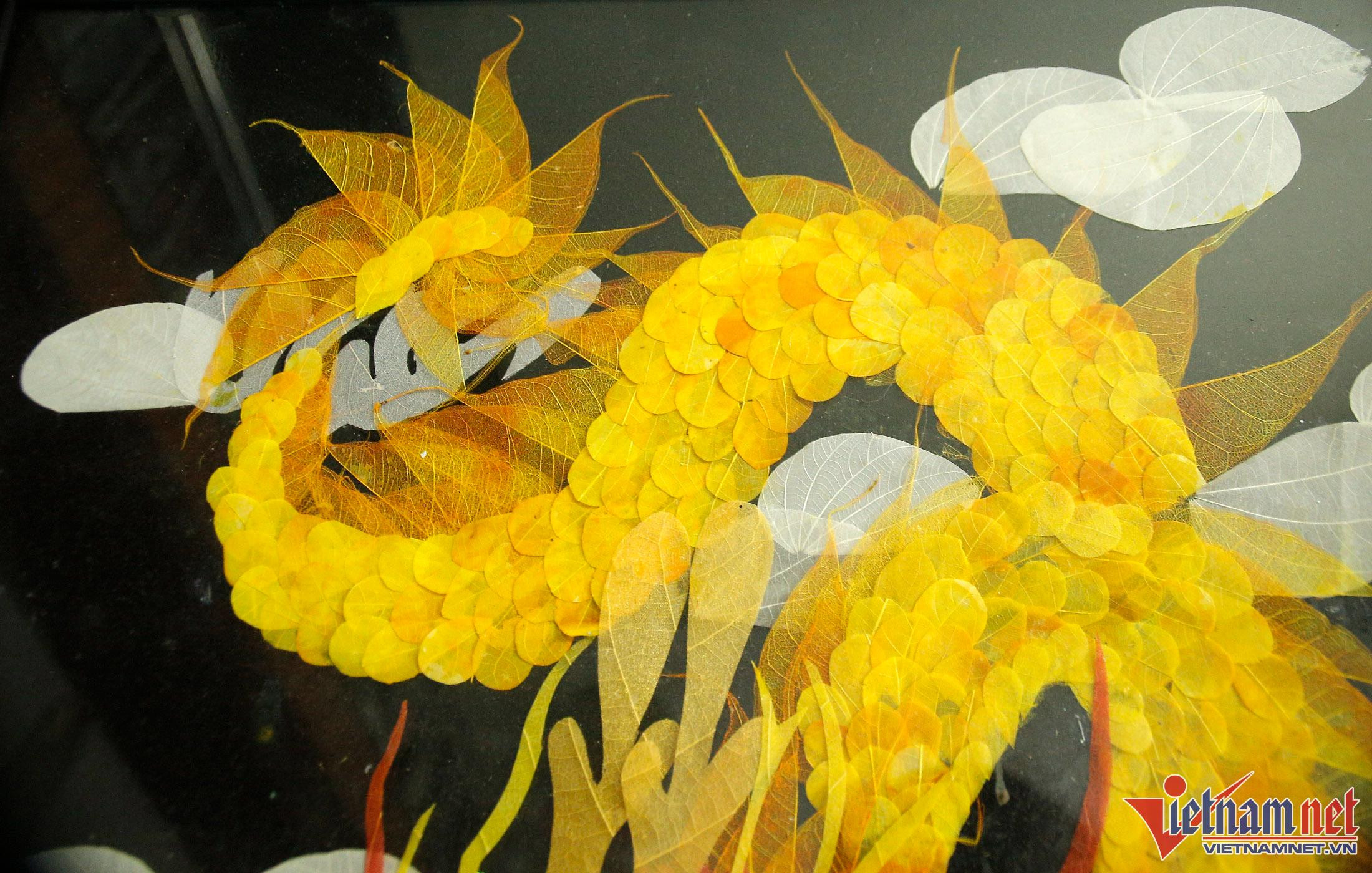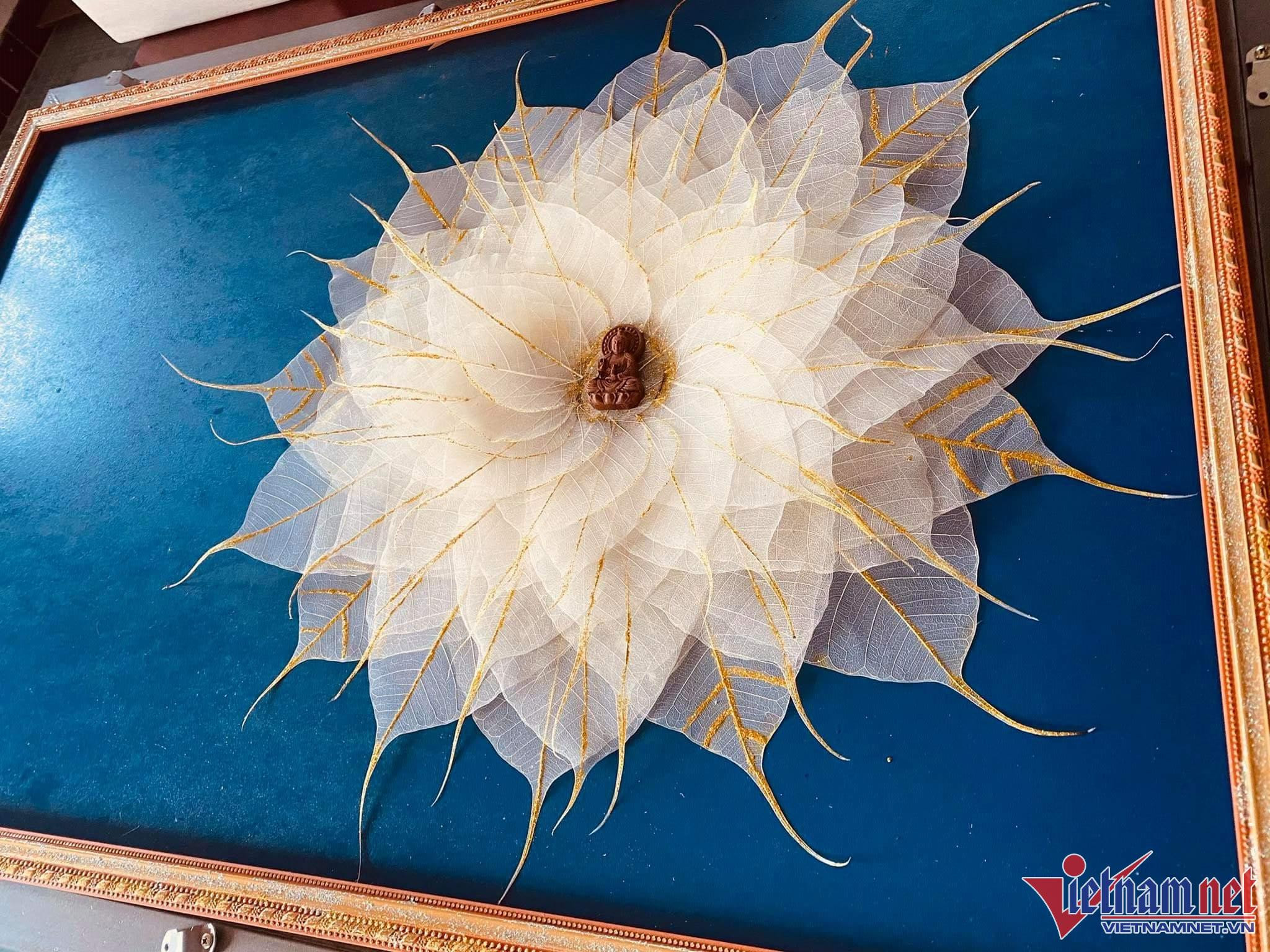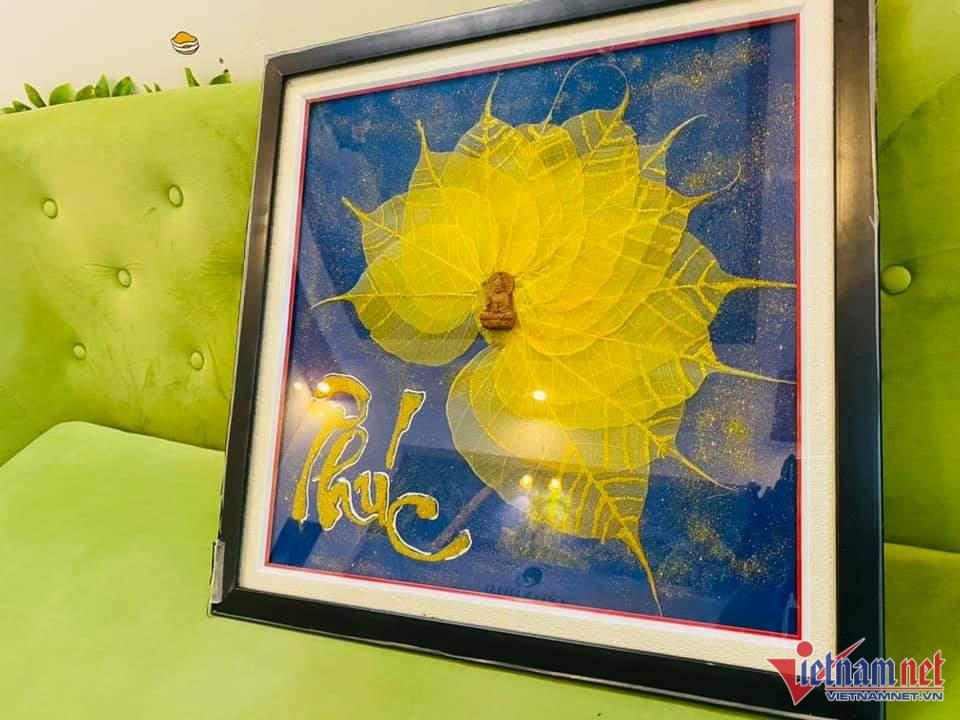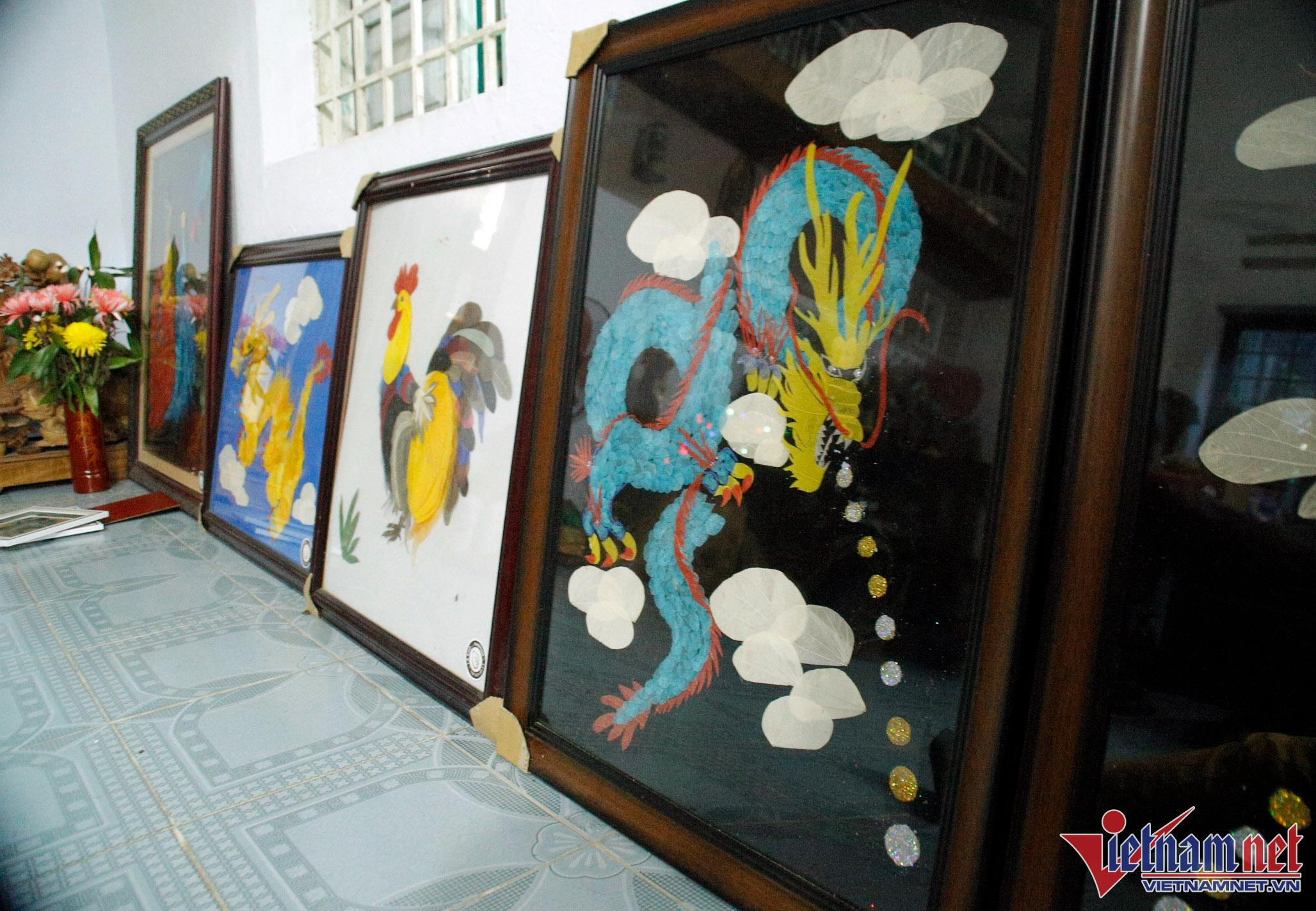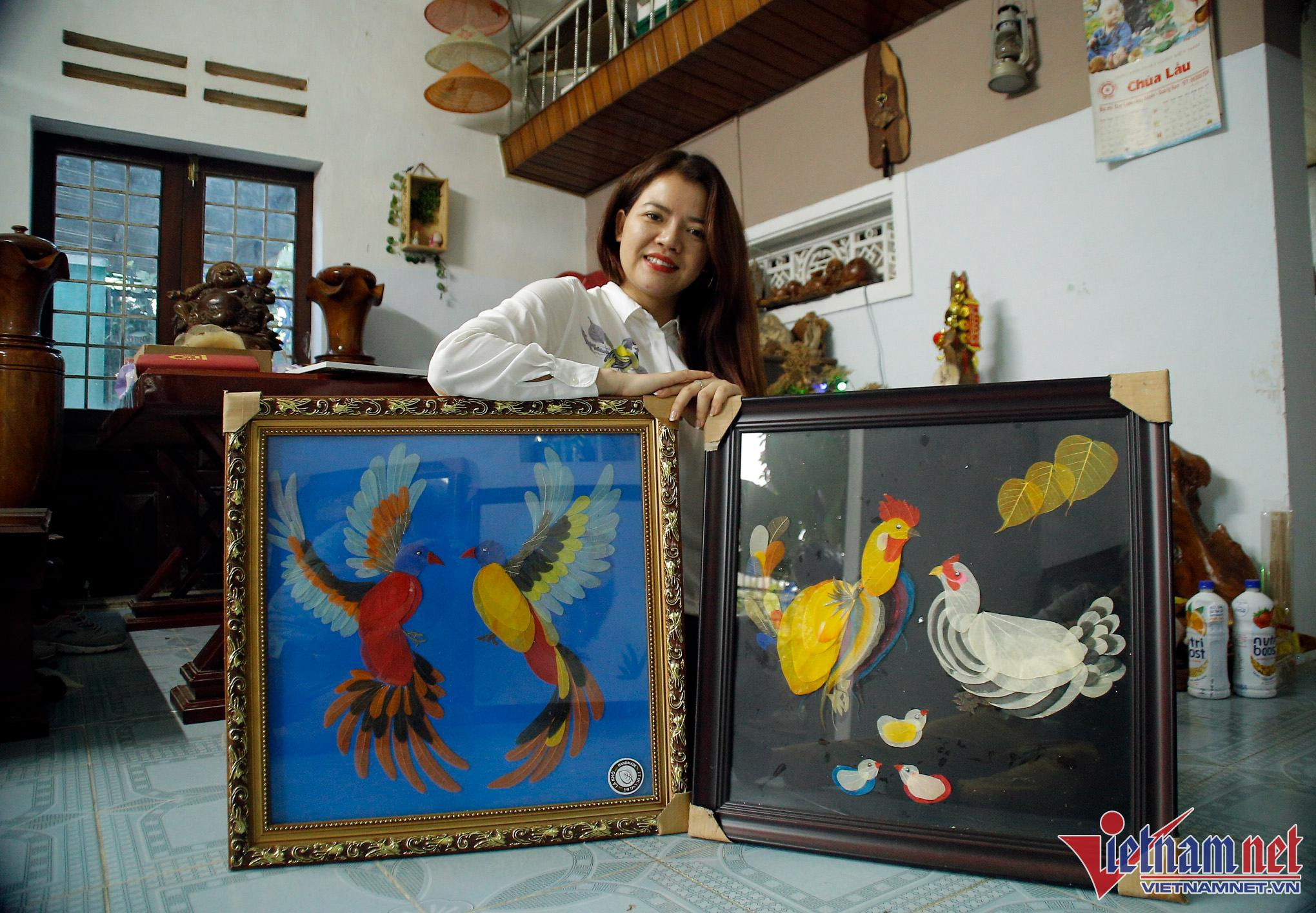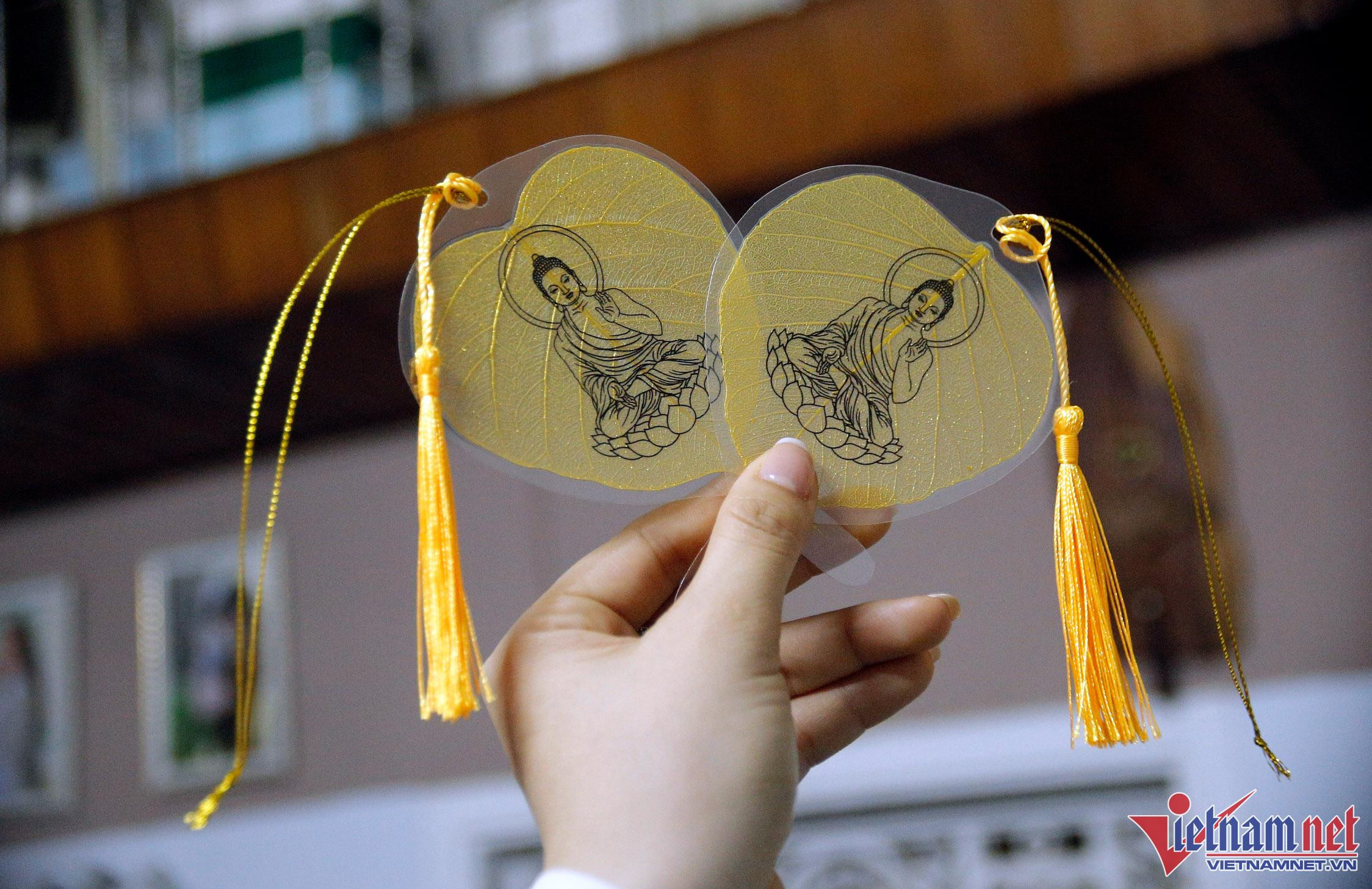 Cong Sang