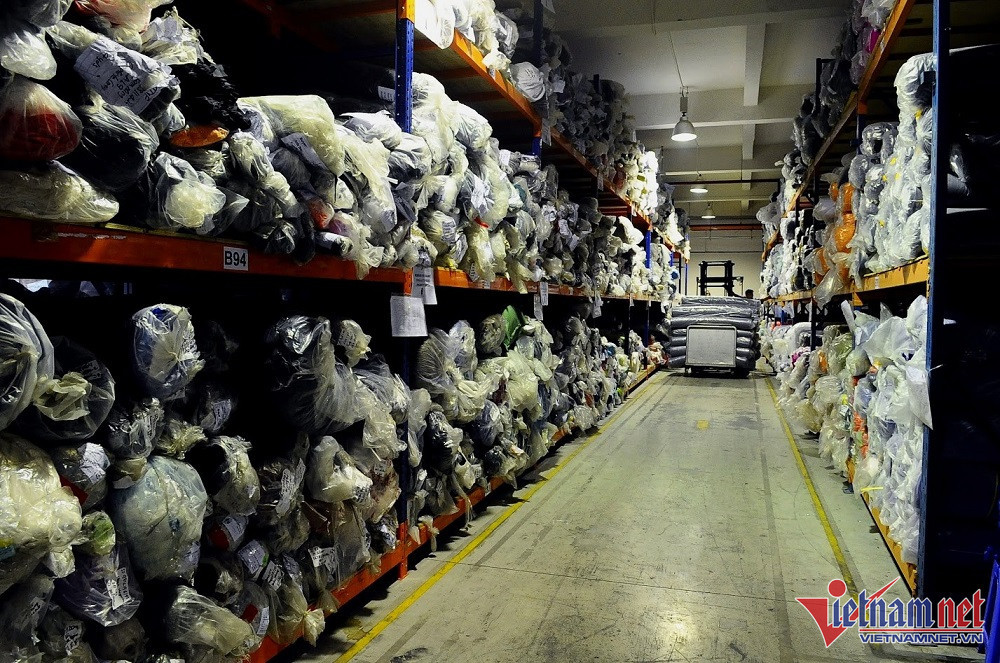 The report on Vietnam's textile and garment market 2017-2022 by STS Group showed that the global market was worth $573.22 billion in 2022. China, Vietnam, India, Bangladesh and Turkey were the largest exporters, which made up over 55 percent of the total value of the world market.
Experts predict that the domestic textile and garment market in 2023 will have a value of $45-47 billion, up by 7-11 percent compared with the same period last year, while the global market will be valued at $610.91 billion and have an annual growth rate of 6.6 percent.
However, textile-garment is the second most polluting industry in the world. On average, it discharges 90 million tons of waste a year.
Nguyen Huu Nam, deputy director of the Vietnam Confederation of Commerce and Industry (VCCI) HCM City, said at Texfuture Vietnam 2023, the international high-end fabric exhibition, that textile and garment exports brought turnover of $44 billion in 2022 and generated 2.5 million jobs, but it is facing problems related to sustainable development.
Leading apparel importers globally require Vietnamese products to satisfy requirements on social responsibility, environmental standards and low usage of natural resources and energy.
Nguyen Thanh Ngan from the Vietnam Textile and Garment Group (Vinatex) said the global textile and garment producer consumes 79 billion cubic meters of water a year. The production for each T-shirt requires 2,700 liters of water, equal to the amount of water consumed on average by one person in 2.5 years.
The industry also uses colors, chemicals and dyes. When washing fabric, microplastics from synthetic fibers spread into the environment, causing pollution.
The production of 1m of fabric in Vietnam discharges 2 kg of greenhouse gas. If Vietnam's rivals can achieve the level of 1.5 kg, Vietnam will lose clients. If the EU and the US turn their back on Vietnam, this would be a big problem. The textile-garment industry is under hard pressure from consumers.
It is estimated that the recycled textile and garment market had the value of $6.9 billion in 2022, and it may reach $9.4 billion by 2027, and Asia-Pacific would make a great contribution to this growth.
Tran Chung