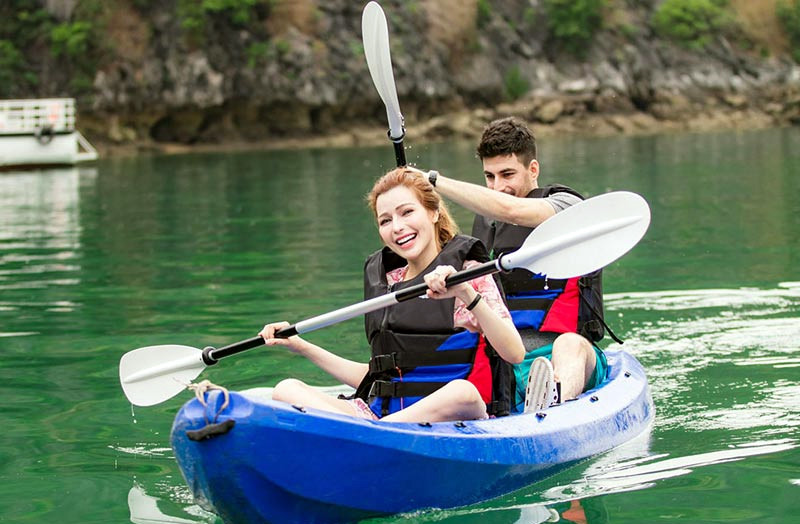 This was described by one official as a 'revolution' in immigration procedures.
VNAT (Vietnam National Administration of Tourism) Deputy General Director Pham Van Thuy noted that the decision gives wonderful opportunities to tourism companies to develop tourism sustainably.
This is also an opportunity to compete with regional countries.
Chair of the Da Nang Tourism Association Cao Tri Dung, who called this a revolution in immigration procedures, said the open visa policy will improve national competitiveness.
Dung believes that it will create momentum to attract 18 million foreign travelers the next year, a similar number before the pandemic (2019).
The CEO of a Hanoi-based travel firm specializing in serving inbound travelers who asked to be anonymous said amending the visa policy should have been done earlier, because this was a barrier that prevented foreign travelers from returning to Vietnam.
"It was not easy to apply for a visa, with complicated procedures which cost money and time, and discouraged travelers," he said.
Meanwhile, foreign travelers spend money, from air services to accommodations to restaurants to food, and bring benefits to Vietnam.
Pham Ha, president of Lux Group, applauded the change, stressing that this is what travel firms badly wanted.
"The extension of the validity of e-visa to 90 days and the extension of the duration of stay for foreign travelers to 45 days will be good for the current conditions, when we aim to develop tourism into a key business field," Ha said.
However, travel firms still want more. They are looking forward to hearing about the decision to expand the list of countries enjoying a unilateral visa waiver.
At the national online conference presided by Prime Minister Pham Minh Chinh on March 15, in addition to extending the duration of stay for travelers who get e-visas, Deputy Minister of Foreign Affairs Do Hung Viet proposed expanding the sphere of application of the visa waiver policy, with priority given to partners with the same development level or higher than Vietnam, such as Latin America, Qatar, Kazakhstan, Mongolia and Maldives.
However, to date, the expansion of the list of countries for unilateral and bilateral visa waiver is not among the issues the government is going to submit to the National Assembly at the upcoming session.
"Why don't we offer a visa waiver if this helps us attract more foreign travelers and earn more money from this?" he said. "And if we exempt visas for citizens of some countries, they may also offer visa waiver for Vietnamese citizens based on the principle of reciprocity."
He suggested that it would be better to unilaterally exempt visas for the citizens of potential markets who travel many days and spend highly, such as European travelers.
Except for the countries that Vietnam needs to approve visas because of security reasons, Vietnam should exempt visas as much as possible.
He said that one traveler who comes to Vietnam 1,000 times would be better than 1,000 travelers who come to Vietnam only one time and never come back.
Dung also said that it would be better to unilaterally exempt visas for some countries with great potentials such as the Middle East, India, Western Europe, Australia and New Zealand.
Ngoc Ha