Travel firms put high hopes on Chinese travelers' return
Vietnam has been officially added to the list of countries to which Chinese nationals can travel on outbound tours from March 15.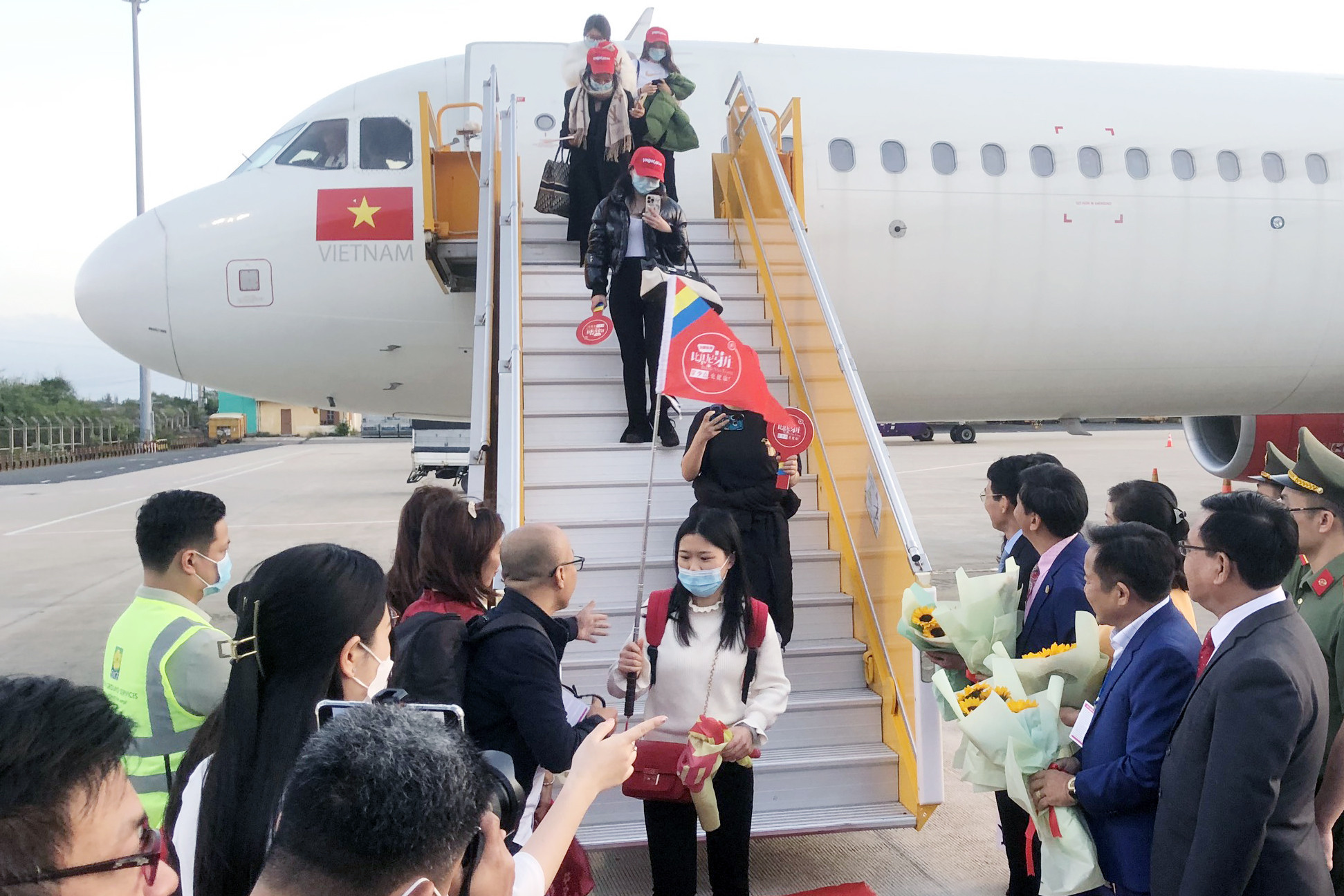 Hoang Nhan Chinh, head of the secretariat of the Tourism Advisory Board (TAB), said this is good news for the recovery of tourism. The country aims to attract 8 million foreign travelers in 2023.
Chair of the Da Nang Tourism Association Cao Tri Dung said Da Nang travel firms are excited about the news as China is the second largest outbound tourism market for the city.
"The city is ready in both workforce and facilities to receive Chinese travelers, from attractions to hotels, to restaurants to tour guides," Dung said.
In 2019, Da Nang received 900,000 Chinese travelers and targets 200,000-300,000 this year.
Quang Ninh is also a favorite destination for Chinese travelers. The absence of Chinese travelers after Covid-19 led to many business facilities either shutting down or barely surviving. However, Nguyen Ha Hai, deputy chair of Quang Ninh Tourism Association, said that everyone is ready to receive Chinese travelers.
"We have good facilities and original tourism products to welcome tourists," he said.
In 2023, Hanoi plans to receive 22 million travelers, including 3 million foreigners. Hanoi Tourism Department's Deputy Director Tran Trung Hieu said travelers to Hanoi are from many countries, and the city does not rely on Chinese travelers.
However, the news about the resumption of Chinese tours to Vietnam has positive signs. Travel firms in Hanoi are now prepared to attract Chinese travelers. For other cities and provinces, Chinese arrivals are just like the "new rain after a long drought".
Time for high-quality tours
According to Chinh, after Covid-19, travelers changed their tastes and ways of travel. Travel firms need to survey the market to launch reasonable tours and offer high-quality products.
Instead of offering "zero-dong" tours and focusing on profits from sale of goods, high-quality services should be offered so that Chinese travelers will spend more money in Vietnam.
"Vietnam's tourism agencies and local management agencies need to urge travel firms not to run after low-cost tours and to prevent zero-VND tours. It would be better to focus on developing the quality of destinations and services at reasonable prices," Chinh said.
Many Vietnamese travel firms have planned new tours for Chinese travelers.
Wondertour has designed wellness and sports tours while Sun Group has upgraded destinations, programmed shows, new symbolic works and offered more experiences in F&B and shopping.
The group has launched promotion campaigns to Chinese tourists. It has also cooperated with Vietnam Airlines to organize two roadshows in Shanghai and Guangzhou.
Other travel firms have prepared menus with special Vietnamese dishes and cooperate with big restaurants to serve groups of 15-30 tourists and more.
Linh Trang